Colour In The Clouds - Sound In The Signals Interview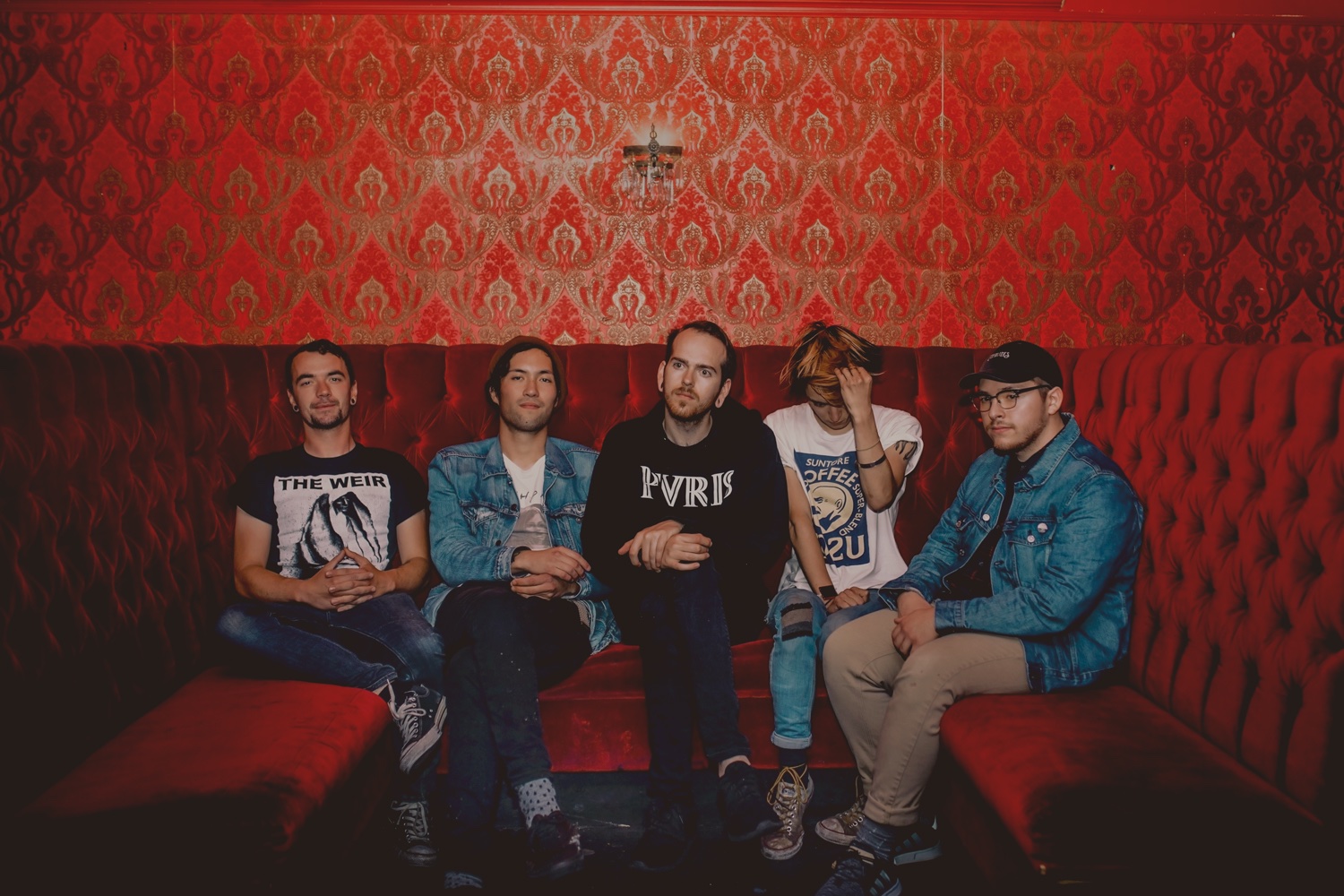 Photo By: brandynn lp
I recently had the opportunity to interview Colour In The Clouds. We discussed the band's origins, writing and recording last year's album, 'Inosculation', vinyl variants, thoughts looking back at the release now, and more. Check it out below.
First, thanks for the interview.
Thanks for featuring us and for your patience! Really, I'm just excited our names are formatted so.. similarly.
Can you tell me how you got together and formed the band for those who may be unfamiliar?
We've been together in some shape or form since we were kids. It started as just my brother and I writing songs together on acoustic guitars. Luckily, we made a lot of talented friends over the years and everyone kinda threw something in the pot. The biggest turning point I think was when Dave started playing guitar and writing more. There have been a lot of different eras, priority shifts, and plenty of mistakes but I'd say we've taken something from them all.
You released 'Inosculation' last year. I really like the album. How do you feel about the fan and listener response to the album now that it's been out a while?
Thank you so much! It's weird. Making this thing was a really long uncomfortable experience for many involved. I don't wanna get too detailed or speak for those I shouldn't but oooof. The process really put blinders on me and by the time I shook them off I'd forgotten the whole point. Seeing people appreciate the album for what it is, without any of that context, was really important to me. I'm really grateful to all those that have said kind things about it.
I really like the way the album is produced and mixed. Who did you work with on the album? How long did you spend recording it and making sure it sounded the way you wanted it to sound?
Tru thank u. Jay Maas engineered and mixed it. We spent a month in his studio and ate Taco Bell almost every day.
"Elephant" was such a stand out single and a song I really liked. Can you tell me about writing that song?
Heyo thanks again. The general outline of that song is maybe the oldest of them all. Yosh wrote mostly all of it. He did a lot of the lyrics for the whole first half too. It was Craig's idea to throw those stabs in at the heavy part. For me, the poem at the end set the tone for the whole album. It was one of the first solid pieces I had and felt good about going in.
You released a vinyl pressing for 'Inosculation' and I thought the variants looked really good. How much was the band involved in picking the variants and putting the vinyl packaging together?
Cool, ya thanks, I like them too. I don't think we had any hand at all in the colours of the variants, or even really the packaging but Dave and Yosh kind of handled art direction and our bff Brandynn lp took all the photos.
I know you just released the album, but do you have plans, or think, you'll release more new music this year?
I can't say much, mostly because it's so uncertain. There are some tracks we're still sitting on. I thought we were done for good, but every now and then a couple of us will get together and reminisce. Idk; don't hold your breath.
Thanks for taking the time to answer the questions. Do you have anything else that you would like to add?
You're so welcome! Uh to anyone who read this: wow... thanks.
Follow Colour In The Clouds:
Follow Sound In The Signals: