Cole Chaney - Sound In The Signals Interview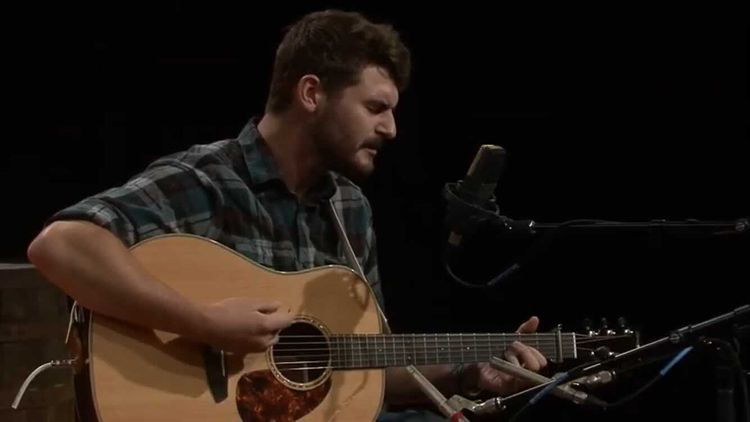 I recently had the opportunity to interview Cole Chaney. We discussed how he initially became interested in music, what led him to country music, his biggest influences, writing and recording his latest single, "Ill Will Creek", what fans can expect on his upcoming album, and more. Check it out below.
For anyone who is not familiar with your music how did you initially become interested in music? What specifically got you into country music?
The first time I remember listening to something and going, "man that's good, I want to try to do that," was with a Kentucky duo named, "Sundy Best." Band members, Nicholas Jamerson, and Kris Bentley. I was fourteen to fifteen years old at the time, but it seemed somewhat attainable to me. They weren't these gigantic celebrities, they were a couple young guys like me, from down around the Pikeville area, that were playing and writing the right kind of music.
The second time I remember thinking that about an artist, was with Tyler Childers. Although I will admit, at first I didn't care for that style, it eventually completely took over my listening taste in music. His music really showed me how incredible you can make poetry sound with a guitar and fiddle behind it. That taste in music brought a lot of new music to light for me, that was right under my nose the whole time. Like, The Wooks, one of the most talented bluegrass groups I've ever witnessed. Their former singer, Arthur Hancock, has been a gigantic part in showing me the ropes of how not to be a dumbass 20 year old. Chris Shouse is another name that has been just an absolute saint in the recording process of this new record. They have a band called Wolfpen Branch, they have some stuff coming out soon that will be very great.
Who are some of your biggest musical influences? What are some of your favorite country albums?
I draw influence from a lot of places really, and it changes with the wind, every song almost. Obviously, the previously stated artists were huge in my very early days of trying to write and compose music. Some other big influences of mine would be, Ralph Stanley, Steve Earle, Townes van Zandt, Sturgill Simpson, Tony Rice, John Prine. I'm also a huge Alice in Chains fan, but that's another conversation to be had.
I have a lot of favorite albums, so I'll just give you what I'm really into right now. I haven't been able to turn off, "Cuttin Grass," since both of those records came out. Sturg hit the nail on the head with both of them. I've spun Steve Earle's, "Exit 0," "Train a Comin," and, " The Hard Way," more times than I could count in the past year. I still listen to Tyler Childers', "Purgatory," like it's a borderline religion. Nicholas Jamerson's, "NJ," is gold and I will forever consider that, quite possibly, the most influential piece of music on myself. The Wooks, "Glory Bound." These are just my every day spins. Lately I've been listening to, "Live at the Austin Outhouse," by Blaze Foley a lot too.
You recently released your new song "Ill Will Creek". What can you tell me about the writing and recording process of the song?
The writing of, "Ill Will Creek," was the easiest part of it. This was my first go-around with any music recording, and it definitely threw me for a loop at first. Luckily, I have some incredible musicians backing me up, and they just ran with it. That song was essentially a playground for Michael Cleveland, and he absolutely wore it out. The fiddle really brought that song together, and it's an honor that he would even consider playing on my record. Again, I can't say enough about Chris Shouse. The rolling mandolin in that song really gives it a solid backbone. We recorded half the song/album at Chris's house actually.
What was your lyrical inspiration for the song?
I didn't have a direct lyrical inspiration for "Ill Will Creek". That one really is a child of my brain's creation, whether that's good or bad I've yet to decide. I wrote the song that I think I wanted to hear, what I want to listen to. There's a lot to that song, and I really enjoy listening to it. On a more literal note, it got its name from an arm of Dale Hollow Lake, in Southern KY, Northern TN, called, "IllWill Creek." I modified it slightly to fit my liking.
How do you generally write songs? Do you start with lyrics or music first?
I wish I had a formula to give you on how I write songs, but truth be told, they're all different. They all come in different ways. I have some I'll write in 5 minutes and some I'll write in 5 months. Inspiration comes in waves. I find, the majority of the time, it starts with a melody that I'll play over and over until something clicks. But I feel those melodies, and I try to write on the emotion that the melody invokes. Sometimes anyway.
The song features interesting artwork. Who came up with the concept and design for it?
The artist on the cover of, "Ill Will Creek," is my mother, Andrea Sword. She's a long time artist, and I grew up around her expressionistic style of abstract painting and drawing. She's is an artist in its truest and purest form, because she seeks no recognition, she just does it because she loves it, and to stay half sane. It is an aerial drawing of IllWill Creek, that she has added her own touch to.
You have an album coming out soon. What can you tell me about it? What can listeners expect?
Yes, the album, "Mercy," is on its way. I don't have an exact date for you yet, but we're moving it along as fast as we can. I can tell you this much, that single is just the tip of the iceburg. There's a lot of depth to the other songs on this record as well, and it really portrays the shifts in my personality and thinking in the past year or so that it took me to write those 12 songs. It's all string music, no percussion.
Do you have a song that you're most excited for people to hear from the new album? Why?
I think the one I was most excited to get out was, "Ill Will Creek." That was my first experience in releasing music and I feel like that was a good song to do it with.
I'm excited for the fans that have been around for awhile to hear these songs that they've only heard with me and a guitar, that now have these instruments playing on them, and how much they add to the songs.
Thanks for taking the time to answer the questions. Do you have anything else that you would like to add?
I don't have anything to add unless there's something else you would like to ask. Thanks for the great questions.
Follow Cole Chaney:
Follow Sound In The Signals: