Brooklane - Sound In The Signals Interview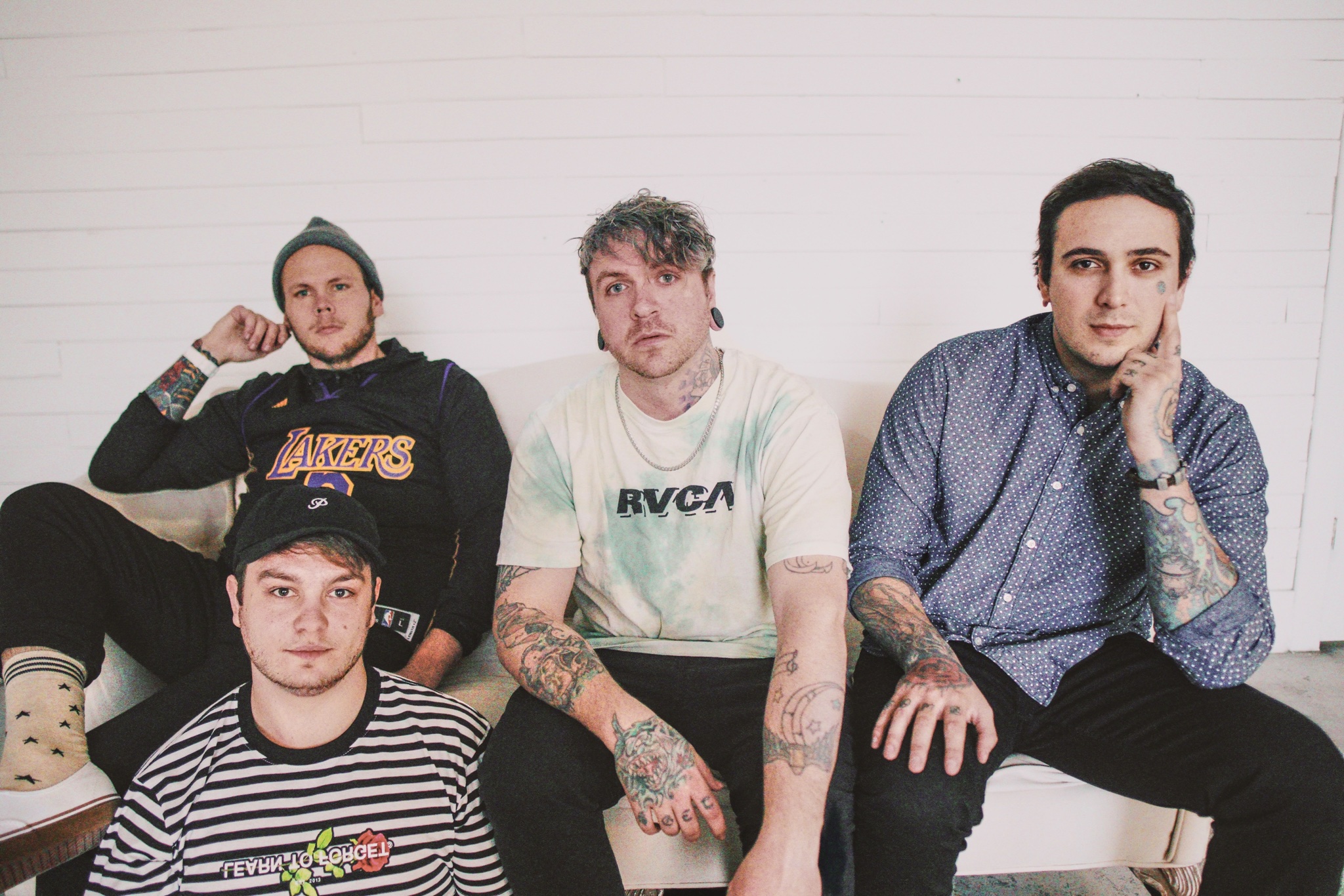 I recently had the opportunity to interview
Brooklane
ahead of the release of their debut EP '
Roll With the Punches
', which is out today. We discussed the band's cover of "Dynamite", lyrical inspiration, merch, and what's next for the band. Check it out below.
First, thanks for the interview.
Thank you for having us!
Your cover of "Dynamite" came out recently. How did it work out for you to be featured on the new 'Got You Covered Vol. 5' compilation and why did you choose that song?
We recently signed to We Are Triumphant Records, so when Greg Long the owner of the label said he was looking for bands who wanted to be a part of it, it was a no brainer for us. We figured it would be a great way for people to see another fun side of us and have a blast creating another rendition of an already super catchy song. We chose that song because like we said it was super catchy and aside from not being the type of genre we play, we have a lot of respect for BTS, they tour almost none stop and kill it at every show. They have built an empire and that is truly inspiring and something we dream of doing ourselves!
What was the recording process like for the song? How did you adapt the song for your band when planning it?
The recording process came very easy with this song mainly because it was so fun to recreate this song in our genre we've always looked forward to making cover songs and see people's reaction to an already huge song redone in pop punk style. When tracking this song, we wanted to make sure people would not only enjoy this song but we wanted them to hear Brooklane vibes throughout the whole thing. We hope people enjoyed it as much as we did!
You released a couple new songs recently as well. Can you tell me about writing "Crazy" and "Bite The Bullet"? What were the lyrical inspirations for those songs?
Crazy was wrote about true events from bits and pieces of our relationships from previous years. I think it's safe to say a pretty big percentage of people have ran into a time where their whole life was shaken by someone who was very manipulating and controlling. We wanted to sympathize and basically tell people going through this that they are not alone and that they hold the keys to what you want to try to do in life and no one else has the right to take that from you and steal your dreams. "Bite The Bullet" was basically our lives spilled out on paper. A bunch of dudes born and raised in the Midwest that play pop punk and dream of leaving our boring towns, However sometimes where you think you want to be, doesn't always pan out and makes you realize that being back home isn't all that bad when you have your friends by your side.
"Bite The Bullet" was your debut single. What made you choose that song as the first one people would hear?
We chose bite the bullet because we really enjoyed the feel of that song! We really wanted to find someone to fit the feature spot that we knew would absolutely kill it and make it even more exciting which is why it wasn't hard for us to decide on Nicholas Wilkinson from the band
We Set Signals
also signed to WAT. We figured teaming up on this song would really expand our reach to listeners that haven't heard of us yet and give our song that extra sparkle we knew he would deliver on it.
Do you have plans to release more new music this year? Is there any chance that we will hear an EP or album?
We're always writing new music. We're currently working on songs for a deluxe version of 'Roll With the Punches.' We're aiming to get that out by summer sometime this year!
Your winter merch line came out in December. Who designed it and came up with the ideas for the merch? Do you have a favorite piece from the drop?
We've been acquiring that art from multiple artists over the passed year. Zacky Bears and Omar Preciado designed them. A friend of ours Mark Sands laid out the art on the Merch mock ups too. As for our favorite, it's definitely the long sleeves. Those are definitely selling the best too.
Thanks for taking the time to answer the questions. Do you have anything else that you would like to add?
Absolutely, thanks for the opportunity! We'd just like to say thanks to everybody that's listened to our music and supported us along the way. It seriously means the world to us and we have a lot more in the works. Can't wait to show y'all. Thanks again for having us!
Follow Brooklane:
Follow Sound In The Signals: