CHASER - Sound In The Signals Interview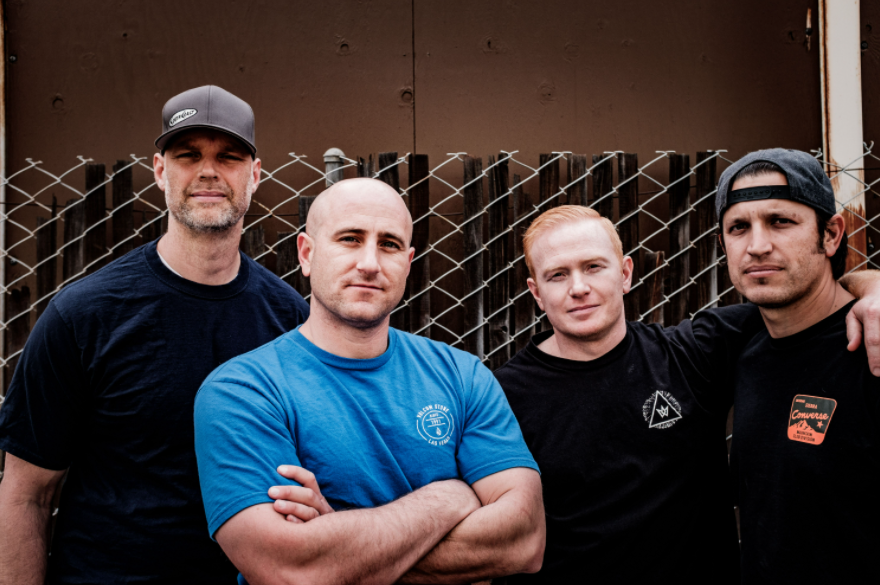 I recently had the opportunity to interview Bill Hockmuth and Mike LeDonne of CHASER. We discussed writing, recording, and filming the music video for their new song, "2020", how the band is staying busy during the pandemic, what's next for them, and more. Check it out below.
First, thanks for the interview.
Bill: Of course, glad to do it!
Your new song, "2020" is streaming everywhere now. Can you tell me about writing and recording the song?
Bill: We actually wrote most of the song in 2019 before the world was turned upside down. We recorded it in early 2020 and really love how it came together. We spent a lot of time crafting that particular song.
I really like the energy of the song and the guitar work. How long did you spend writing the guitar parts for this song?
Bill: I (Bill) wrote the foundational riff and progression for it and sent it to Mike and Jesse and they constructed a melody, wrote the lyrics and we arranged it together. Then we added some leads and a lot of vocal harmonies to really fill out the song. We just really loved the initial feel of it even in its rawest form, so we knew it would be a really good one once we spent some time adding layers to it.
You released a video for the song. What was the video shoot like?
Bill: It was super hot in the room, especially with the hazmat suits on. So a lot of repetition and physical exertion but we had a great time doing it and loved the way it came out.
Writing, recording, and filming videos was different for most of 2020. Touring or performing live was almost nonexistent. What was it like for your band?
Mike: We've actually been keeping as busy as we possibly can as a band this year, aside from playing shows. We wanted to do everything we can to stay on people's radar and to further our exposure during this time of no live shows. So not only did we finish recording a brand new full length album (which we decided to push back until early 2021 to be able to release it closer to when we can start playing shows again), we also recorded and released a two song 7" that came out in July 2020. We also shot three music videos for three songs off the new upcoming full-length, and did a brand new Merch campaign which includes skate decks, coffee mugs, and a whole bunch of new T-shirt designs. So we've actually been quite busy as a band during this pandemic.
The artwork for the single is very fitting for these times. Who came up with the idea for it?
Mike: The subject matter of the song 2020 encompasses all things that took course during that year, so of course the pandemic was a huge part of it. In the video, we wanted to show aspects of the pandemic, but not have it be overbearing. That's why there's quick clips of us in hazmat suits and respirator masks. And we thought it would look pretty cool as a cover shot for the single as well!
What can you tell us about any new music that is coming up for 2021? What can fans expect?
Mike: Yes, our brand new full length album will be released in early 2021, and it truly is our best work yet. It's fast, melodic, energetic, and is really everything that you could want in a Chaser album. Tons of harmonies and thought provoking lyrics. It's a total ripper!!
Thanks for taking the time to answer the questions. Do you have anything else that you would like to add?
Mike: Thanks so much for the interview! We kindly ask anyone who has not heard of Chaser yet to please look us up on Facebook and Instagram, check out our Spotify or any other digital streaming platform to hear all our music. Check out our YouTube videos at youtube.com/chaserpunk, and definitely come see us at a live show once they start happening again. Our shows are extremely fun and energetic and you won't leave disappointed! We'll see you at the show!
Follow CHASER:
Follow Sound In The Signals: