Bite Me Bambi - Sound In The Signals Interview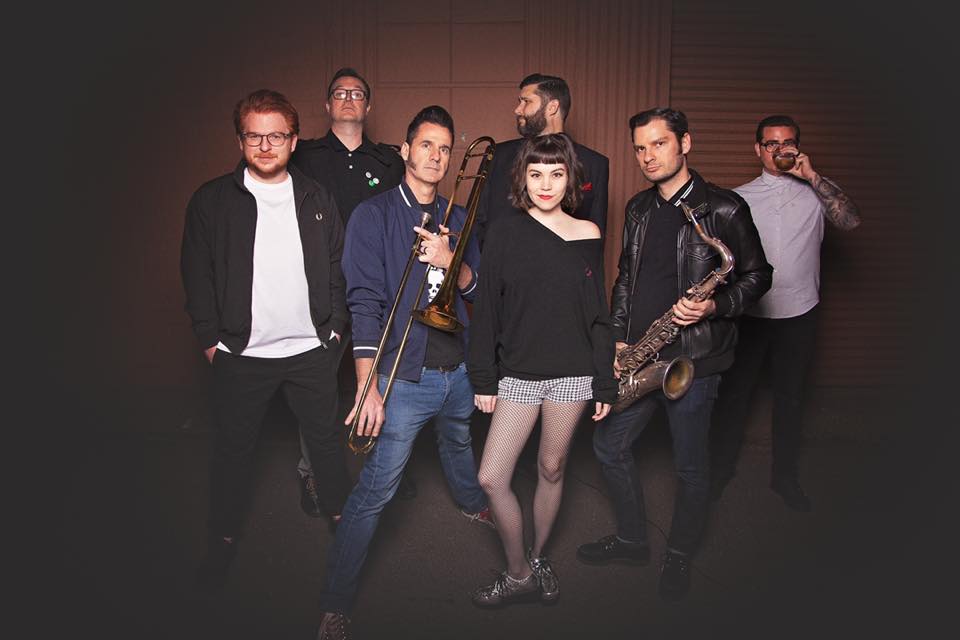 I recently had the opportunity to interview Tahlena Chikami of
Bite Me Bambi
. We discussed the band's debut EP, its' artwork, filming a video for "This Love Is Dead", their Twitch streams, their upcoming plans, and more. Check it out below.
First, thanks for the interview.
Thank you for having me.
You just released your debut EP, 'Hurry Up And Wait'. It features some new songs as well as some of your more popular songs. Can you tell me about recording and putting the EP together?
"Hurry Up and Wait" was sort of an interesting process. We started recording all the way back in 2019. We were still discovering our sound and trying to figure out who we were as a band. As time went on, we slowly added more songs all while making music videos to go along with each single. It turned into a very long project, but a rewarding one. I feel like I speak for the band when I say that we're happy to have finished it and to move on to what's next for us.
The video for "This Love Is Dead" was also released with the EP. It had this cool 'Ska & Order' take on the show 'Law & Order'. Who came up with the concept for the video and what was the video shoot like?
Our director, Chris Graue, originally came up with the "Ska and Order" concept as a funny gag in our video for the song "Carried Away". It was such a hit with fans that we decided to expand on it and make it the next video concept. Chris always does an exceptional job with scripting out the videos and, as of late, he's done an exceptional job at helping us all social distance while filming. The shoot took place over the course of two long, but very fun days. Since we don't get to have rehearsals due to Covid, it's always fun to get to see everyone while we shoot.
What's the meaning behind the EP artwork?
The EP name, Hurry Up and Wait, comes from the fact that fans have waited so long for us to put out a full EP and it addresses our current state of affairs in regards to the Covid-19 pandemic. We thought it was fitting for our first release. The artwork was created by the very talented Denise Butalid. She sort of sent it on a whim, as we were down to the wire, and we all loved it.
You hosted a Christmas Twitch stream. What was that experience like for you?
We did our Christmas stream on Dec. 20th. It was SUCH a great time! We played all Christmas songs (well, almost). We also got to feature our keyboardist, Mike Berault, and our resident pup, Dwight. Folks who tuned in dressed up and we got to see pics of everyone's holiday outfits. It was an awesome way to celebrate apart.
Last year and the holidays were definitely different for most. Why did you decide to host a holiday stream? What do you hope fans took away from it?
We do a Twitch stream every Sunday, so we like to mix it up now and again. Christmas seemed like a great opportunity to do that. In regards to what you said, it was also a way for those who may be celebrating on their own this year to come together as the Bambi community and celebrate together.
The band is getting a lot of hype and is becoming a lot of people's favorite newer ska band. How do you hope to build on that momentum in 2021?
Like everyone else, we are hoping to get back to live shows and tours as soon as it is safe. In the meantime, we're going to be working on a new album, new videos, and continue our weekly Twitch stream (Sundays at 4pm PST!)
Thanks for taking the time to answer the questions. Do you have anything else that you would like to add?
Make sure to check out our debut EP "Hurry Up and Wait" now available on all streaming platforms. And make sure to follow us on Twitch (twitch.tv/bitemebambi) and Youtube (youtube.com/bitemebambi) so you never miss a stream or a new video!
Follow Bite Me Bambi:
Follow Sound In The Signals:
Check out our 2020 interview!