reed. - Sound In The Signals Interview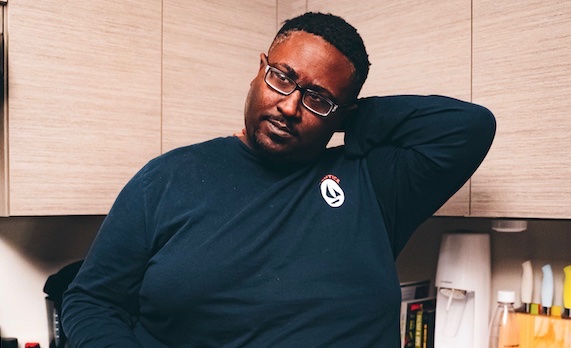 I recently had the opportunity to interview reed.. We discussed his decision to sign with Substream Records, his upcoming EP, past collaborations, and more. Check it out below.
First, thanks for the interview.
No, thank you.
You just announced you signed with Substream Records. Why did you decide to sign with them and how has the experience been so far?
I decided to sign with them because I've been a pretty big fan of quite a few acts on the label, and after meeting Nick, I realized it was just a good fit for me.
You're working on a new EP that will come out in 2021. Can you tell me what listeners can expect from that EP in terms of sound and influences?
I'm releasing a new EP called "Aren't You Glad You Didn't Kill Yourself Reed". I think the best way to explain it is "Trap/R&B"? I grew up listening to bands like Metallica, New Found Glory, Operation Ivy, Slipknot, so I try to incorporate some of the heavy essence with some of the pop elements, this is where I landed. Don't ask me how.
You've said the new EP is about your very raw and honest thoughts. Can you tell me a little about what that means?
A few years ago, there was a girl that completely destroyed me. I went through an insanely rough patch mentally, and it often felt like nobody could be there for me when I needed them. I mean no lie, I was suicidal, and crying every day alone.
So, Instead of wallowing in my emotions, I wrote them down all of them. So anybody who has ever felt that way knows they aren't alone.
This EP, is proof that if you hold on, there really is a light at the end of the tunnel.
You've had the chance to work with quite a few big artists on the production side of things. Who were a few of your favorite people to work with and why?
I love working with lil Xan, he's just a good guy, and to be honest much different than you think he'd be in person. OG Maco is always fun, and he can be more of a nerd then he promotes, but don't underestimate that man!
How has working with those artists impacted how you make your music?
These guys let me know that a nerdy, wild dude like me can be taken seriously. They had faith in the work I could do for them and that is always the best feeling. That gave me a ton of confidence.
Thanks for taking the time to answer the questions. Do you have anything else that you would like to add?
MAKE SURE you guys check out my new song "WATERFALLS"! I truly hope you enjoy it! and add my new artist page @reedgonewild
Follow reed.:
Follow Sound In The Signals: