Lovejoy - Sound In The Signals Interview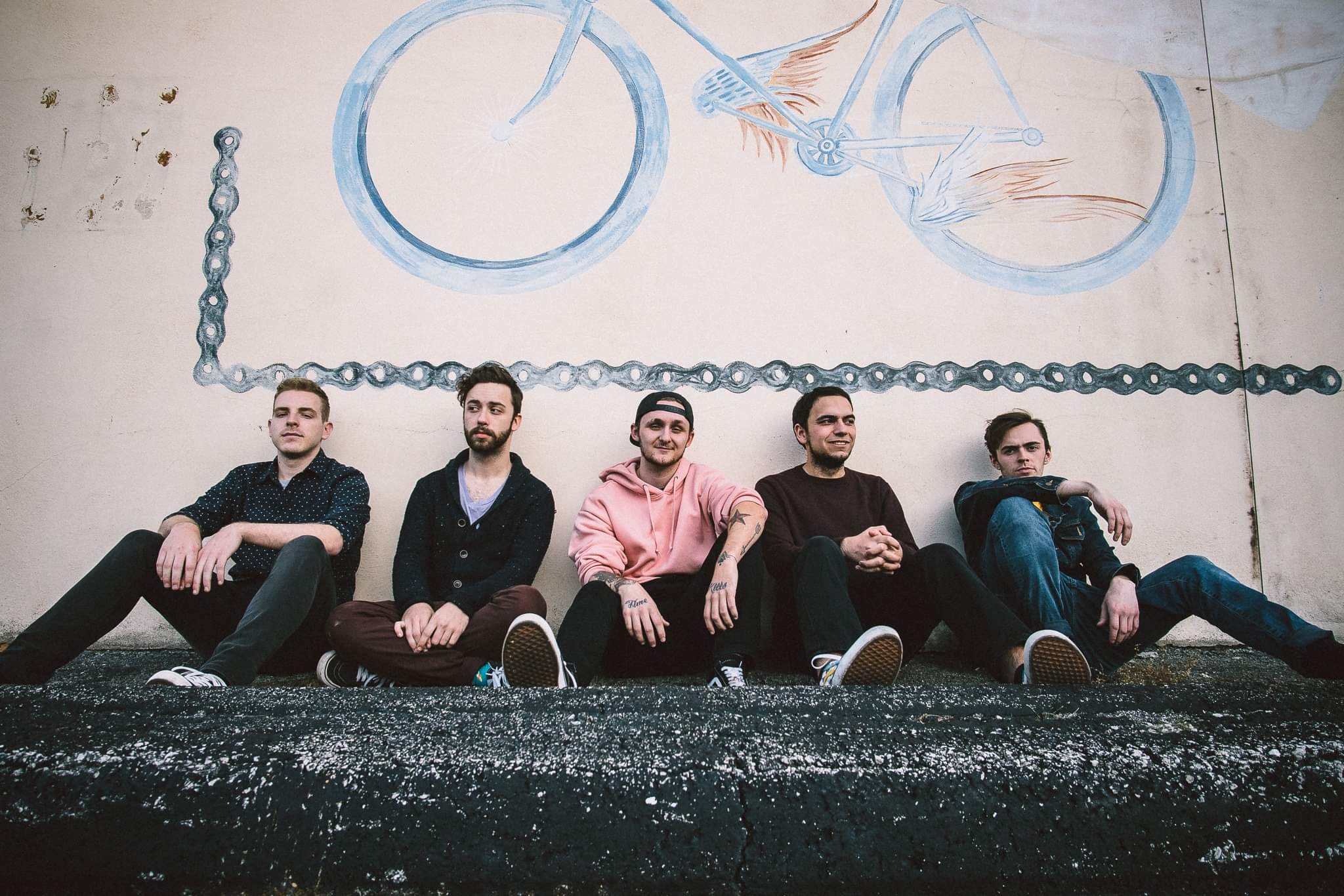 I recently had the opportunity to interview Lovejoy. We discussed the band's origins, their new song "Paralyzed", song artwork, merch giveaways, and more. Check it out below.
First, thanks for the interview.
Absolutely, Thanks so much for the opportunity!
For anyone who is not familiar with your band can you tell me how you got together and formed the band?
Tyler our bassist, and Jacob our guitarist were in another St. Louis local band together and when that project split up a couple years ago, we decided we didn't want to stop playing. They found Brandon on vocals from the local scene as well. After some lineup shuffles, Tyler asked one of his high school friends Dillon to play guitar for us along with our current drummer Travis.
You released your new song "Paralyzed" not long ago. I really like the song a lot. Can you tell me about the writing and recording process for the song?
This specific single was written by our vocalist Brandon. The lyrics touch on themes of feeling stuck and lost in a toxic situation without direction. It sort of shows what it's like to go through the in and out of depression and tough times.
The lyrics for "No Regard" are interesting and they have an interesting juxtaposition to the music. Can you tell me about the meaning behind the lyrics?
Many apply the song to relationships and toxic love. But, That song was actually about a bad falling out Brandon had with a roommate which resulted in him moving out.
You've been releasing some singles this year and they've all been good. Do you plan to release more music this year? If so, is there any chance that you're working towards an EP or album?
We currently have two songs we're sitting on with up to 15 demos. The two songs will hopefully be released by the beginning months of next year. We find that releasing singles has been the most effective for us so far, but we won't rule out that down the road an EP might be in the cards.
The artwork for the singles have been really interesting. I especially liked the "Paralyzed" artwork. Who designs your artwork? Can you tell us about the meaning behind the artwork for "Paralyzed"?
Our friend Taylor Peck designed the covers for "No Regard" and "Paralyzed!" She's the sister of our other partner in crime Spencer Peck who shoots our music videos with us and does photo work! The single cover itself for "Paralyzed" really hit on what people do when they stare out a window and daydream about being in a better place than they are in that moment.
You have been hosting some neat merch giveaways for people who sign up for your mailing list. What inspired you to do these giveaways and is it something you plan to continue to do?
We wanted to find a way to engage with our audience during the state of the world and really give our fans an opportunity to be a part of the band. We got a great turnout from it and even though the mailing process to all the entries will be tedious, it's something we are excited to do!
Thanks for taking the time to answer the questions. Do you have anything else that you would like to add?
For anyone who wants to learn more about us, we have loads of streaming platforms you can find us on. Our socials are an Instagram that's
@love.joystl
, YouTube channel and a website URL that is
www.lovejoy.band
. All of those are good places to stay up to date on our posts and music! Once again we really appreciate the opportunity to be featured in an interview!
Follow Lovejoy:
Instagram
Facebook
Twitter
Follow Sound In The Signals:
Instagram
Twitter