The Nightmares - Sound In The Signals Interview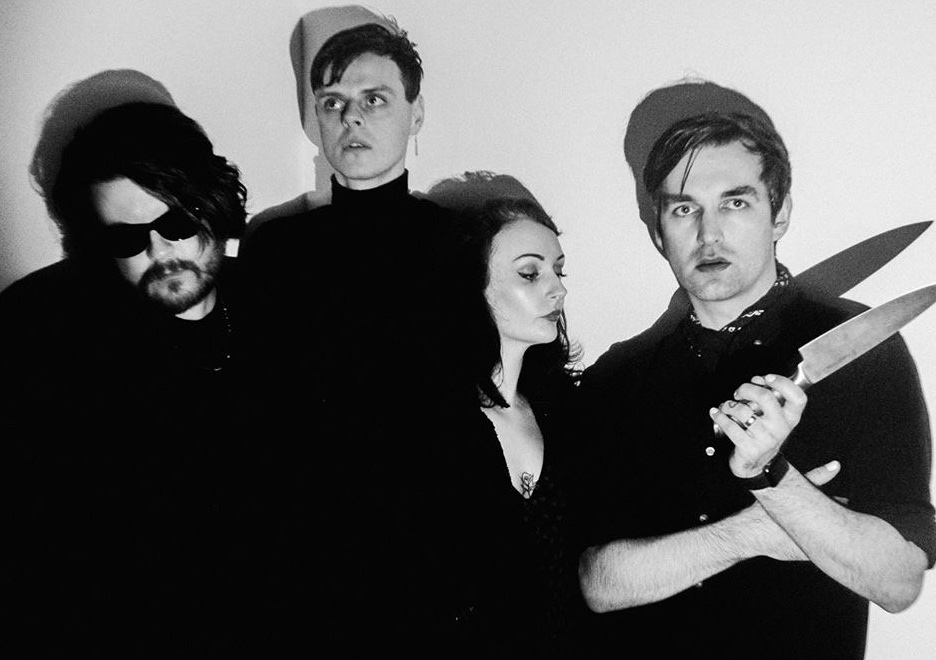 We recently had the opportunity to interview Benjamin T. Mainwaring of The Nightmares. We discussed how a band can be "an extremely powerful thing", their new single, what's next, and more. Check it out below.
First, thanks for the interview.
You're very welcome. Thank you for having me.
You released your new single "The Falling Dream" recently. Can you tell me a little about the writing process for the song?
"The Falling Dream" is based on a recurring nightmare that Adam (Vocals & Guitar) was experiencing. Adam spoke of falling deeper and deeper into the darkness and found himself unable to wake up. He sent us a rough demo of the idea and we worked through it in our rehearsal space. I think deep down this is a song about searching for yourself, taking risks and finding your purpose in this world.
One thing I like about the song is that it has this dark but energetic feeling to it. Was that your intention when you wrote the song?
I'm not sure we intentionally try to create any certain mood or energy...every song is different. There's definitely a darkness to this band though, and collectively we're interested in the macabre side of life, so I guess that comes through in our music.
Will we hear more music at any point this year? Is there any chance you are working on a follow-up to the EP you released last year?
We have something in the works as we speak. I'm not sure I can announce it yet, but keep your eyes on our socials over the coming weeks. Hopefully we'll record our debut LP next year as well. We've got in the region of 20 songs demoed at the moment.
The single artwork is a cool image and I think it works well. Whose hand is holding the knife? Why did you choose this image?
It's a striking image. Adam actually found the photograph and was able to secure it for the artwork. The juxtaposition between the flowers and the knife spoke to us... the contrast between the beauty of the flowers and the piercing horror of a knife.
You're building a really cohesive body of material and image in the way you present everything you're doing. What are some of the things that have influenced you?
This is something that we feel is really important. We definitely spoke about wanting to create something that people could really feel they can be part of. At the risk of sounding trite, we wanted to create a world that people could latch onto. Growing up, I saw many artists create something that you could really buy into and that appealed to me. We wanted something that was more than just a collection of people playing music. I think a band can be an extremely powerful thing and have a lasting impact on those that listen. That's why we are very hands on with every aspect of the art we put out. Some artists that have influenced us in this way would be: Alkaline Trio, The Sisters of Mercy, The Jesus and Mary Chain, Marilyn Manson, Cocteau Twins and Interpol.
I originally found out about your band due to James Mattock being in the band. Can you tell us about coming together?
I'd met James briefly whilst on tour with some friends... I was a huge fan of Sharks. James actually moved to our area (Newport, Wales), and is in a relationship with a mutual friend, so we began to see more of each other. I've known Adam for many years, and around this time, he invited myself and James to jam (with himself & his now wife, Eleanor). Originally, I don't think there was much of a plan to it. It was purely just to play music together and hang out. The music was great though and we were enjoying being together, so we started to play shows... and here we are!
Thanks for taking the time to answer the questions. Do you have anything else that you would like to add?
Thank you for taking the time to listen and talk to me. The only thing I'd add is if you're reading this, please follow our socials and keep a look out for news very soon. Stay safe!
Follow The Nightmares
:
Twitter
Facebook
Instagram
Follow Sound In The Signals:
Instagram
Twitter