Jesse Smith (Serpent Servant Slave) - Sound In The Signals Interview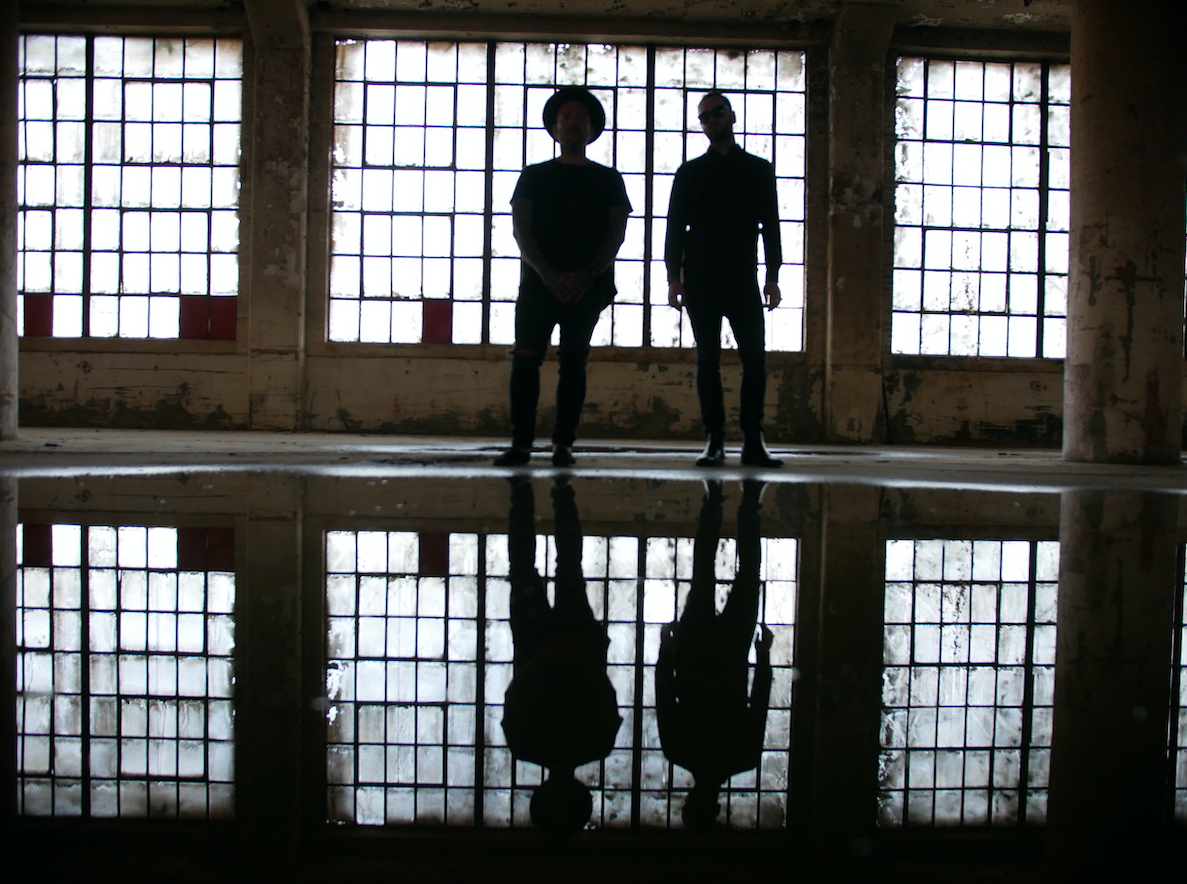 We recently had the chance to interview Jesse Smith of Serpent Servant Slave. We discussed the upcoming album, the first single, vinyl variants, his time with Zao and more. Check it out below.
First, thanks for the interview.
Serpent Servant Slave just announced new album, 'Headless'. Can you tell me about the writing and recording process for this new album?
We started writing for this project in the beginning of 2018. Breyer, who is the other half of the project, was a guitar player in Jesse Smith & The Holy Ghost. He's an unbelievable musician, engineer and producer.
We are close and after that chapter ended, we started talking about laying down some new music. I'm a big fan of electronic type stuff and wanted to open that space. He had this demo I liked and I had recently written some words and melodies.
He sent it over and we went from there. Originally we recorded a three song demo. By the time it was all said and done we went with seven tracks for this release.
"Watcha Doin' Wanting More" features some of your most experimental music to date. What made you want to move in this direction musically?
I've always been a huge fan of stuff like Depeche Mode and The Cure; NIN, Crosses, IAMX, The Knife.
But honestly when we sat down to write my intention was to keep it as authentic and real as possible.
This is what came out of those sessions.
You also released a video for the single. What was the video shoot like and what made you want to pick the song as the first single?
Making the video was an awesome experience. We kept it all in house and did the whole thing ourselves. My friend's daughter was always dancing at family cookouts. She was 10 years old at the time we shot the video. I told her "One day I'm going to make a video and your going to dance in it." & she's the little dancer in the skeleton suit.
We shot at this giant abandoned warehouse in Marietta, Ohio. My pal and live drummer Casey Hardman, is talented with a camera. I had a treatment and everything put together so we knew the flow ahead of time. We just went for it and had a blast. Breyer and myself did all the editing. We shot it at the end of 2018, so it's been done for a minute. We picked that song in the early stages and would end up recording another three or four songs that would make the release. It's one of the more mellow tracks.
It was the first time I've been involved in that process; I really enjoyed it! Major respect to all the video people doing that work. We're also about to shoot another video very soon. I'm excited!
You're teaming up with Mind Over Matter Records for a vinyl release of the album. How much of a hand did the band have in designing the packaging and choosing the vinyl variant?
I wanted to work with Austin from day one. I didn't approach anyone else. I've been a huge fan of his work for quite some time. I have several friends that had released records on MOM. After we recorded the original demos I reached out to my buddy Brett Detar, who had released solo records with Austin.
He said he thought it would be a good fit so he linked us up. After a couple convos we decided it was a great fit. I was thrilled it worked out! He is a great dude and I really respect and appreciate his craft. A proper manifestation. The variants and layout are all Austin's genius.
The artwork for the album is really interesting. Who designed it and why did you feel like it fit the album?
My buddy Jeremiah, who goes by @unseenhues is a fantastic artist. We we're hanging at a party in Morgantown West Virginia, a couple years ago. I was a big fan of his artwork.
Same deal. Knew from day one he was the guy and he was down to help. Came together nicely. Mushrooms can play a role in the journey, indeed. An ideal way to peel the onion.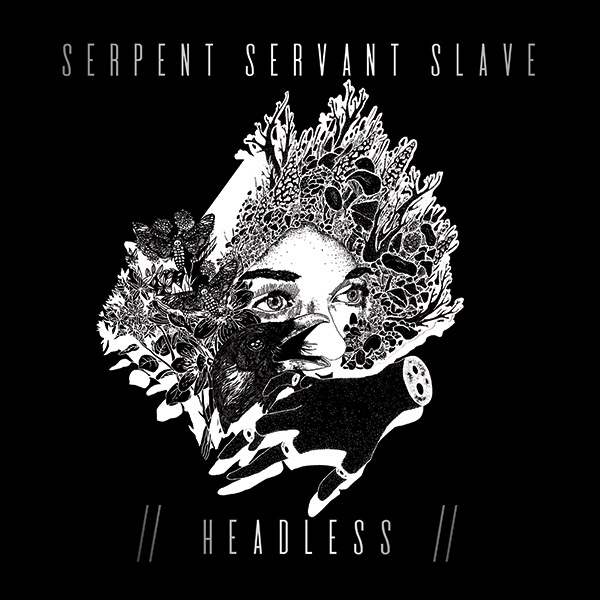 It was recently announced that earlier Zao demos and albums will be getting released on vinyl. What do you think of the impact and legacy those Zao albums and music had and still have today? Are you happy it's getting a new vinyl release?
I don't know too much about it. If people can connect and enjoy it, that's a good thing. I feel like there was a reason we called them demos though.
What can you tell me about the Eric Reeder recordings that are getting released?
I'm not even sure what's being released so I don't have much to say. I love Eric. I would say Zao was his creation.
I've interviewed you a couple of times before. I've always wanted to ask you about your drum set-up in Zao. Why did you decide to turn them to the side?
I'm really not sure. I feel like it was possibly a stage fright thing? Wanting to try something different. Acoustics maybe?
I was talking to a friend the other day about the Serpent Servant Slave video when it was about to be released and we were wondering why you never pursued drumming in or starting a metal/hardcore band after Zao. He wondered if you'd ever considered or would consider pursuing a project with Shawn Jonas. Any chance you'd ever do anything like that?
I think my passion for drums and Zao probably went hand-in-hand. I found it best when that season came to an end, to let it rest. I've always just been a fan of making music. The magic when that first thought forms, and nothing becomes something. That's the space I enjoy. I've still played and recorded the drums on all the releases I've put out, post Zao.
Gods - JS&THG. I won't be playing drums in any metal bands.
Outside of music you started the company 'Yellow And Blue Greens'. Can you tell me how you got into urban farming and micro greens?
I try to honor the Mother as much as possible. I've always been interested in sustainable practices. Several years ago I really switched up my lifestyle. I've been vegan again for four years, as I was in my late teens and early 20's. Clean living. Etc. Living in WV it's not that easy to always get fresh/clean produce and I took an interest in growing my own food.
Last fall I was working a pretty miserable day job, and knew I needed to shift. I watched some videos, which led me to some books and I would eventually take some courses. Something said, do this. So I did.
It's fullfilling work. It keeps me engaged in the community and I enjoy providing poison free food to my family, friends and customers. I saw it as a new challenge and something I could do and enjoy.
Karma free abundance, per se. It's still a baby, but going good. As the world stage gets weirder by the day, we have to come up with solutions. Most of our food has been weaponized for some time. Micro-greens specifically are like baby snakes. Some of the plants I grow have a 40-1 nutrient density to their adult counterparts. They are also delicious.
I'd easily list you in my top 10 list of all time favorite drummers. Who are a couple drummers (or I guess any musicians) that you have in your top 10 list?
Aww shoot, you're too kind. I appreciate that.
Oh man, so many. Drummers- Jason Roeder, Phil Rudd, Abe Cunningham, John Bonham
Musicians - David Bowie, Ian Thornley, Joshua Homme, Mathew Holmes.
Thanks for taking the time to answer the questions. Do you have anything else that you would like to add?
I appreciate you giving me your time! I'm looking forward to people hearing Headless.
I'm really proud of the work on this record.
I love making music and art with my friends, free of ego and expectation. The packaging and vinyl came out beautiful. We did all of it ourselves, from the ground up, and that feels pretty good.
I'm humbled people are connecting to it.
We are already talking about doing the next video and getting back In the studio for round 2!
Thanks again for the interview, We appreciate you.
Follow Serpent Servant Slave: