Goalkeeper - Sound In The Signals Interview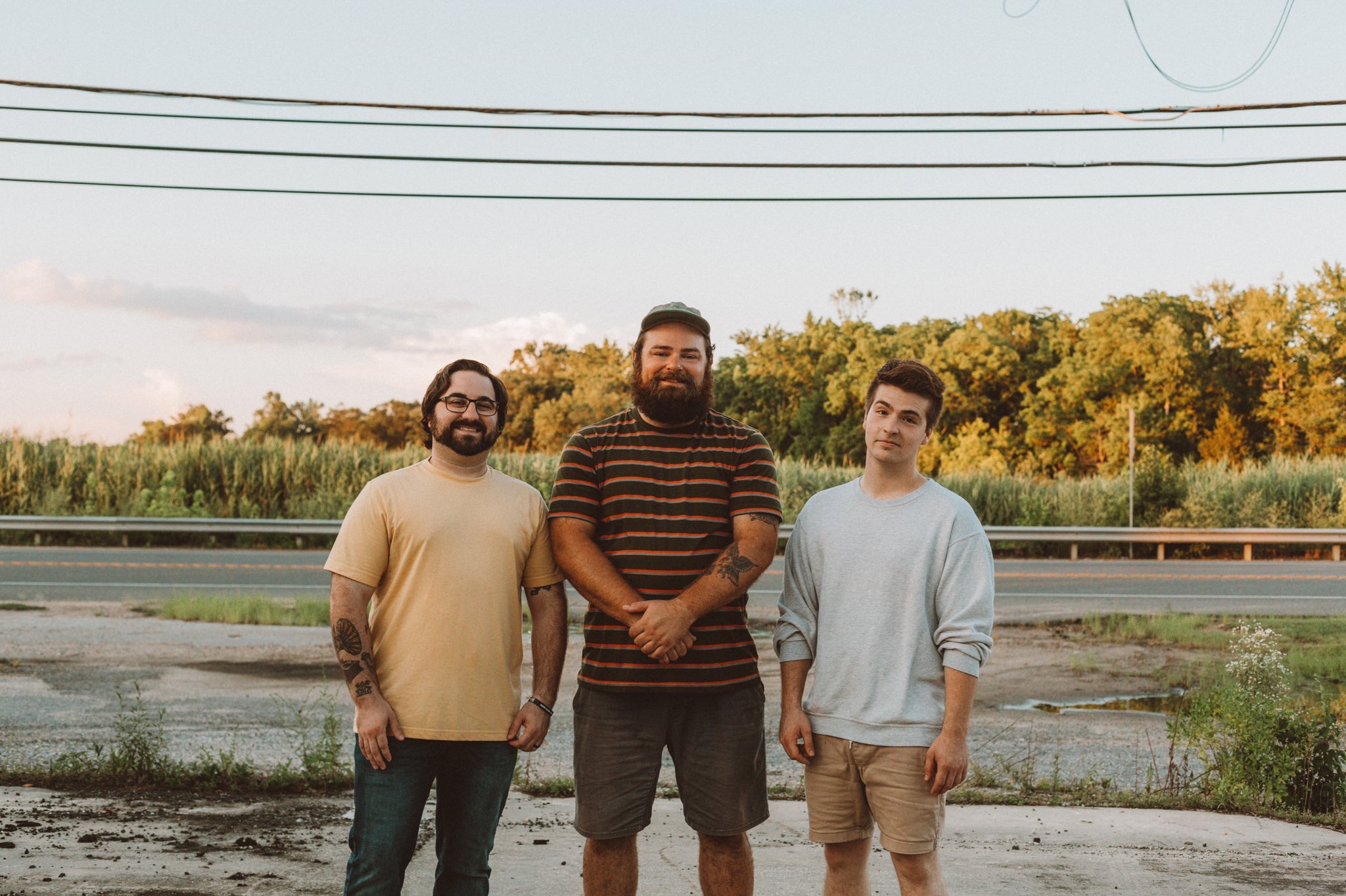 We recently had the opportunity to interview Cody from Goalkeeper about the band's new EP, working with Kevin Mahoney, Will Pugh, and Seb Barlow, filming the video for "Happy", and more. Check it out below.
First, thanks for the interview.
Thank you so much for having us! Stoked to be a part of Sound in the Signals!
You just announced your new EP 'Life In Slow Motion'. What was the writing process like for the EP?
The writing process for life in slow motion was similar to how we've written previous records. Ryan and I would write lyrics/melodies then bring them to practice. Marc would add his signature style to the songs, and once we were about 80% done with them, we would record a demo and send them off to Kevin (producer) to get his notes on them. We had about 10-15 ideas ready for the studio, and immediately picked what we thought were the best five when we got there. Then we dove deep and broke down every part of the songs; meaning we scrutinized every part we had written. We made sure every drum fill had to create the right transition, every guitar lead wasn't overused, etc. We wanted to make sure everything on the record was done with purpose. As far as lyrics go, Ryan and I would buy a six pack of Yuengling, sit in our van, and hammer out exactly what we were aiming for with the message of each song.
Can you explain some of the meaning behind the title 'Life In Slow Motion'?
The meaning behind "Life In Slow Motion" was inspired by a lyric in the song "Black & Blue". To me, it's about moments in life that pull you away from reality to take a step back and understand the deeper meaning. It's about taking a longer, more visceral look at situations in your life to understand better what exactly it is your going through. We compare these songs a lot to our previous record (Bad Times Dont Last) and realize we had dug deeper into ourselves this time around. We took a step back from ourselves, saw what it was that we truly wanted to say with this record, and I think that "Life In Slow Motion" really captures a new feeling for each song, but still feels like one collective piece of art.
You got to work with a lot of great people on this new EP. Kevin Mahoney, Will Pugh, and Seb Barlow all had a hand in it. What type of impact on the EP did they have and what did you learn from them?
We were super lucky with the team we had! Everyone was awesome. We actually worked with Kevin on our last record, and he's taught us so much about song writing. He's shown us how to take all the "extra" out, and create a real ear worm of a song. Will & Seb were new to the team, and ended up vibing with us perfectly. Will is a super relaxed and knowledgeable person when it comes to engineering, and Seb was just as excited to work on the project as us. So they just added a lot of positivity to the project.
Seb Barlow, to me, has been one of the more important producers/songwriters of the last decade for pop/punk. What was it like working with him specifically and what are some of your favorite albums he's worked on?
Seb Barlow has done some incredible work recently for the pop punk scene, and we were super excited to work with him! We got to chat via FaceTime before he started mixing, simply just to get to know each other better before he started working on the songs. He didn't wanna apply some formula to our record and send it back, I felt like Seb really wanted to understand the personality behind the record, and try to amplify that. I'm a massive fan of the work he's done for ROAM. I'm a sucker for the drum tones on their new record!
The video for "Happy" has that classic pop/punk fun vibe. What was the video shoot like? Who played the parents dropping off their son in the video?
The video shoot was just as fun as the video was! We got to work with our long time friends Casey Allen and Tim Szczesniak again for the project. We wanted to capture what it was like to have a "first band practice", and so we shot it at my house where I actually had my first band practice! The "parents" in the video are my best friends Sam & Collin Whitesall. They've helped us out on previous video shoots, and I thought it was awesome we found the perfect role for them. It's a super personal, funny and unique video to Goalkeeper.
With this new song and the energy around the band, it seems like you guys are one of the more buzzed about up and coming pop/punk bands. What do you think it is about your band that makes you stand out from the pack?
Firstly, thank you so much for the kind words. We put in a lot of dedication to what we do, and just to hear that we're creating any buzz at all is unreal. I think it has a lot to do with the fact that we present ourselves as "Marc, Cody, and Ryan". I feel like we really give ourselves to our music and people resonate with that. We have a tremendously big personality between the three of us, and it's infectious!
What are a couple of your favorite up and coming pop/punk bands?
I think it's fair to say, we are all really excited for our friends in FRND CRCL, The Everafter, Card Reader and so many more. On a "more than local" scale, I think Broadside just put out a slammer of a record that'll launch them into the stratosphere. Grayscale has been rising the ranks and so has Point North! All incredible bands that are super talented and deserve every once of support they get!
Any chance that this new EP will get a vinyl pressing or a limited cassette run? If you release a vinyl option, do you have any variant ideas?
There are some talks in the works, but nothing is set in stone! I'm a vinyl nut, so I think it'd be awesome to see a GK record pressed to vinyl one day.
Thanks for taking the time to answer the questions. Do you have anything else that you would like to add?
Thank you so much for having us! We just wanna say thank you endlessly for all the support we've gotten so far and we're hoping y'all are loving happy! There's so much cool stuff we're stoked to announce and talk about soon, but until then, tell everyone you know about "Happy", presave our new EP "Life In Slow Motion" (link found at any of our social media platforms).
Follow Goalkeeper: