Lakes - Sound In The Signals Interview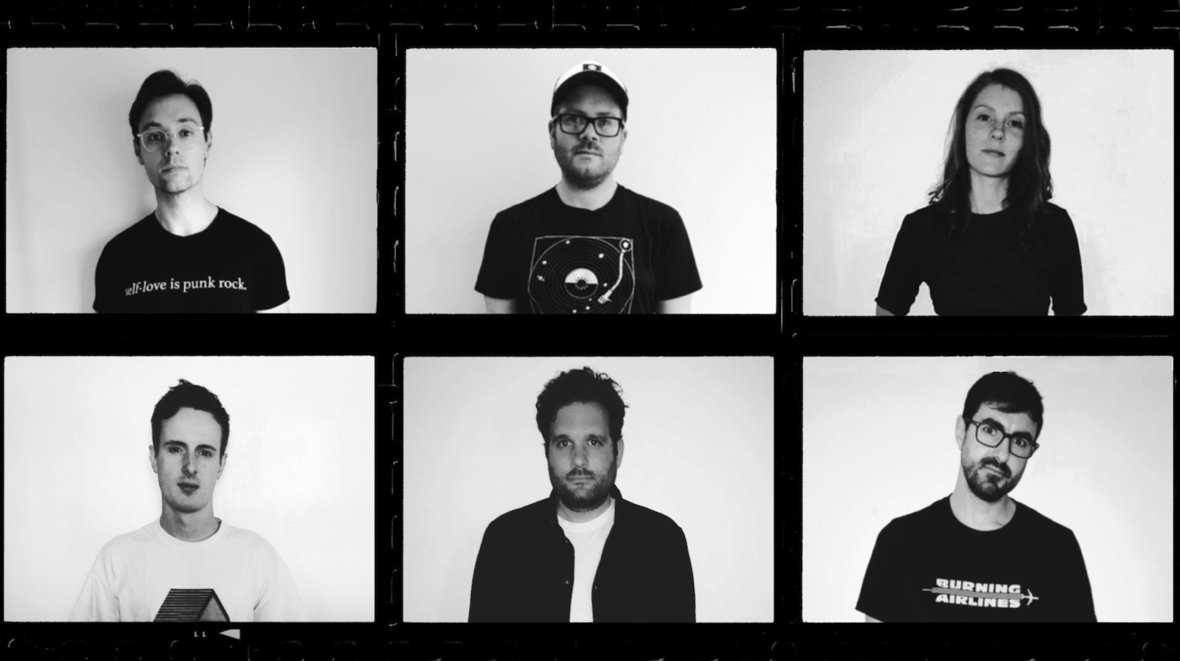 We recently had the opportunity to interview Matt and Roberto of UK indie rock band, Lakes about their new song, "Kids" featuring Dan Lambton, their new EP, This World of Ours, It Came Apart, which is out July 24th via Know Hope Records, life in the pandemic, and more. Read more below.
First, thanks for the interview.
Your new song "Kids" just came out and it features Dan Lambton. Can you tell me about the writing process for the song and how you got Dan to feature on the track?
Kids was the first song we wrote after our debut album came out. At that time Dan had just got a Lakes tattoo and tagged us in a photo of it on Instagram. It completely blew our minds that anyone would get a Lakes tattoo and it was just even crazier that it was the singer of a huge band! We'd seen Real Friends a few months before at Slam Dunk in the UK and now we were looking at this guy's leg with our album cover and lyrics on it! So we got in touch and he was super nice, then we ended up hanging out at the Real Friends London show last November which was so fun. We vaguely talked about how cool it would be to do some kind of music together at some point, and then eventually we sent him Kids and asked him if he'd like to sing the choruses! We're so happy he said yes and he completely changed the song - it has such a different vibe now and every time I hear that vocal I feel extremely grateful for his input.
Your new EP 'This World Of Ours, It Came Apart' is coming out in late July. What can fans expect from the EP?
I think Kids is a logical progression from our first album but the second song Warning Signs is a definite sign of what's to come with the next album. It's a bigger and more expansive sound, we're finally using a little bit of distortion on the guitars for example (which is actually pretty crazy for us!). There's another guest vocal on Warning Signs too, from Ed Hutchinson of the local Watford hardcore band Incoherence. That band was probably the most important band for a lot of us growing up in the Watford music scene. They just pushed the boundaries of what a hardcore band could be and the music still sounds absolutely perfect all these years later. We needed some help with a more aggressive vocal at the end of Warning Signs so Ed was our first choice for that and again we're so grateful that he's a part of this. We're also extremely lucky to have Neil Strauch produce these two tracks for us (long-distance from Chicago!). We got in touch with him through a friend who played an Audiotree session in Chicago that Neil was mixing. It's been amazing to work with a producer for the first time as he has a lot of creative suggestions, plus he's worked on some of our favourite albums of all time! Another surreal inclusion in this process!
The EP will feature the first songs released with your new vocalist, Blue Jenkins. How did Blue come to be in the band and what has her presence brought to these new songs?
We met Blue at one of the first gigs we ever played, got chatting to her and then went away and listened to her solo stuff which was absolutely amazing. We then asked her to play a show with us and she blew us away live too. So it's been very cool to have her join and start to help out with writing too. It's been really nice to release Kids as her first appearance with us because that middle section of the song shows off the really special, natural quality of her voice perfectly.
The EP title is an interesting one considering everything that's going on in the world right now. Can you tell me about the inspiration for the title and some of the personal meaning behind it?
Roberto: The title could definitely hoodwink you into thinking the record is about what's happening in the world right now, but it's just a (massive) coincidence. The songs were written around the time we met Dan at the end of last year, and at that point we knew we wanted to move away from lake names, as fun as googling them is!
The line 'This World Of Ours, It Came Apart' resonates because the songs are about accepting and being at peace with change. "Kids" explores personal growth and realising you're not as far down the road as you think you are, and "Warning Signs" is a story about finding out through social media that your ex has had babies - both raw and unflattering topics, but as we're learning at the moment, the immediate world around you can be fragile, and it's easy to take it for granted. It's about being real and honest with yourself.
Due to the pandemic, touring and live shows have almost all been put on hold. How has the band adapted in this climate and what are some things you're doing differently to promote the EP?
Yeah it's been tough having all our shows cancelled, especially the mini tour we had booked around the EP launch and a couple of trips to places we've never played before too. We're doing the odd livestream where we can and focussing on things like music videos to keep people engaged. We're also taking this time to finish writing the next album and make a start recording it. We do all the recording ourselves at home so it's the perfect time to get that done, and then once it's safe to do so we can concentrate on practicing and touring again.
Thanks for taking the time to answer the questions. Do you have anything else that you would like to add?
Follow Lakes: