Keep Flying - Sound In The Signals Interview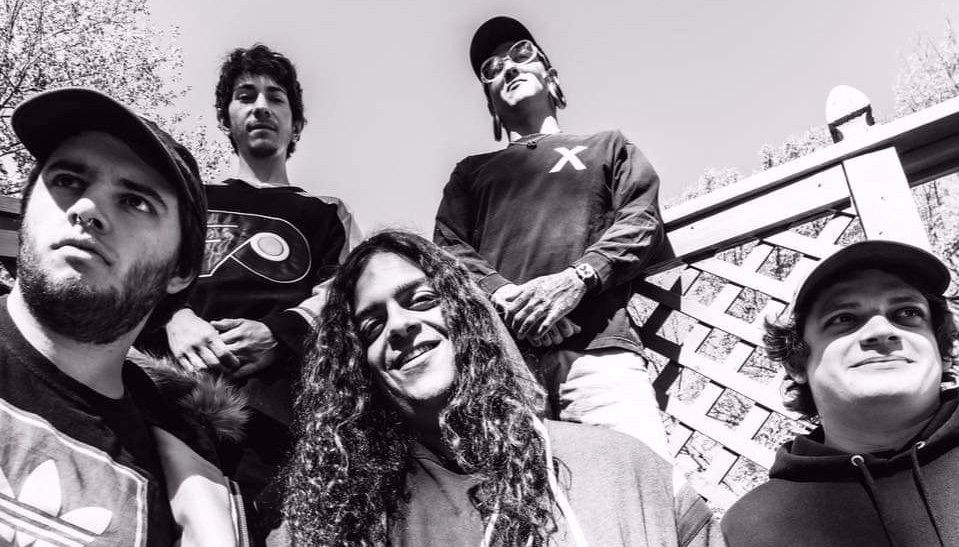 We recently had the chance to interview John of Keep Flying about the band's new live album, Live At Amityville Music Hall, upcoming music, and more. Check it out below.
First, thanks for the interview.
No prob! John here. Love doing these and podcasts. Always a fun time. :)
The band just announced your new live album 'Live At Amityville Music Hall'. What was the show like and what made you guys decide to release a live album?
Well that was honestly the best show we have ever played. It was all of our people from all over the country and Canada coming together for our new EP release show. We played every song that we currently have, had raffles, gave away copies of the record, etc. We actually didn't consider releasing the audio as a live album until after that show happened. Jessy sent us the audio and after 3 listens I just knew I had to pitch it to the guys. What a cool thing we have created.
You released "Safety Harbor" from the show. It sounds like a loud, fun punk rock show. At this time, when people are not getting to go to shows, how fun is it for you to be able to give people your live experience with this album?
Exactly that. We had no idea this unknown era was going to occur and we had already been planning it for an April release. I strongly hope that this gives people a more fulfilling vibe if you just close your eyes and listen. All the bullshit banter and then towards the end very honest thank yous, you just feel like you're there again. Thank god.
You recorded the show with a handheld device. The audio sounds really good. Who recorded it and did you have to do anything special to the audio before it was released to the public?
Jessy set up a Tascam handheld recorder in the back of the room by the sound board last minute. He showed it to me legit when we loaded in. The plan was to just capture some audio on it to use for a live video we were going to make. Neither him or the band had used one before and we didn't really think about how the quality would be until we heard it. It's just the live audio from the room as it had no board feed so we decided that's how we had to release it. No overdubs, no edits, no cuts. We gave it to our boy John Neclerio at Nada studios to master it for us and her we are.
Smartpunk is offering a one time vinyl pressing. What can fans expect from it in terms of packaging and design?
Correct! We pressed it to 300 (the plant ended up making 306 for you numbers nerds). We decided to make it limited and only a single pressing so it can be a special release to those who attended or truly love the band. The entire thing is just under an hour so it didn't fit on a single record. The bulk of the show is on side a and b of the 12" and then the last two songs on the set are on sides c and d which is an accompanying 7". We did a bunch of talking before each of the last two songs so it worked out.
The pressing sold out more than half in the first day that the pre-order was up. What's that like? Were you guys surprised at all?
That was bonkers to be honest. We had hoped to sell 50. And then burns at smartpunk just kept updating us as we went. We currently are at 123 copies as of right now and I'm hoping to get to less than 100 by the end of the week. We had no plans of this selling out in advance. We spoke about having it on the table at shows but now, it would be a dream to be able to say our DIY band sold out a pressing in advance. A dream.
You had to postpone your Texas tour due to the current events. How has the pandemic impacted things with the band as well as you personally?
Sadly our band, like most, relies heavily on performing live. It sucks ass but it's gotta be safe for us and the community. In the meantime we finished mixing our new record and have been planning music videos, running social content, and making tour routes for when this hopefully starts to open back up. You know KF will be one of the first bands back to tearing it up. It's mandatory. Me personally, I've been working on clearing out all my belongings and organizing. I've spent many years collecting way too much stuff and this has been something I have wanted to get done for years. We are also working on more KF music but this time some recomposed versions of old songs.
I saw Henry's livestream from the other day. He performed a cover song in that acoustic set. I thought it was cool. Any chance we'd ever hear a cover EP or album from the band?
I think there is a 100% chance of something like that happening. We have jammed many songs we all like and agree on and I could see us creating something like that for sure. First and foremost, you can expect a covers EP of our own music...
I know you just announced a live album and released a new EP at the end of last year, but as a fan I have to ask if you have any plans for a debut full length in the near future?
As I said earlier, we have an 8 track EP that has just been finished being mixed. It goes off to mastering as soon as we decide on some samples to add. This will come out this year with some singles beforehand. You can expect our debut full length in 2021. You're going to love this new EP though. This is KFs best music yet and truly sounds like what we are with the current line up.
Thanks for taking the time to answer the questions. Do you have anything else that you would like to add?
Hell yea! Hope everyone is hanging in, staying safe, and pushing forward positively. We need y'all just as much as you need us and we will continue to deliver to you as this all unfolds. Scoop our new live album, help us continue to self release our music, and god bless America. Xo!
Follow Keep Flying: