Glacier Veins - Sound In The Signals Interview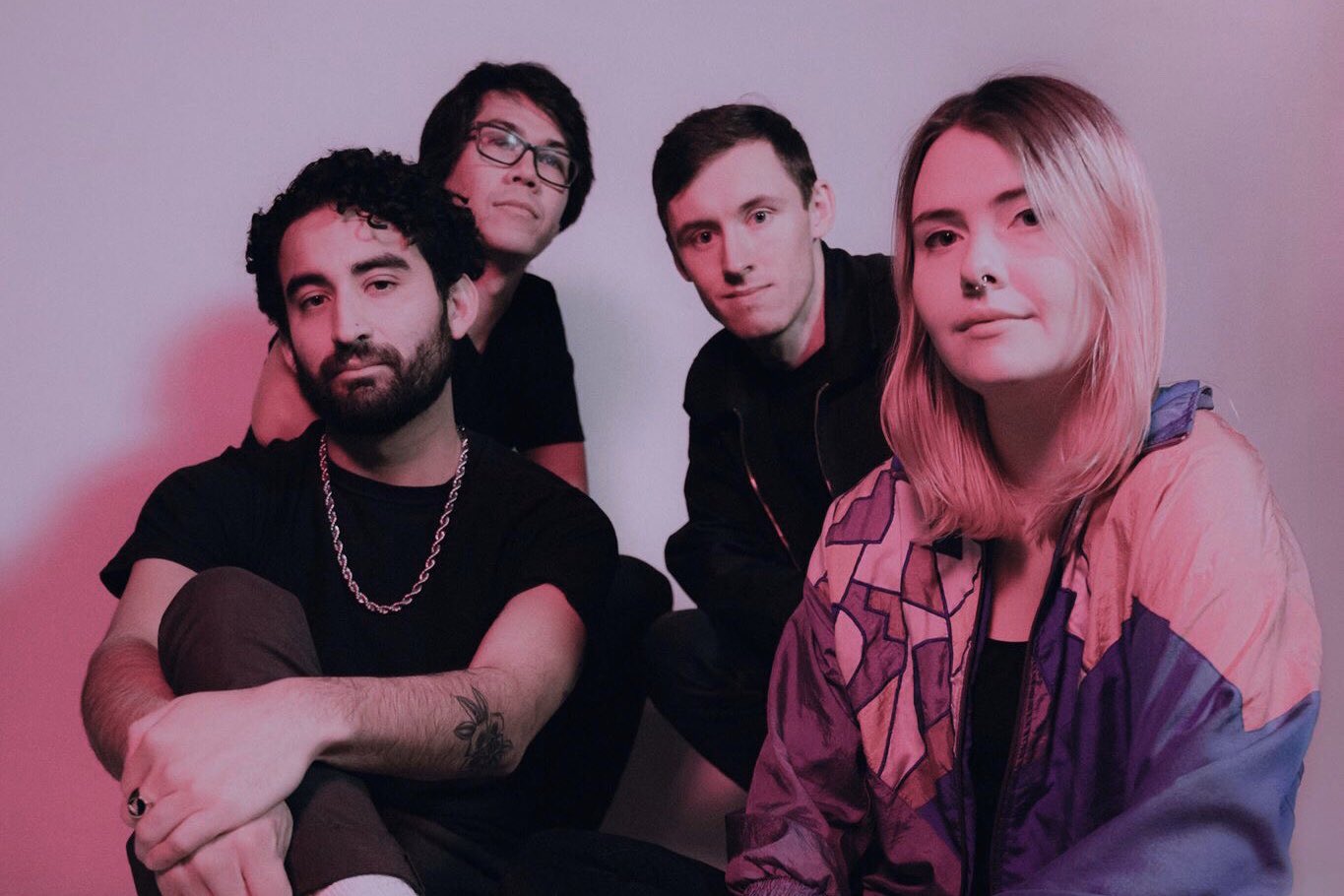 We recently had the chance to interview
Glacier Veins
. Read what Malia had to say about writing and recording the new album, the band's trip to the pressing plant, and more below.
First, thanks for the interview.
Hi! Thanks for the questions!
Your new album 'The World You Want To See' comes out this month. Can you tell me a little about the writing and recording process for the album? How long did you work on it?
This album has taken a couple years to come together. We've had some of the songs, like "Circles" and "Driveway", written since right after our last EP 'Dreamspace' came out in 2017, but most songs were written in the 6-month period before we went into the studio with the full-length in mind. We recorded the album with Justin Abel in Gresham, OR. We spent a lot of time writing and demoing the songs before entering the studio, so we pretty much jumped right into tracking, it all went very smoothly. We tracked everything in 9 days which isn't a lot of time but we didn't feel like we were rushing or anything.
This is your first album with Equal Vision. You've been on some smaller indie labels before. What made you want to sign with Equal Vision and how has the experience been so far? How did they find out about your band?
We're lucky to get to collaborate with Equal Vision & Common Ground Collective (the label who put out our last EP) on this record. We were introduced to EVR through our friend Dewey Halpaus who does the Peer Pleasure Podcast. After talking and meeting with Dan & Steph from EVR, I think we all felt like this was a really good fit on a music level and on a personal level. It's been a dream getting to work together with the Equal Vision team and Common Ground team on this release.
You had the chance to go to the pressing plant to see your new album pressed. What was the experience like?
That was definitely a sweet experience! Although Equal Vision is based in New York, we've all tried to make this release as locally-made as possible, so it was great getting to have our records pressed in town at Cascade Record Pressing and getting to stop by as it was happening. It was cool getting to see the process and having that little bit more of a connection to the music we're putting out.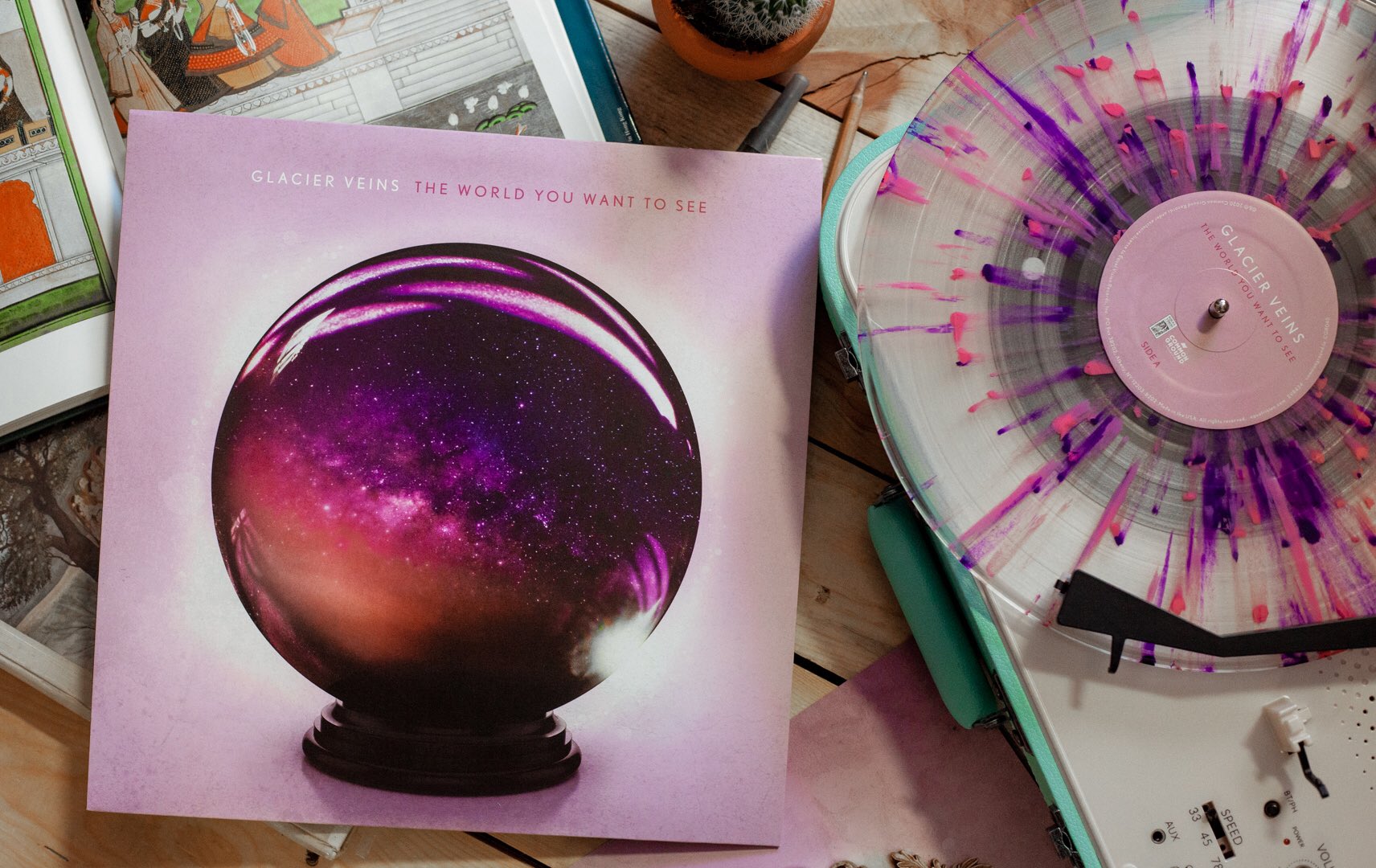 Is there a particular song on this album you're really excited for people to check out?
It's been exciting putting out the singles, but I'm also very excited for people to hear "Perception." That song has a strong connection to the main theme of the album and we picked the album title 'The World You Want To See' from lyrics in the song. It's also a song that we all get very stoked on playing, so we're really looking forward to playing it live too.
What's a song on the album you thought was easy to write? On the flip side what was one that was more difficult to write?
"Everything Glows" came together so easily. It was a very collaborative, lowkey writing process while we had an off day on a tour in Los Angeles. We were just hanging out, having a good time writing and pretty much had the song written in a couple hours. No song was necessarily difficult to write, but I feel like "Time" maybe took the longest because we'd work on a part of it, then come back to it later, and changed up the structure a bit while we were writing it.
I really like the artwork for the album. It's really neat and I like the colors. What was the inspiration and concept behind it? Who created it?
I appreciate that! The artwork was a collaboration with our friend Kristina Dawn who does a lot of the photography for Glacier Veins, Bill Scoville from Equal Vision, and myself. It was inspired by "Perception" and themes of the album--being aware of how you perceive the world and your experiences.
I guess that wraps it up. Thanks for taking the time to answer the questions. Do you have anything else that you would like to add?
Thank you! We are really excited to share the full album with everyone on February 28th. We're also so so grateful to the love and kindness we've received about the new music so far. We'll be playing some shows on the west coast with our friends in I'm Glad It's You this March and are really looking forward to playing the new songs and meeting new people.
Follow Glacier Veins:
Twitter
Facebook
Instagram