Cliffhanger - Sound In The Signals Interview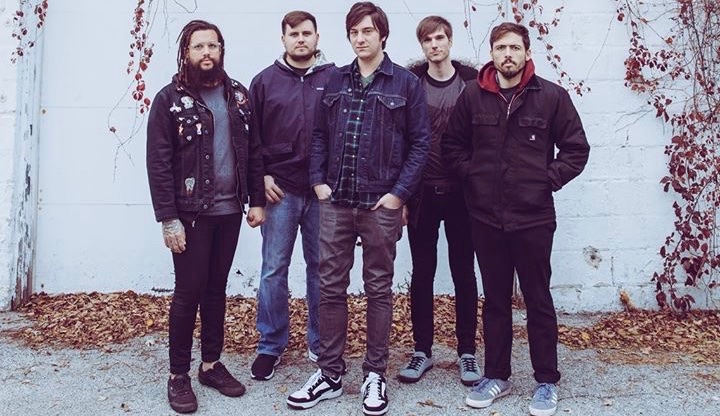 We recently had the chance to interview Cliffhanger. We discussed the band's new EP, including its' artwork and inspiration, their plans for this year, and more. Check out the full interview below.
First, thanks for the interview.
No problem! We appreciate you taking the time to get to know us and our recent eponymous EP release!
Your new EP just came out. Can you tell me a little about the process behind writing and recording it? How long did you work on it and who did you work on it with?
This was a very fun EP to work on because it was a more collaborative process than our previous releases. Mike Centracco and Dan Rickert are the primary songwriters for the band, but on Cliffhanger, there was a lot more contribution to the songs from each member which provide additional texture and variation in our style.
Some of the songs had been in the works or existed in some capacity for years. For example, Dan wrote Forever Ago about 5 years ago and Mike Centracco wrote Ivy Wall about 4 years ago. We intentionally held off on putting those songs on our previous releases (Cut The Ties & Old Wounds) due to time constants. We always made sure to keep them as we saw a lot of potential in those songs. Another example is for our song "Hollowed Out." We originally had a different musical arrangement for this song in early 2018, but we were never quite satisfied with it and reworked it until it became what it is today.
We really started to focus on our next release (Cliffhanger) between 2017 and 2018. We experienced a few member changes, so we didn't want to dive straight into recording a brand new EP and then have members drop right after we release it. We found a very solid lineup and focused on these 7 songs. We critiqued every aspect of each song until we were ready to record them.
In early 2019, we had a great opportunity to team up with Flashpoint Chicago with aspiring audio engineers. While they were recording us, we were self-producing our sessions. Everything you hear on the record is the sound that we were working towards. We thought about bringing in a producer to help, but we wanted to take the opportunity and challenge ourselves to create something that is entirely us. After we finished recording the EP, we collaborated with Michael Govaere (ex-Every Avenue) to mix and master the EP. We have worked with Mike on every release and it was nice to continue that.
You decided to self-title the EP. Did you always know this was going to be a self-titled project? What made you decide to want to go that way.
We had EP title discussions early on. We had a few ideas, but everyone was down for an eponymous title as soon as we hit the studio. A self-titled was very fitting for this release because it was the first time that we all felt we had a solidified lineup and all of us really enjoyed creating these tunes. It was an extremely collaborative writing process compared to our previous EPs. By the time we hit the studio, we had this lineup set for almost a year. We also knew that we would be self-producing this EP, so we felt that a self-titled release would be appropriate as it's a true reflection of who we are.
The artwork for the EP is interesting and well done. What is the meaning behind it? Why did you choose it for the cover? Who came up with the concept for it?
Thank you! We worked with Alexis Politz on the album artwork and she absolutely crushed it! We actually had a hard time coming up with a design to best represent this material. We tossed a lot of ideas around, but ultimately, we took a step back to collectively review the common theme on our EP. We found that the common theme was addressing internal and external battles that we deal with in our life and we wanted to have an images that reflected that. We also decided to have 4 doors on the cover to represent our 4th release.
Our singer Matt had a dream where he was confronted with many different options and each door led him down a different path, yet it's ultimately up to you to make your own decision given the information that you know. Each door has a promising design on it; however, once you choose a certain path, that may not always be the case.
I saw that the EP deals a lot with internal and external battles. What made you want to tackle those things for this EP?
When we write songs, we write about how we are feeling at that point in time or reflect on a time that impacted us. As this was our first time truly involving every member in the writing process, I don't think we were focused on determining a theme for the songs. Our goal was to write good songs that spoke to us and reflected who we are as a band. As a result, you can group all the songs into the theme of internal and external battles. Our songs focus on the confrontations that arise while growing up, coping with loss, finding self-awareness, and contending with the present political landscape.
I really like the closing track "Forever Ago". Can you tell me about writing that song specifically? How long did you work on it?
This is a personal favorite of our guitarist Dan. It's called "Forever Ago" because the song has been in the works since forever ago. It departs from the standard pop punk formula and took a lot of prep work to have an end result that resonated with this EP.
Dan originally tried out for Cliffhanger back in 2014 and shared a demo of what eventually became Forever Ago. It originally had a more poppier style to it, but we kept playing around with it to the point where we felt it would sound like us while pushing our boundaries as songwriters.
Dan finalized the music for it by 2016; however, the band decided to not include it on the Old Wounds EP. Since we had additional time to work on this song, Dan wrote lyrics for this about a year after he graduated law school, took the bar, and moved to the burbs with his fiancée. Although it was a happy time, there was an unsettling feeling that he was truly grown up. Ultimately, this song is about all the uncertainties in life and those points in time where you are leaving things you're so used to behind and stepping out of your comfort zone.
What plans do you have coming up for this year?
We're not slowing down! We plan on releasing a lyric video for "The Oaks" in the coming weeks and releasing a music video for "Diane" in the coming months. We're also in the process of figuring out dates where we can hit the road and play more outside of Chicago. We also have several songs demoed and will be looking to release another few songs this year before another big release.
I guess that wraps it up. Thanks for taking the time to answer the questions. Do you have anything else that you would like to add?
Thank you very much for taking the time to interview us and for getting to know us a little bit better. If you haven't had a chance to check out Cliffhanger, please do so. It's available on all major digital platforms. Feel free to reach out to us as we love to get to know our fans!
Follow Cliffhanger:
Bandcamp
Facebook
Instagram
Twitter