..you're the worst - Sound In The Signals Interview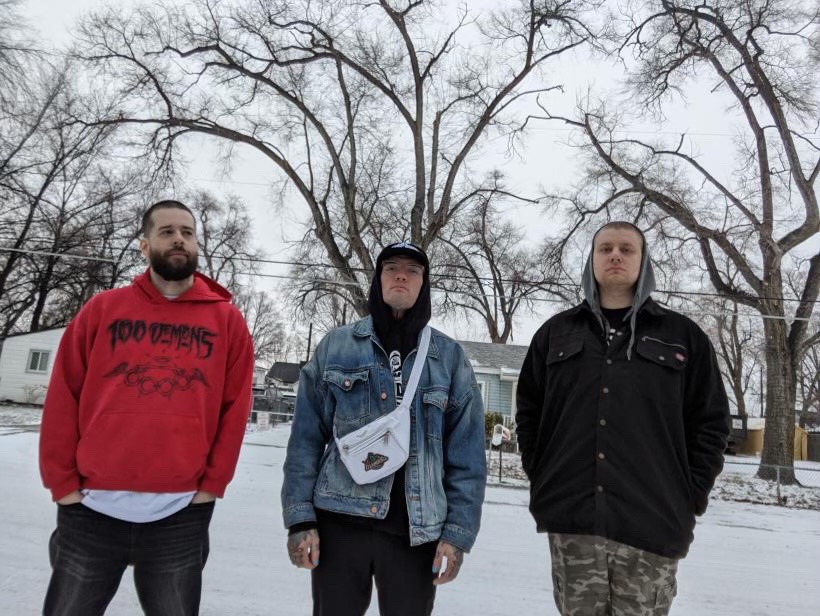 I recently had the opportunity to interview ..you're the worst. We discussed musical influences, writing and recording 'All The Little Things I Took For Granted', lyrical inspiration, and more. Check it out below.
First, thanks for the interview.
Absolutely! Thank you so much for asking!
Can you tell me how you formed the band for those who may be unfamiliar with it? How did you initially become interested in music?
So the first song I wrote for what would become this project was "
Yours
", and I wrote it in the back of my van while on tour with Derek Christensen. When we got back I recorded a demo of it and showed it to some friends including Sean and Alec, who would become the bassist and drummer respectively. I asked them if they wanted to try and jam it and it clicked so well and felt great so we said let's write more!
I have a horrible memory but I know music has always been a massive part of my life. I think my first memory of really loving and being interested in music was listening to "Ixnay on the Hombre" by The Offspring when I was like 5 or 6 driving home from an Islander game with my dad.
You've described your sound as "mall screamo". What exactly does that mean to you and who are some of your biggest influences?
Mall screamo is an objectively funny term and in my head, it's just like more poppy post-hardcore that happens to have some screaming in it. It reminds me of being like 12- 13 years old running through the mall with my friends listening to Finch, Story of the Year, The Used, Senses Fail, Taking Back Sunday, etc. This band's biggest influences would be Moose Blood, Finch, and Like Pacific.
Your EP "All The Little Things I Took For Granted" is out this month. Can you tell me about writing and recording it?
This mini-album has been, somehow, the easiest AND most difficult bit of music I've ever written. Musically, it's incredibly fulfilling and fun to play but the lyrical content is quite serious and honestly super raw. I'm no stranger to putting myself out there artistically or just in everyday life, but this writing process deals with a lot of grieving, self-realization, and a whole lot of emotions. We recorded and produced it all ourselves and are very proud of the end result!
Which song was the easiest to write and on the other hand which was the hardest to complete?
I think the easiest song to write was "
My Heart
", I had just had a lovely day with my current partner and when I sat down with my guitar later that night, the whole thing kinda just spilled out of me in like 20 minutes. I've never had an experience like that before and it was honestly incredible.
As for the hardest, I think the most difficult was "
All My Fault
". I'm still not entirely sure what this song is saying but I know I wanted to express my frustration, discontent, sadness, and overall uncertainty and missing someone post-breakup. It feels a little all over the place but still feels "right" to me. Idk.
I really like "For The Best". Can you tell me about writing that song specifically? At what point in the EP writing process was the song written?
I think "For the Best" was the second song we wrote and is definitely the one that hurt the most to write. I wrote this after my ex-wife and I separated. Divorce is weird. It's different from a "normal" breakup and I did my best to express and emote that in this song. It's definitely the slowest on the album so I'm glad you enjoyed it because I was worried people wouldn't resonate with it haha.
The lyrical content is interesting. Where was your head when you were writing this EP?
Dear lord, where WASN'T my head? This album spans a few relationships post-separation, incorporating the thoughts and feelings of my Borderline Personality Disorder and Bipolar brain. Manic highs, devastating lows, a small-bout with homelessness, and the closest I've ever been to saying "fuck it" and killing myself are all intertwined with these songs.
Do you have a favorite set of lyrics from the EP? Why?
The chorus from "
Repeating
" is definitely my favorite.
"I write out 'I miss you' but I delete it
Why reach out when I know I'm not needed
I swear I'll jump from this bridge but you know I don't mean it
This endless cycle perpetually repeating"
Post relationship, I wanted to reach out to that person many times but I know they didn't want that. So my brain does this fun thing where I would try and convince myself to act out in unhealthy ways and I would do my best to NOT do those things. That cycle then repeats itself over and over and that's what this chorus is.
Is there any chance that the EP will be released on cassette or vinyl?
Yes! I'll have a small run of tapes that will be available at shows and maybe online!
Thanks for taking the time to answer the questions. Do you have anything else that you would like to add?
Thank you so much for helping us spread this release. It seriously means the world to me. I do want to add two things:
1.) Life is life because of the drastic highs and lows. The lows are what make the highs the best and the highs are what make the lows the worst. If you're reading this or listening to these songs, I'm willing to bet you might not be the most emotionally stable person because we all know I'm not haha.. but I'm trying. I'm imploring you to keep trying. I'm begging you to keep doing the best you can. Soak in the wonderful moments and embrace every last second. Give validity to the rough spots and try your hardest to learn from them.
2.) If you are reading this, I'm sorry. I know I've said it before but I'm sorry for not doing better to understand my brain fully and work on myself as best I could until it was too late. I'm really proud of you and I'll always be grateful for everything we shared.
Follow ..you're the worst: