Good Grief - Sound In The Signals Interview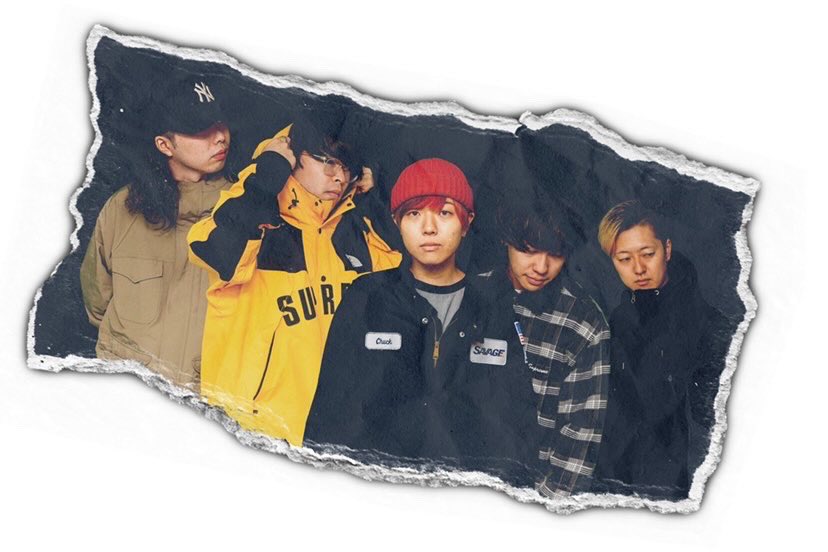 I recently had the opportunity to interview Yasu of
Good Grief
. We discussed an early interest in music, discovering pop-punk, how they formed the band, musical influences, new song "July", the concept behind new music in 2023, the importance of physical media, and more. Check it out below.
First, thanks for the interview.
Thanks for having us! We're stoked to do this.
Can you tell me how you formed the band for those who may be unfamiliar with it? How did you initially become interested in music?
Good Grief started out as a local band in Ibaraki with me (Yasu) and my friends from my hometown. We went through several changes in member line-ups as some of us were graduating from college, and Matt (Bassist), Ryuto (Drummer), Keisuke and Sota (Guitarists) joined in.
It's hard for me to think about how I became interested in music in the first place, but I was a huge fan of western bands from the very beginning. I started playing guitar when I was eleven, and the first song I ever learned was 20th Century Boy by T-Rex. (lol).
Throughout my junior high school years I was obsessed with Red Hot Chili Peppers, Nirvana, Linkin Park, and many other bands from the US. Since I lived in a very small town in Ibaraki, nobody around my age knew any of those bands (giggles), but as I look back, listening to those bands without my friends knowing them always had a special spot in my heart.
My first pop-punk experience was a Real Friends show in Shinjuku back in 2015, which instantly got me hooked on pop-punk culture. Huge shoutout to ICE GRILL$ for making that happen. I'd say the whole Japanese pop-punk scene is centered around the existence of ICE GRILL$. Without ICE GRILL$ I wouldn't have discovered all these pop-punk bands from overseas like The Story So Far, Knuckle Puck, State Champs and many others. Thank you Mizuki-San!
Who are some of your biggest influences musically?
People always tell me that our songs sound a bit like Real Friends, so I think they are one of my biggest influences.
Your single "July" came out in August. Have you been pleased with the response it's received so far?
The reaction so far has been worth the grind, and it's already one of our favorite songs of our discography! Seeing people sing along to the chorus feels so amazing.
Can you tell me about the writing and recording process for the song?
Putting out July was a big challenge for the band. We'd already had the chorus figured out since last year, but didn't make it to the entire song until recently. It's a song about my grandfather who passed away three years ago. The band was not in a good phase when he died, and I used to think about calling it quits.
But as devastated as I was to hear about his passing, part of me wanted to write about it and that eventually kept me pushing through the hard times. We recorded July by ourselves, and sent the files to Seth from Always Be Genius Studio for mixing. We love his works so much and it was a pleasure having him involved in the project.
Do you have a favorite musical or lyrical moment it? Why?
The feature of Dyezo from NO BRIGHT GIRL. We're like best friends, both musically and personally. Unfortunately, they are on an indefinite hiatus now, but we luckily had the chance to have Dyezo on the song before the band stopped.
You have another new song coming out in 2023. What can you tell me about it so far?
The next track is a sequel to the songs we've put out in 2022. All our future releases for 2023 are going to follow up the same subject matter, since all these songs are part of a bigger project that's coming up later next year. That's all we can say for now. Also, we are re-recording one of our songs from 2015. Stay stoked!
Vinyl and cassettes have become more important in America. Is physical media like that as important in Japan? Is there any chance that you'll release vinyl or cassettes anytime soon?
We actually sold cassettes once, and they didn't do well at all! haha There's still a solid image that vinyls and cassettes are more like luxury items, so it may take some time for us to sell them like bands in the States do. That said, we love those physicals! I own the LPs of my favorite records too. I often buy one even after copping the CD first. So hopefully one day we'll release an album on vinyl as well.
Thanks for taking the time to answer the questions. Do you have anything else that you would like to add?
Thank you for reaching out! Stay tuned for our new tracks as they're dropping real soon! Also, please check out other pop-punk bands from Japan! Castaway, Hollow Suns, See You Smile, UNMASK aLIVE and so much more. They're sick!!
Follow Good Grief:
Follow Sound In The Signals: