Bottom Bunk - Sound In The Signals Interview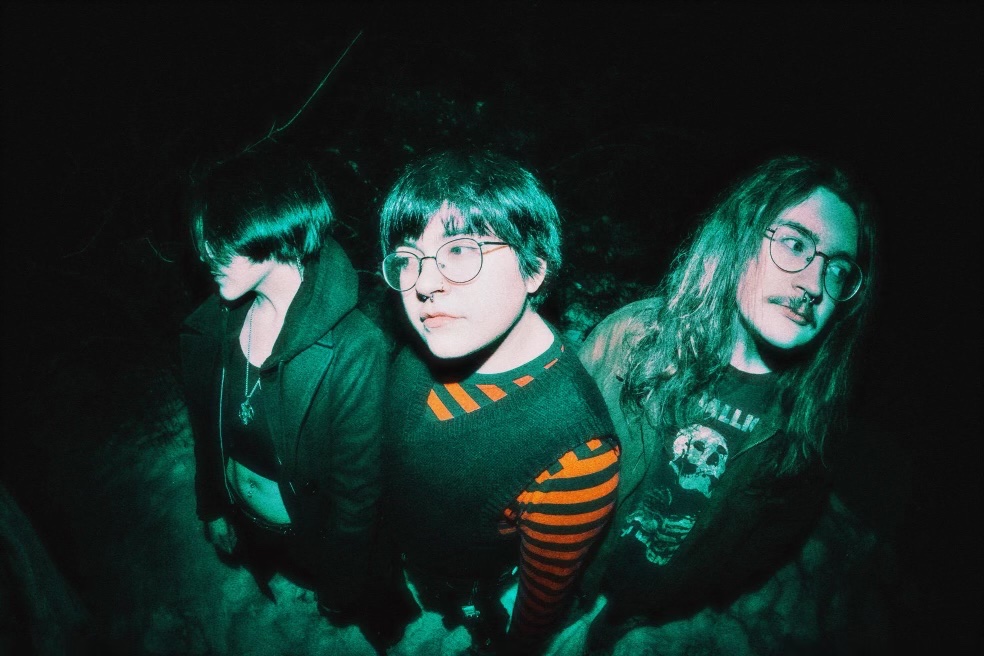 I recently had the opportunity to interview Grayson Dela Fuente of Bottom Bunk. We discussed the push that encouraged him to start the band, musical influences, collaborating with Snow Ellet on upcoming song "Pizza Rolls", lyrical inspiration, plans for 2023, and more. Check it out below.
First, thanks for the interview.
Thank you for the opportunity for the interview! I really appreciate it.
Can you tell me how you formed the band for those who may be unfamiliar with it? How did you initially become interested in music?
Bottom Bunk came about a few months ago in October of 2022. I was hanging out with Snow and my friend Ryan Nolan (from the project footballhead) and we were just kind of joking around with acoustic guitars when Ryan told me I could definitely be a frontman for a project. To be honest, I took that as the push I needed and started texting people as soon as I got back home. This project would definitely not be where it is without our guitarist Burke. We can collaborate in a way that I have never really experienced before, it is really special to create this project with him and our bassist Jo. They have really been crucial in bringing 'Bottom Bunk' to life. Bottom Bunk is kind of like a follow up band to a project I was in when I was 14 called 'Top Bunk', so the interest has always been there. I took lessons when I was pretty young so it definitely helped nurture that passion.
Who are some of your biggest musical influences? Why?
I think musically our biggest influences are bands like Ben Quad, Carly Cosgrove, Motion City Soundtrack, Newgrounds Death Rugby and emo in general. We got that emo in us. We all really get inspired from similar places, so it's cool to really come together and make a song. We just kind of like to merge sounds of the things we like and put a pop-punky twist on it.
You recently released the teaser for your upcoming song "Pizza Rolls". What can you tell me about writing that song?
At one of our first practices we were eating Pizza Rolls and Burke had this dope idea for a main riff and we just built the entire song around that. It was really awesome to see it come to life so quickly too. It's really authentic to our band and solidified our bond right away. I used a lot of my old lyrics to write this song, which is why it's got a heart on my sleeve kind of vibe.
You worked with Snow Ellet on the song. Can you tell us more about that experience?
Producing with Snow was a really enjoyable experience. They have a great way of seeing your vision and making the finishing product sound exactly like you wanted it to. I really appreciate their willingness to collaborate as well, they are a writer on our next song and really helped us with creating a song with a solid structure.
I had a chance to listen to the song and I really like the lyrics. What were your lyrical inspirations and influences?
Thank you so much! Honestly, a lot of my lyrical inspiration comes from artists like Motion City Soundtrack, Frank Iero, and Taking Back Sunday. I feel like their on the nose writing style is something I definitely have a tendency of doing. I really like storytelling in songs and also being a bit melodramatic. I guess I tend to try to write music that I would have wanted to make when I was a bit younger.
You also announced that you'll be playing some shows this year. Do you have any tentative dates planned and what will your live show be like?
We are going to try to book shows for the end of spring but nothing has been set in stone at the moment. I think our live shows are going to be really fun. I like to bring the energy and am not the biggest fan of playing slow songs, so I hope everyone has as much fun listening to the songs as I do playing them!
What else do you have planned for 2023?
We have two more singles coming out this spring and are also trying to release an EP by the end of this year! We really want to get the ball rolling with playing shows a bunch this year as well! I can't wait to get out there and play some tunes with my best friends.
Thanks for taking the time to answer the questions. Do you have anything else that you would like to add?
Thank you so much for the opportunity again, this was really fun and I appreciate you listening to my ramblings.
Follow Bottom Bunk: