CF98 - Sound In The Signals Interview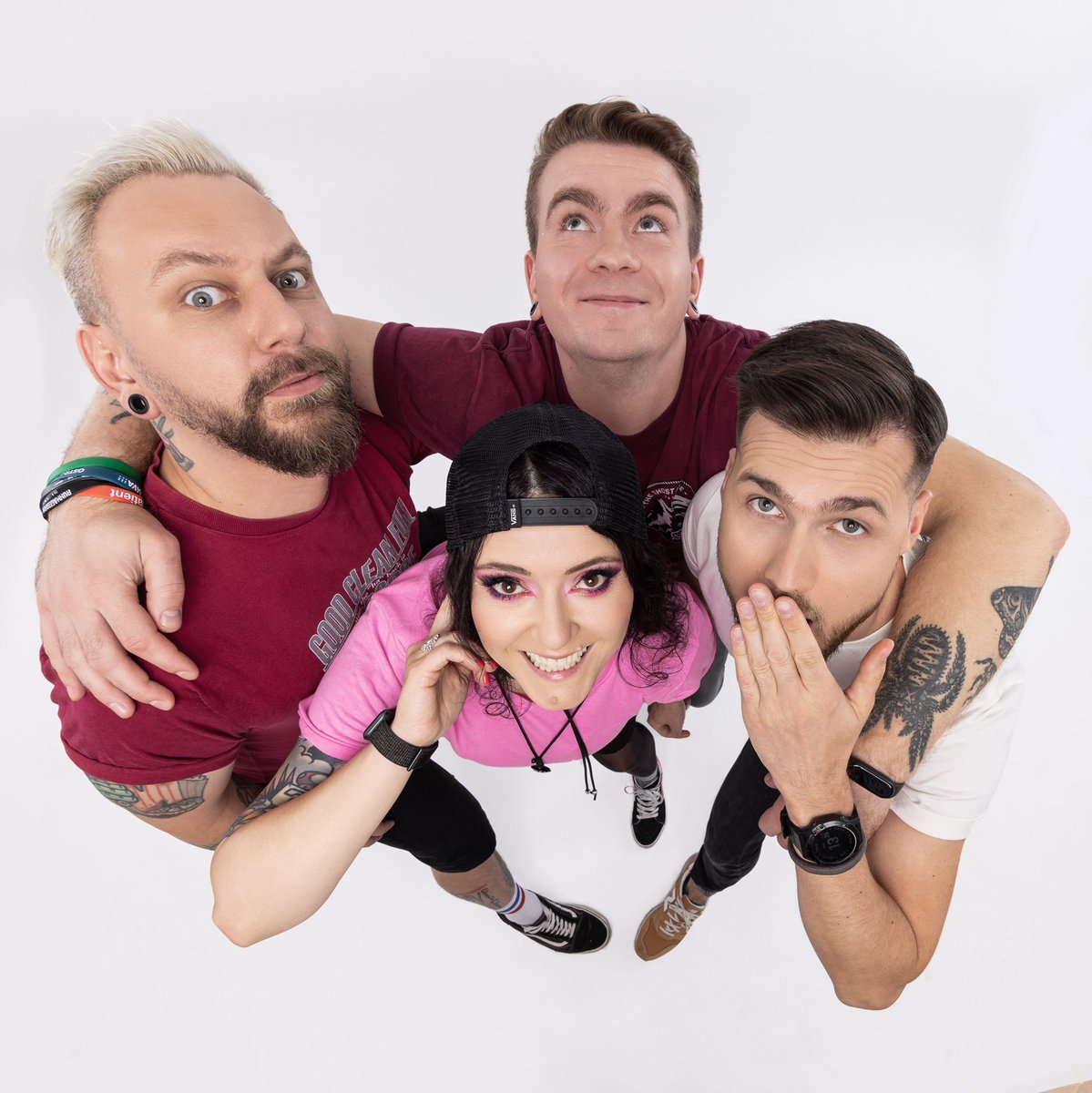 Adam Mikołajczyk
I recently had the opportunity to interview CF98. We discussed the writing and recording process for new album, 'This Is Fine', lyrical inspiration, the meaning behind the album's artwork, vinyl, and more. Check it out below.
First, thanks for the interview.
Hello, thank you so much for interviewing me on our new record! Cheers from the boys and let's do it. Hi everyone!
You recently released your new album 'This Is Fine'. Can you tell me about the writing and recording process of the album?
Oh man, it was definitely and finally a slower process than we had before during writing and recording both EPs. This time we've been writing songs the whole 2021 knowing that we want an album and we are not going to stop when we have 6 songs hahah. We recorded it track by track during more than 2 weeks and not during one weekend. The thing that didn't change was producing those songs together with Ishay Berger again. There was more time to think about the songs, the structure, the lyrics, wait for the inspiration as it can catch you when you don't expect it. It was amazing and every time we finish recording, I really wonder how the hell I've managed to do my part hahah.
Did you try anything new in the studio this time around?
We used to come to the studio knowing which snare drum, amps or microphones are going to be used. This time we actually took some time with Heniek (Heinrich House Studio) to check what sound we are looking for, what we want and what is best for our music and the tone of my voice. We also came to an idea to use some special effects, like "face palm" clapping from Naked Gun movie. Fun fact – you can actually hear that clapping in the beginning of Double Sunrise song.
"She Doesn't Like" is a favorite of mine from the album. Can you tell me about writing that song specifically? What were some of the musical and lyrical inspirations?
Sometimes I don't really remember when and how I write lyrics – no physical aspects stay on my mind. This time I still see it clearly – that was a grey, cold and cloudy November 2020 in Krakow, the city where we live, I was sitting in my car in the rain and felt my batteries were low. Another lockdown started, I was about to take a loan for a new flat and I was really down. I missed the nature, adventures, blue sky, being less stressed out and the first lines just appeared in my head. I wanted the whole thing to be about the other girl so I could sing the whole song "she doesn't like" as it sounded cool to me, but above all I wanted myself to remember that the fall, grey and short days will be eventually gone, if you search, the sun is always shining somewhere, everything is temporary.
I really like how anthemic a lot of the songs sound. The album, as a whole, feels like it fits the end of summer. What types of moods and emotions are you hoping to invoke with these songs?
I'm happy we've been writing those songs for a year – this is the reason why the songs differ from each other. All of us had some different music inspirations, different bands. Lyric-wise I wanted to balance 2 worlds on the album – one inner world – about mental health, inspirations, what drives me, love for music, memories, friendship. On the other hand I wanted to describe the outside world – political or government problems like anti-abortion laws, anti lgbtq rules, growing old as an asshole or looking for conspiracy theories all the time. I hope when people read those lyrics, they will be able to relate somehow. That's my dream!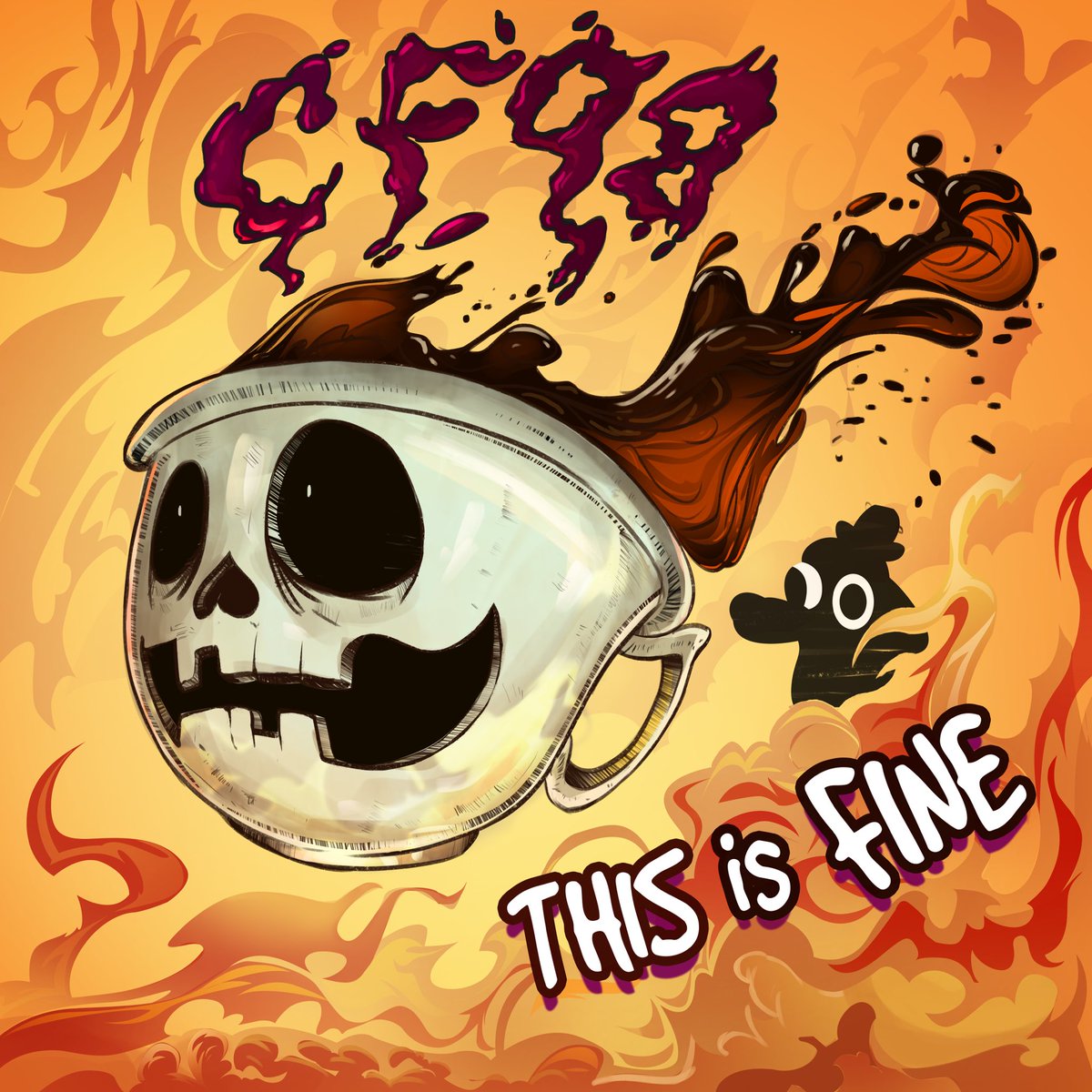 The artwork for the album is really interesting. What's the meaning behind it and who designed it?
The artwork was inspired by the comic of K.C. Green. We loved the idea of a peaceful dog, sitting in the room full of fire, drinking coffee (which we love the most) and saying that things are going to be ok. Funny. We took the idea as that's exactly how we feel as Polish citizens and people on this planet. We asked our friend's friend - Dawid Goja Jezierski to draw it for us and it turned out as a beautiful piece of art! We turned it a little upside down as on our drawing the coffee is panicking and running away and the dog is like "this is fine!" hahah.
You released a vinyl pressing for the album. Can you tell me more about the packaging? Do you have a favorite variant?
Both vinyl are beautiful, the purple one with a little bit of orange I like the most. It was a great idea to combine orange, which dominates on our artwork, with purple. Best match! I think purple is my favorite color again.
How important is it to you to have your music released on physical media like vinyl?
Even for merch, collections and gadget reasons – it's really important. Even if someone does not listen to music on vinyl, it's still worth having one. A vinyl is like a photo book you're gonna open in the future – it's something physical, beautiful thing - the music in frames and with a great artwork, lyrics. The sound is also very special.
Thanks for taking the time to answer the questions. Do you have anything else that you would like to add?
Your questions were amazing, I think we covered everything. Thank you, cheers everyone and go check our brand new album. It's a great soundtrack for days before winter but also a guide how to survive it.
Follow CF98:
Follow Sound In The Signals: