Sparing - Sound In The Signals Interview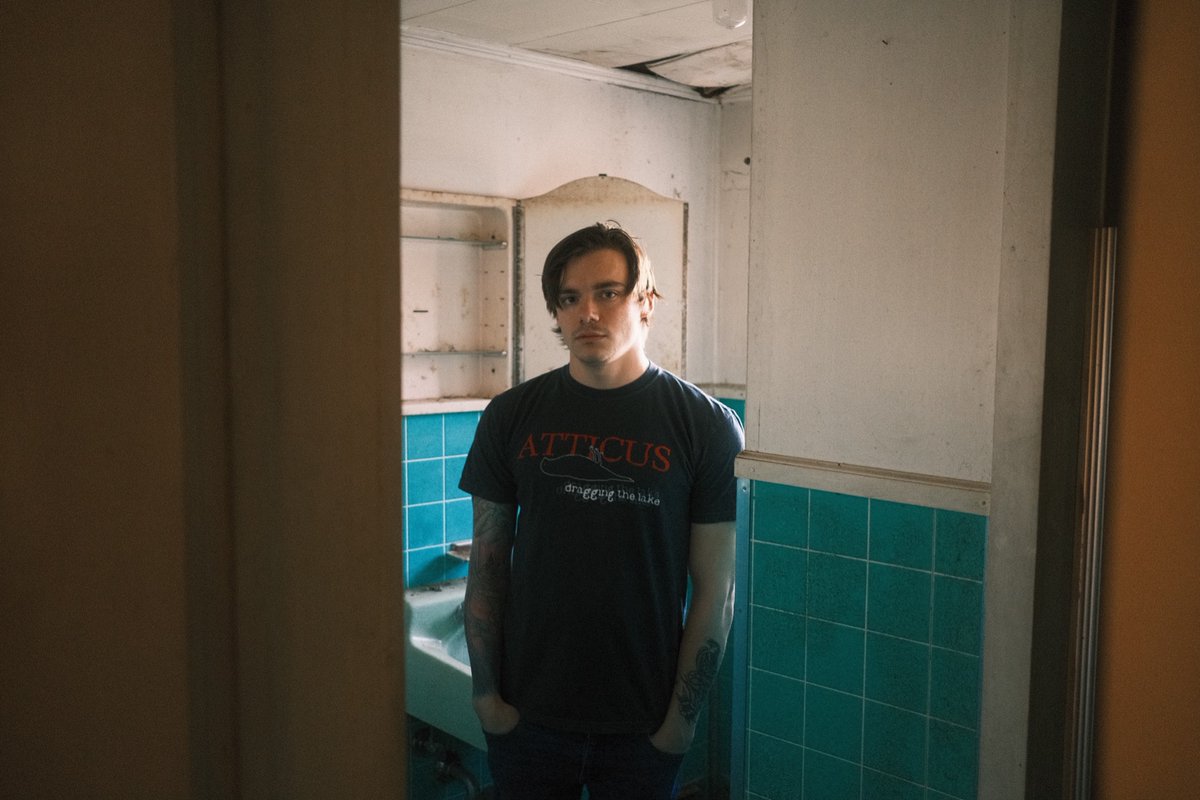 I recently had the opportunity to interview Sparing. We discussed the recording process for upcoming EP 'No Room Left to Grow', filming the video for "I Couldn't Agree Less", lyrical inspiration, a favorite lyrical moment from the title track, creating the EP's artwork and vinyl variants, how Senses Fail, Rufio, and Allister influenced the EP, and more. Check it out below.
First, thanks for the interview.
Excited to talk again!
You recently announced your new EP 'No Room Left to Grow'. What was the recording process like this time around?
Yep! No Room Left to Grow coming out Oct 7, with Sunday Drive Records. I recorded the songs in February of this year. It was honestly one of the more grueling recording sessions I've ever had. Took about a full week, and I did all the parts except for the drums who my buddy Jonathan from Dull Mourning laid down those parts. I just felt mentally and physically exhausted after every day. Long days starting around 9 AM and finishing up at past midnight some days. Just a brutal grind haha but I think we got the best possible takes for the songs so it was worth it.
You released "I Couldn't Agree Less" with the announcement. Can you tell me about writing that song specifically?
ICAL was the first song I wrote right when Old Dreams was coming out. It went through a ton of lyrical changes in the year, but structurally it's the same way as we played it at our first show with Koyo and Fake Eyes last year.
You also released a video for the song. Can you tell me about the video shoot? Do you have a favorite moment from the video?
So like the Lush video, I shot and edited this video myself too. We filmed it at our storage unit in Raleigh and just went with a super DIY and gritty feeling for it. I shot all the scenes with me not in it and passed around the camera for shots of me singing. Shout out Ricky from Rapid Fire for pressing play on the song a million times haha.
Looking at the tracklist, the song titled "Always October" stuck out as an interesting title. What are some of the themes of that song?
So the name "Always October" is from the name of the coffee my wife drinks all the time. Always thought it sounded like a song title. The themes are me just struggling with seasonal depression, and how sometimes my dreams felt more real than real life in those moments. I call it "Dreamland" in the song, and just about meeting people in Dreamland because I don't feel alive when I'm awake when I'm in that headspace.
Do you have a favorite lyrical or musical moment from the EP?
Definitely the title track, No Room Left to Grow. I put a ton of myself into those lyrics and my good friend Brooke helped me sing it and make it a really special moment. "Where do I go from here? there's no room left to grow. What's the point of giving up, when failing is all you know."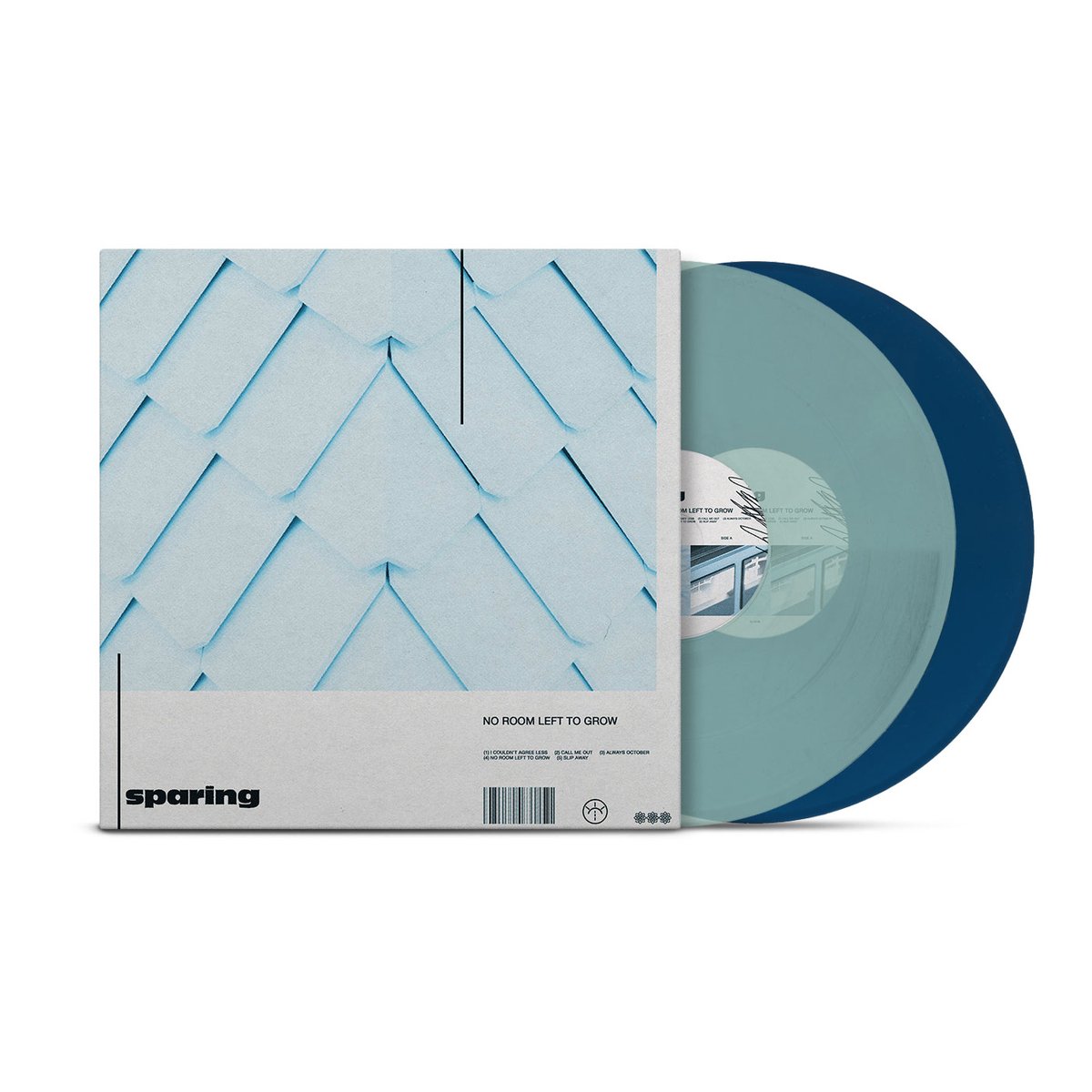 You're releasing vinyl and CDs for the new EP. Who designed the artwork and packaging for it? Do you have a vinyl variant that you're particularly excited about getting?
The art was designed by my friend Kamtin Mohager (Heavenward, The Chain Gang of 1974) we were going for a very early 2000s post hardcore feel for the art and he absolutely crushed it. It's one of those album arts that is super clean, but when you are digging in to the vinyl layout you're going to find a lot of hidden things and meanings. Really looking forward to the glacier colorway!
The cover image is interesting. Where did that picture come from and why did you feel like it fit with this new set of songs?
That was all Kam. Not sure where he got it from, and to my knowledge it's snowy house shingles. I think he was just going for a very symmetrical look and the icy aesthetic really clicked with the tracks.
I noticed the hype sticker on the CD says for fans of Senses Fail, Rufio, and Allister. What made you pick those three bands in particular for the hype sticker?
Those bands were what I was consuming tons of during the songwriting process, and what I feel like I pulled the most influence from. Senses Fail has the moodier riffs I love, Rufio the upbeat punk beats and lead guitar, and Allister just songs that get stuck in your head for days. I find myself pulling from that era of music the most and can't get enough of those bands still in 2022.
Thanks for taking the time to answer the questions. Do you have anything else that you would like to add?
Check out the new single now and all the preorder info here and be on the lookout for the second single dropping September 20th! Thanks again.
Follow Sparing:
Follow Sound In The Signals: