Honey Creek - Sound In The Signals Interview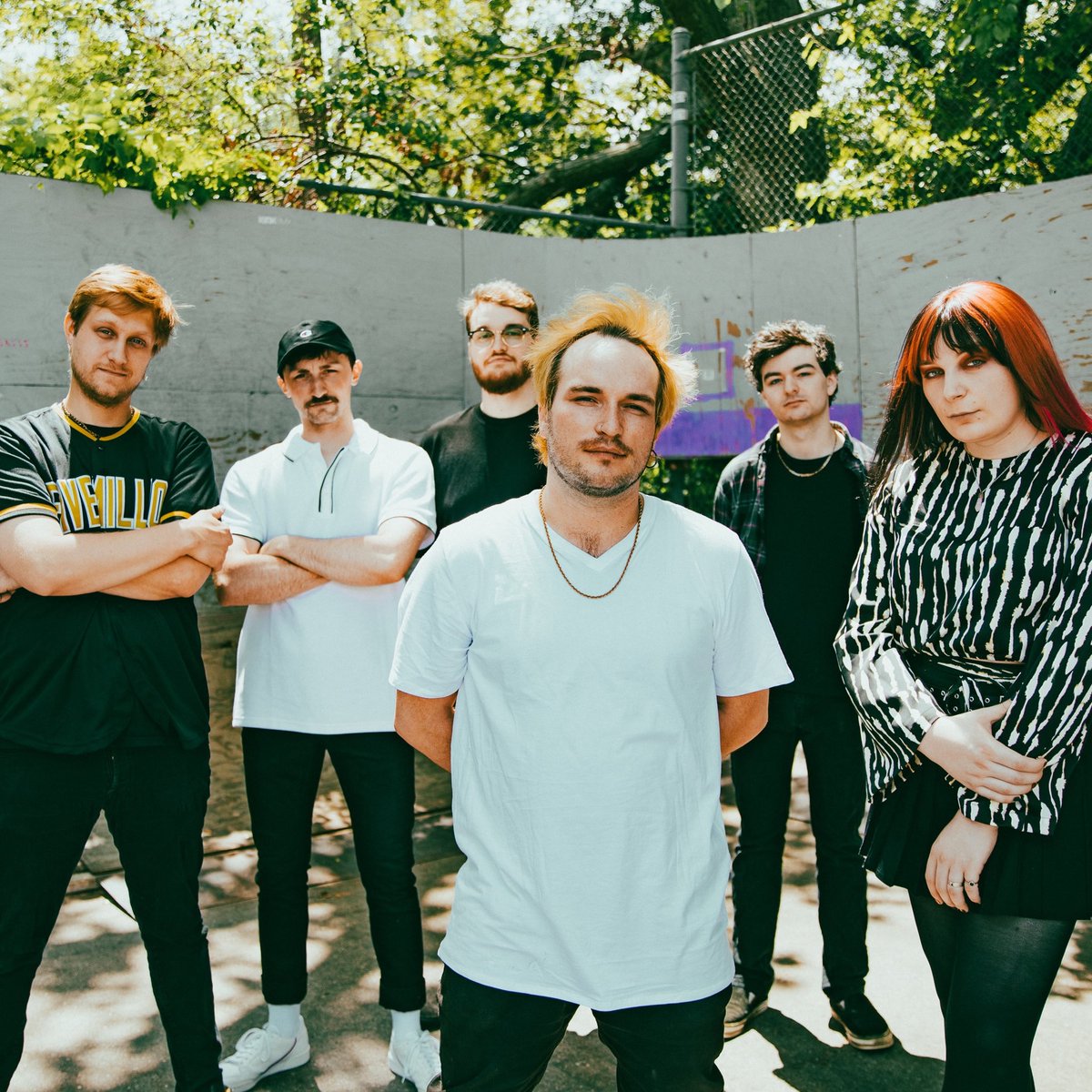 I recently had the opportunity to interview
Honey Creek
. We discussed their recent west coast tour, which songs are fan favorites at the live show, redefining their sound with upcoming song, "Burnt Bitter", when fans could potentially hear new music, and more. Check it out below.
First, thanks for the interview.
Of course! Thanks for hitting us up, excited to talk to you about what we've been up to!
You recently wrapped up a tour with Neverlyn, Crash Overcast, and Penny Bored. How did that tour go and do you have any memorable moments from it?
It was incredible! It was our first time on the west coast and we couldn't have asked for a better group of people to hit the road with. Our most memorable shows were definitely in Fullerton at Programme, and Kansas City at Farewell. We've been trying to head out west for a while and this tour really felt like a dream come true. Much love to everyone that came out and made these shows feel really special from start to finish.
Which song do you think is the biggest fan favorite from your live set? Why?
There is always a lot of energy for our newer singles ("Midwest Summer" and "Hear Me Now") and it feels incredible to have people singing those along with us. We also played a new track called "Burnt Bitter" off our upcoming project for the first time this tour, and it was great to finally start sharing a piece of what we've been working on!
I've seen some discussion about you being in the studio. Have you been working on a follow-up to 'A Whole Year In Transit'?
We've been hard at work in a few different directions, but we're excited to share that you'll be hearing something new from us before the year ends. What we've got cooking isn't a direct follow-up to AWYIT but involves a lot of new elements and experimentation, and each track we feel showcases a lot of growth from our recent singles.
What can we expect from the direction of the new songs? What's the same so far? Has your writing or process changed from your debut album?
For starters, with the singles we released in 2021 we added a lot of new sonic elements from more synth-heavy leads to split vocals between Chris and Ellee. We'll be expanding on those things, as well as we have a new voice in the mix with the recent addition of our guitarist Emeric. We're definitely starting on a long journey with our new projects and we can't wait to give our new releases everything we've got. We'll be pulling out all the stops.
Is there a timeframe for when we might hear new music and/or do you have a song that you're most excited for fans to hear?
As mentioned, something new will be out there by the end of the year. Without getting into too many specifics, the song we were playing on tour is called "Burnt Bitter" and it started out as us all jamming together and riffing off of each other in the basement. We have a really cool recording from a mic that we had set up in the corner of us messing around with the main riff for the first time. With these upcoming songs, it feels like we were really trying to redefine our sound to find something that fit all of our collective voices, and "Burnt Bitter" feels like a great track to lead off everything new that we've been working on.
The band has continued to build buzz following the release of 'A Whole Year In Transit'. Has the fan appreciation for that album surprised you at all?
Definitely, it was obviously a very turbulent time to release a record and when we had to cancel our 2020 tours it felt like maybe we'd made a mistake not being able to hit the road full force with the new tracks. That said, it was a giant leap in our skills as songwriters and feels like the start of the current era with Honey Creek. It feels like it's opened a lot of doors for us and got into the hands of a lot of people that really appreciated it.
What's coming up for you for the remainder of 2022?
We'll be heading out on one more tour that will be announced in the coming weeks, and then we'll be launching full swing into the release cycle of our new project. Stay tuned! <3
Thanks for taking the time to answer the questions. Do you have anything else that you would like to add?
Thanks so much for talking to us! D.O.G.D.
Follow Honey Creek:
Follow Sound In The Signals: