Camp Trash - Sound In The Signals Interview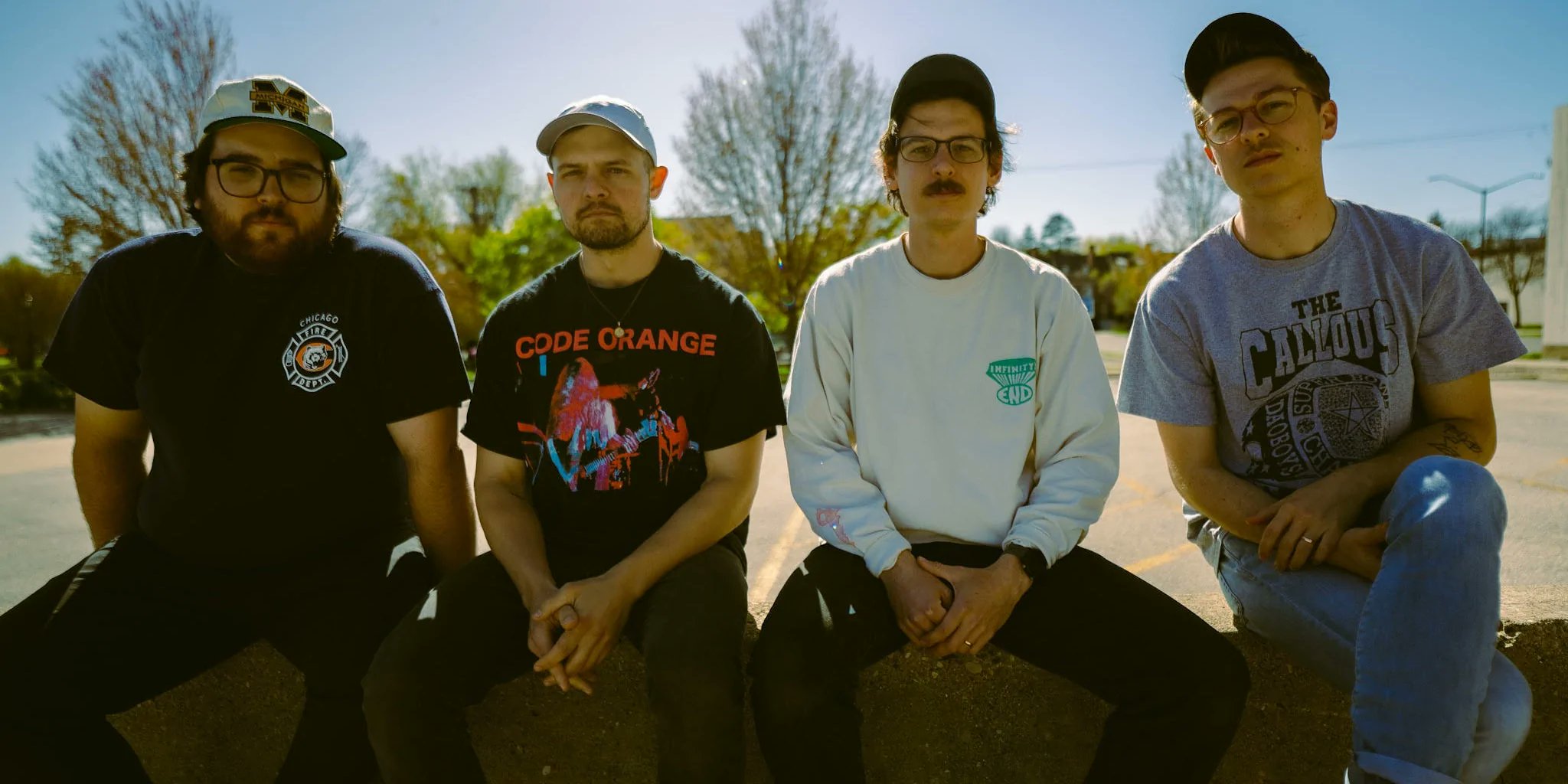 I recently had the opportunity to interview Bryan and Keegan of
Camp Trash
. We discussed the response they've been getting to new album, 'The Long Way, The Slow Way', the focus behind writing the new album, their favorite moments from recording it, their approach and inspiration to following up their EP, pressing the album on vinyl via Count Your Lucky Stars, touring during the pandemic, and more. Check it out below.
You recently released your new album 'The Long Way, The Slow Way'. Have you been pleased with the response so far?
B: It's been great. We really didn't know what to expect, or how people would connect with the record, but the response has been amazing. The idea that anyone is into it is exciting to us.
K: Oh, absolutely. It's beyond what we expected. It's really gratifying to finally have the album and be able to share it with people, and we're really grateful for all the kind things people have said about it.
I'll be honest, I think the album is fantastic. It has potential to become an emo/punk classic. Did you know the album was something special when you were writing these songs?
B: Thank you! I think for the most part we were just excited for the opportunity to write a full length. It's not something we've ever set out to do as a band, or even in individual projects we've worked on. Once we got the opportunity, we just wanted to be intentional with writing a record that we would be proud of. I'm grateful that people are connecting with the record, but it was more important to me that we wrote something cool for ourselves.
K: We like pop music and we write pop music, stuff we hope is easy and fun to sing along to. That's our focus, and I'm probably not the best judge of how special it is apart from that. I will say that when we finished the album, I was surprised and pleased by how well all the songs seemed to fit together. They were written at a bunch of different times and we worked really hard to sequence the album in a way that made sense and had an emotional through-line, and I am proud that it feels pretty cohesive.
What was your favorite moment from the studio when you were recording the album?
B
: We released our EP
Downtiming
while we were in the studio. That was an incredible experience to share with the rest of the band. We suddenly were a band with music out in the world that people actually liked. There was one particular moment when a radio station in Philadelphia played our song, and before the song played they gave a little intro about our band and segwayed into the song by saying: "It's Camp Trash.. And it's Bobby". We sat on the porch of the house we recorded at and listened in real time. It was a special moment for us. The energy and excitement of that moment really helped carry us through the rest of the LP recording process.
K: We recorded the LP with our dear friend Kyle Hoffer in Orlando, who is an excellent producer and engineer who we've recorded everything with so far. This was the first full length he did in his home studio, so we were all staying in an Air BnB around the corner and recording all day long. Camp Trash currently lives all over, so we wrote the record remotely by tracking demos and sending it around for everyone to add their parts. Two of us would get together here or there to play through the songs, but it wasn't until we got to the studio that all four of us were together playing the new songs. That was probably my favorite part of the recording process–that two days of preproduction we spent just in a room together playing through the album, trying new ideas and really getting a feel for how the songs felt fleshed out. A lot of writing was done in those first few days in the studio. One of the most fun times of my life.
The EP resonated with people and it really found an audience. Did you feel any writing pressure at all with the full length?
B: The luxury of releasing the EP was the lack of expectation. Nobody knew who we were or what we sounded like. We didn't exist as recorded musicians before that moment. I wouldn't say there was any added pressure, but I personally wanted to create something cool. I wanted to make something that we would love and feel proud of. We really only put pressure on ourselves to become better musicians and songwriters, but that's only because we love doing this and want to keep doing it.
K
: Some of the songs on the album predate the EP, so we naturally had some connective tissue between the EP and the LP. "
Mind Yr Own
" and "
Soft
" were both discussed as options for the EP. But apart from that—the year after releasing the EP was one of the most productive writing periods Bryan and I have ever had. "
Pursuit
," "
Poured Out
," and "
Let It Ride
" came really quickly. We were really jazzed to have music on a label for the first time and the positive response really pushed us forward. I think we felt less daunted and more inspired.
"Poured Out" is a favorite of mine from the album. Can you tell us more about writing and recording that song?
B: Yeah, so this was probably one of the first songs I wrote for the record. All the songs on Downtiming were songs that I had written in my early 20s. "Poured Out" was a song I wrote that felt more in line with where I wanted to be as a songwriter today. It's a song that is emotive, self-critical, and anxious, but where the narrator still finds compassion for themselves and is optimistic about where they're headed. I probably sent Keegan 30 versions that were all just slightly different versions of the same thing. There wasn't much of a structure, just a bunch of parts that felt compelling and interesting that needed to be sewn together in the right way. Keegan and our producer, Kyle Hoffer, helped a ton in making this song shine the way it does on the record.
K: Bryan had sent me several different versions of "Poured Out"; each one was a string of verses with the little tag "Man, I'm poured out." And I kept telling him, "It's a great song, but there's no chorus." So we fought about what constitutes a chorus for a long time, and then he told me I should finish the chorus melody with a guitar line–a kind of call-and-response between the vocals and the guitar. That idea sort of unlocked the rest of the song. All the lyrics in "Poured Out" are Bryan's, but the final version is a structure I built out of the various verses Bryan had written, trying to structure it in a way that best communicated the power of these acoustic demos he was sending me.
There's a Hold Steady song where Craig Finn says, "Do you want me to tell it like it's boy meets girl and the rest is history / Yeah, or do you want it like a murder mystery? / I'm gonna tell it like a comeback story / 'Cause when we left we were defeated and depressed / And when we arrived we were ripping high." I'm obsessed with this lyric. He tells it like a comeback story by just telling the story backwards! He begins with the ending and ends with the beginning, which is the only way he can end this story on a positive note.
I really wanted to emulate this in "Poured Out," this idea of forcing a hopeful story into hopeless circumstances by rewriting the narrative. The narrative end of the song is the bridge ("Car in the parking lot"), but that's also the lowest emotional point in the story. So to emphasize the narrator's attempts at resilience–to take the idea of rewriting your own story and make it literal–I moved the bridge to the middle of the song, after the first chorus, letting the more optimistic final verse and the big chorus be the final word on this particular story.
Count Your Lucky Stars did a great job with the rollout for the album and I think the vinyl turned out great. Do you have a favorite variant?
B: Keith is the best! He has been our biggest supporter. My two favorites are the lime/yellow sprite variant and bone variant. I just think they look so good packaged with the art and everything.
K: Keith fucking rocks and kicks ass. My favorite variant is the "Sprite" yellow/green variant.
You've been back out playing a lot of shows and it seems like touring for a lot of bands has been interesting with some great shows. On the other hand, there are still some lingering issues with the pandemic and canceled shows and/or bands having to drop off tours. Have you been enjoying being able to play live again? What has been some of the more challenging aspects of it?
B: It's definitely been a challenge. Our tour with Spanish Love Songs was cut in half because of covid and that was a tough pill to swallow at the time. We can only encourage people and bands to do their best to protect themselves and be thoughtful of those around them. We hope things get better and that shows don't feel like an unsafe experience for fans in the near future. As far as our enjoyment playing shows though, we really don't mind if the room is empty or full. We love playing our songs and are enthusiastic everytime we get the opportunity to.
K: The challenging aspect? We're living in a pandemic that will carry on forever because our government doesn't give two fucks and everybody feels like masking is simply too "inconvenient" to do consistently. Touring isn't going to be "safe" for a really long time. It's still worth doing in my opinion, it just requires a lot more vigilance and preparedness than before.
We love to play these songs live. We will play them anywhere, to anyone. On our tour with Spanish Love Songs, we played the biggest sold out show we've ever played before, as well as the smallest basement, and each show was a fucking blast. Our early high school bands were mostly excuses to play live with our friends–we just quickly wrote songs that seemed like they'd be fun to play live. We try to keep that enthusiasm. If it wasn't fun, it wouldn't be worth it.
Thanks for taking the time to answer the questions. Do you have anything else that you would like to add?
B: No! Thanks for having us.
K: We're just happy to be here.
Follow Camp Trash: