Raccoon City - Sound In The Signals Interview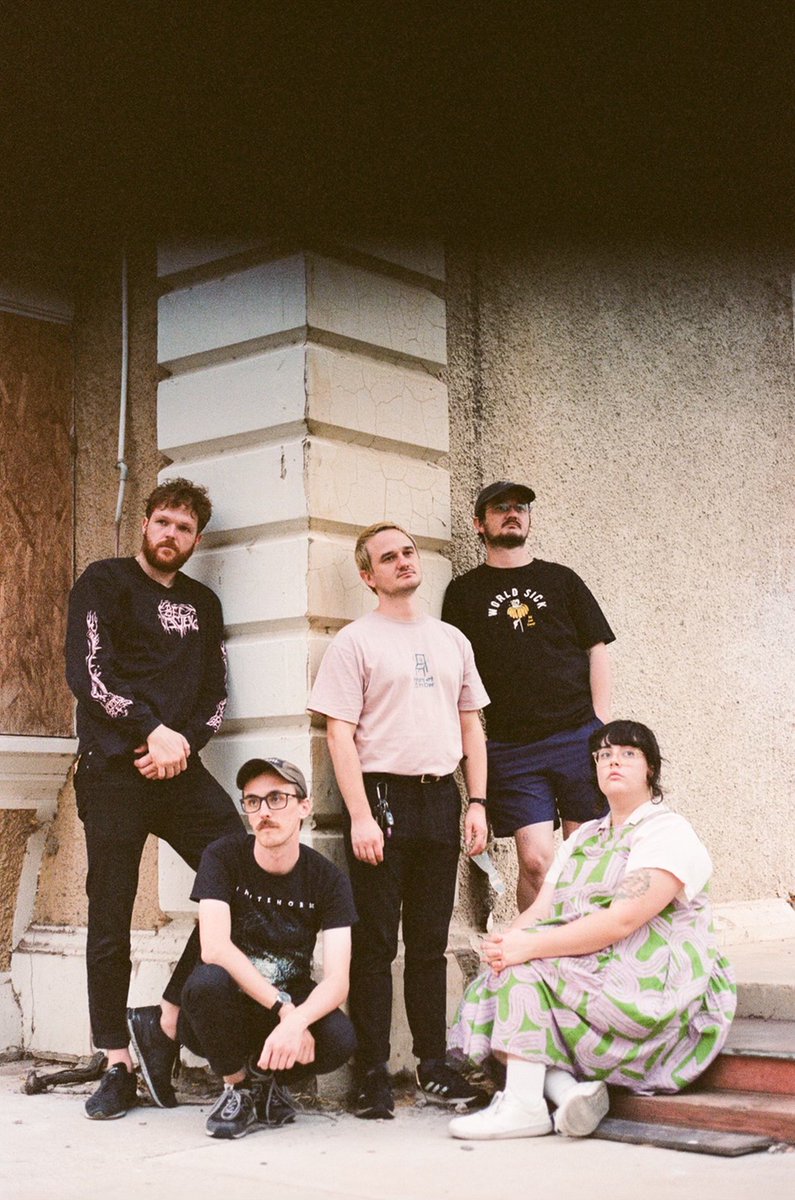 Elliot
I recently had the opportunity to interview Mitch of
Raccoon City
. We discussed the band being able to perform regularly again, the writing and recording process for their latest album, 'For Nobody, Nowhere', their thoughts looking back on it, the importance of having music pressed on vinyl, when they'll be working on new music, and more. Check it out below.
First, thanks for the interview.
Hey, no problems.
You've been playing a lot of shows lately. How's it been to be out and performing regularly?
Performing regularly is pretty cool, especially after such a long hiatus. It's so easy to get bogged down in the day-to-day of performing a lot of shows, because they are all a lot of work. But the pandemic has, as cheesy as it sounds, really highlighted that we have to make the most of every show. We've been playing to a lot of new faces as well, which has been special. It's kind of crazy how big a difference two years made in terms of demographic, but it's such a privilege to be able to play to new and old people alike, at all. We're just having fun with it, and we hope that we everyone else is too.
You released your latest album, 'For Nobody, Nowhere' in August 2021. What are your thoughts looking back at it now?
Looking back at the album, it's hard to put succinctly how it feels. I think for most of us, the overwhelming feeling is pride. The album represents a significant change of pace and direction. We took a lot of risks on the album in the context of the genre, but they all seemed to have payed off. One of the other main feelings that comes with looking back at that album is relief. It feels good to have it out, to have it well received. Aside from the music itself, writing can be a huge challenge for us, and the way that we came together on this album was pretty special. The album was surrounded by so much energy and enthusiasm in the band, and I think that comes through in the music.
What can you tell us about writing and recording it?
Writing it was a blast. Dylan basically sat down and pumped out 80% of the album's music in about ten weeks over the start of lockdown, and as soon as we were able to reconvene and start practicing in a room all together, it came together pretty rapidly. We brought so much of ourselves to this album, and worked together in a way that we haven't really managed to do before. We recorded it with our long time friend and unsung hero Jarred Nettle over about a week. That process was as fun and frivolous as ever. Jarrad brings a much needed change of perspective to our music - he's responsible for a lot of the intricacies and fine tunings that take the songs from good to great, so we're always grateful for that.
What do you think about the fan response to the vinyl release and how important is it to you or have music released on vinyl?
Having music on vinyl is pretty important, especially in hardcore and emo scenes. The fan response to the vinyl was pretty incredible, and we sold through our first run pretty quickly, which was very humbling - especially the special editions. It's also been really great reconnecting with the team at Dog Knights who have always been great to us and are always coming with great ideas for vinyl release.
Are you currently working on new music? If so, what can you tell us so far?
Yes, but not very quickly, thanks to all the shows. We are slowing down on those in the second half of the year though, and are more likely to kick into writing gear a bit more earnestly. I think the next batch seems like it's going to be a little darker, but its almost too soon to tell. Lyrically Levi has been writing some really angry, politically driven stuff. So get hyped for that.
What else is coming up for the band in 2022?
Who really knows what's coming next for us. We have so many plans be cancelled or fall through that we are now just taking it as it comes. Maybe we tour more, maybe we don't. What we do know is we are going to be writing some more music and trying to get to some places we haven't been for years.
Thanks for taking the time to answer the questions. Is there anything else that you'd like to add?
No problem. Nothing other than we hope to see a lot of people at our next show on July 23rd at the Unibar!!
Follow Raccoon City:
Follow Sound In The Signals: