Rare Bloom - Sound In The Signals Interview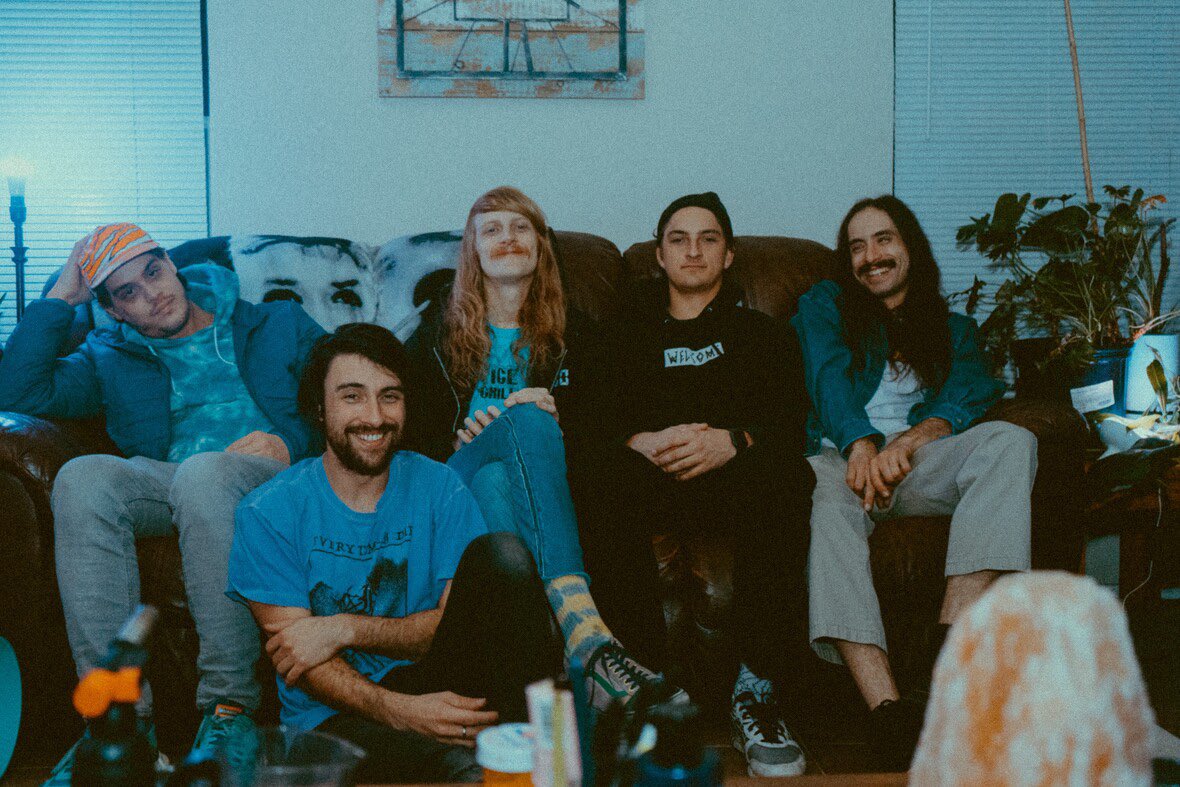 Dom Macias
I recently had the opportunity to interview Ethan Thayer of Rare Bloom. We discussed the writing and recording process for new song, "Montreal Screwjob", how it's an anthem for the underdog, how their latest EP serves as a call to others to believe they can make it, their musical evolution since their latest EP, being able to perform again and what makes a great show for a band, details for their upcoming album, and more. Check it out below.
You recently released a new song, "Montreal Screwjob". Can you tell us about the writing and recording process?
Yeah dude, it was a great process. We are actually back in the same studio with Luke Garrigus and Joey Ryan Hernandez at The Blackroom Recording Studio in Bastrop. It is secluded away from the city of Austin, and definitely comfortable to be yourself and in touch with the songs. Hell, they have like 5 dogs, a goat, chickens, and a big ass turtle that is almost as old as our guitarist Taylor. The process started with an Alan Jackson approach. Ya know, like, "Remember when, blah blah blah happened?" but for myself and homies during all this covid madness. It is still loads more relatable now especially with insane things happening all over the world. Can't wait to show y'all the new stuff!
You've said the song is "an anthem for the underdog". Tell us more about this and what you hope listeners take away from the song.
Pretty much, you can do it! If you are alone just know you aren't because there are so many other weirdos, freaks and geeks everywhere in this wacky world. You are beautiful no matter what! Also it's literally all about the process first, not the result. We want to show that diy can work by staying true and never stop working towards the end goal. We aren't searching for fame or to be rich off of playing music. We want to inspire the youth, and let them know you got this no matter what situation you get dealt with.
You released your EP, 'What Ya Want' in 2017. What are your thoughts looking back on the EP now?
WOOOOOF lol I think a couple of the songs are good. We play some of them during our set. We are going on a much louder and heavier approach. I do appreciate the EP because we wouldn't have the progression without it, but you know it is what it is.
MLB
is about an ex-girlfriend, now at the age of 31 I think it's petty and quite lame, but you grow with your music and I hope that person is doing well in life. I want to bring more positive intentions with our music. The older you get the less stuff you care about. Trying to care about the important stuff, ya know?! I am just looking forward to the future and working with my friends. It is not everyday you can travel the states and play music with your buddies.
I've read that it was inspired by your late father and "served as a call for everyone to believe they have the power to make it in the world". How do you think that message resonates after the last couple of years?
The song
They'll Never Bury Me
is about my pops. It's pretty heavy man, it was a text message that I sent to him that I turned into a song. Right before he passed he was supposed to retire and travel the states with my mom in a travel trailer. It really hits home and all I want is the best for her. My pug GG and my momma are my #1.
It will always resonate with my life because he's the dude that said on his deathbed that I didn't even realize he was on, he said, "Hey man you're gonna make it. You're gonna do what ya want". That is why the EP was titled What Ya Want because music will be my whole entire life. Either playing, working with bands, being surrounded by music, it will be what I do and all the other guys in the band for the rest of our lives. WE ARE LIFERS
You've been playing some shows including SXSW. How have these shows been so far? What makes a great show for the band?
SOUTH BY WAS NUTS DUDE.
It was such a great experience. We played with acts like Nominee, We Don't Ride Llamas, and Kosha Dills. I also work for bands, help out at a rad venue called The Mohawk here in town, and work for a backline company here in town, called Boss Radio. The highlights were driving High On Fire around and backline teching for them. I also worked for Mayhem, and Midnight at The Mohawk that was very brootal and super metal as fuck.
SXSW was great, what makes a great show for a band is the stage presence, proper LD, and a great FOH:///// we also use fender, kramer, ampeg, yamaha, roland, ernie ball, music man, peavey, and orange!
Currently waiting for our SJC endorsement =P
I've read you're working on a new album. What can you tell us about that so far? When can fans expect to hear more details and/or do you have an anticipated release time?
New stuff rocks MAN! The album is called Happy Medium. It has features from such bands as Dozertx and Keep Flying. It will be released next year, with singles coming out throughout the year!
Thanks for taking the time to answer the questions. Is there anything else that you'd like to add?
HELL YEAH. LISTEN TO DOZERTX, BURNING YEARS, NOMINEE, REBUILDER, ALSO SMOKE W**D EVERYDAY.
Thanks for taking the time to read this please go check out our new single Montreal Screwjob!!
Follow Rare Bloom:
Follow Sound In The Signals: