Heart Shaped Lakes - Sound In The Signals Interview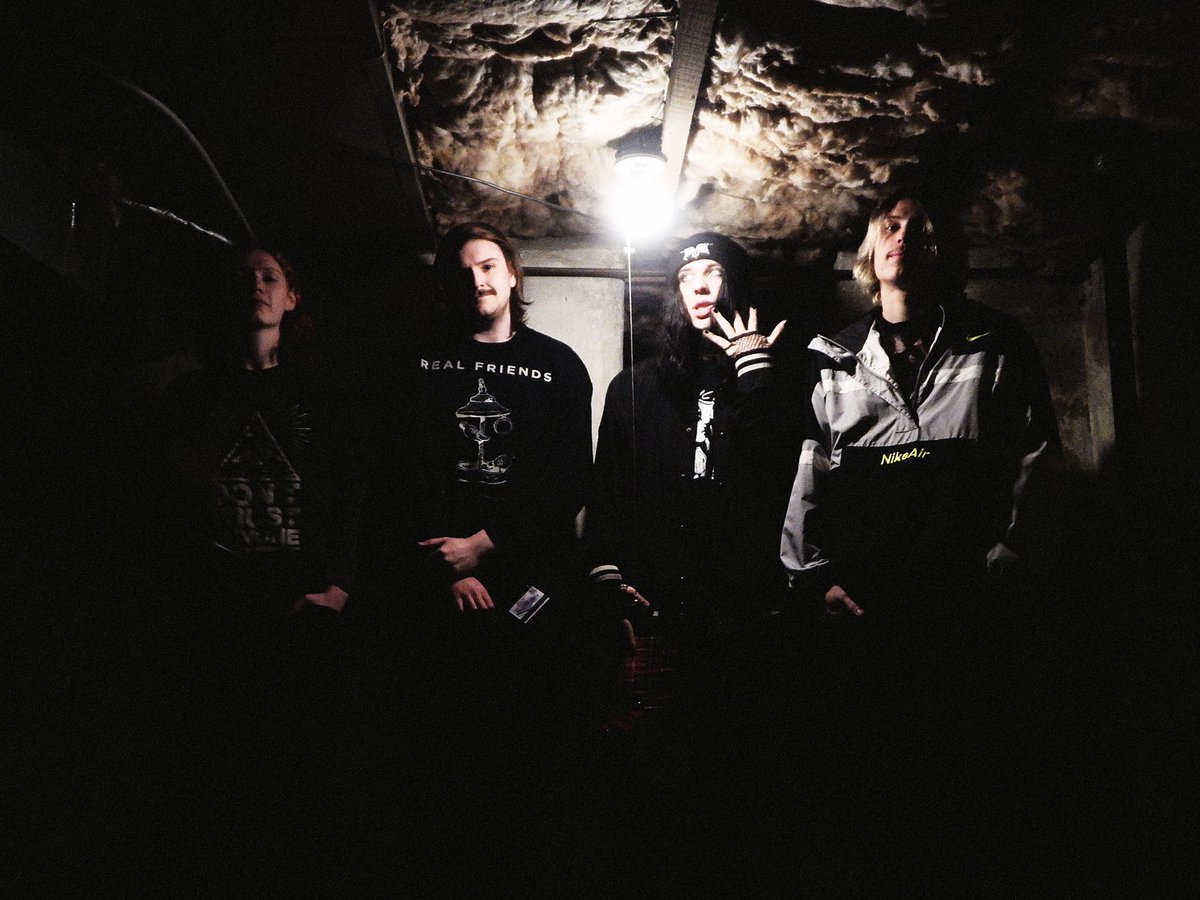 I recently had the opportunity to interview Heart Shaped Lakes. We discussed the band's new era, overcoming difficulties during recording upcoming double EP, 'Good Grief: A Violent Dream & The Scenic Route', the song the band is most excited for fans to hear, and more. Check it out below.
First, thanks for the interview.
Of course! It's always a pleasure.
You recently announced "new songs, new look, new logo, and new era" for the band. Tell us more about this new direction.
Over the last few months the mindset of this band has changed almost entirely, an almost entire lineup change will do that to a band I guess. We're trying to bring something different to the table this time around, a little darker, a little more pissed off, a little faster, but also still that reminiscent and emotional sound you know us for.
You're releasing double EP, 'Good Grief: A Violent Dream & The Scenic Route' on May 6th. What can you tell us about the writing and recording process?
The process for writing this double EP was plagued with difficulty from the very beginning. We started back in mid January with the song "The Sickest Things" which we originally planned to release as a stand alone single before the LP. That decision changed as I began to write more songs that I felt were worthy of more than just "let's wait and put this on another album in two years". The month of February was particularly hard, losing our drummer and having severe throat problems definitely didn't do anything to help the recording process. The rest of the band jumped ship at the beginning of March, it was then I knew that this new release really had to be something special. To put it briefly the writing and recording process was basically expelling everything I was feeling at maximum velocity.
You told us when we last spoke that the major influences on an upcoming album ranged from Poison to Motion City Soundtrack to Oasis to Lifetime to Pierce The Veil to Every Time I Die. Is that for this upcoming release? If so, tell us more about these influences and/or what direction you took with your sound.
That is not for this upcoming release! The last time we spoke, the idea of this double EP hadn't even been born yet. That album is still coming and will feature all the songs and influences that were mentioned last time, think of this double EP as a little detour before we really get down to business. Although I will say my influences got a little bit more pronounced on the heavier side for Good Grief. I was listening to a lot of Funeral For A Friend, Senses Fail, Finch, and of course one of my favorite bands in the entire world, Underoath.
Is there a song that you're most excited for fans to hear? Why?
Absolutely there is. The song "Going Down" is without a doubt the heaviest song we've ever done and it opens this release with a resounding FUCK. Don't play Good Grief around your parents or your children I guess. This song also brings back the screams, haven't had those on a record since the first GoldFlame album back in 2018!
You recently shared "Lucky Stars" and "Feel The Same". They were meant to be on your self-titled EP, but didn't make it. Can you tell us more about writing these songs?
These songs were written last April and June respectively, and to be honest I don't have a single clue why they didn't make the self-titled EP these songs positively spank rear. Both songs were kind of spur of the moment emotional outbursts. That's all I can remember from writing them. Last year was rough.
You've said you have plans to release more new music this year. What can you tell us about that so far?
Oh boy do we!! Golly gee oh my we are gonna put out the most hip shakin toe tappin rock n roll record of the last half century baby!!!! In all seriousness yes, there's no shortage of new HSL music. I wrote nearly 50 songs for this band in the last year and a half, we got shit cookin for real.
Thanks for taking the time to answer the questions. Is there anything else that you'd like to add?
I just wanna add a shoutout to all the doordashers who've delivered Subway to me at my girlfriend's house. Wouldn't be here without ya.