Heart Shaped Lakes - Sound In The Signals Interview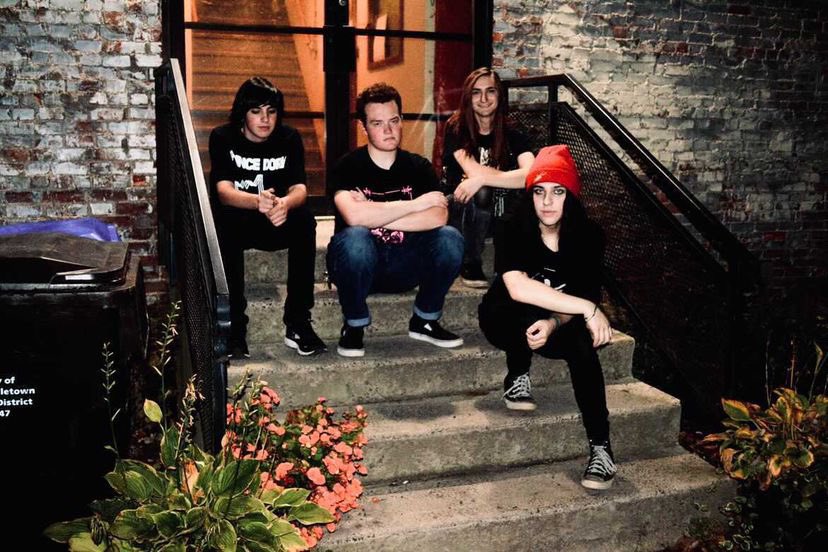 I recently had the opportunity to interview Heart Shaped Lakes. We discussed an early interest in music, how they formed the project, thoughts on their recent mixtape, details about their upcoming album, a song they are most excited for fans to hear from it, live shows, and more. Check it out below.
Can you tell me how you formed the project for those who may be unfamiliar? How did you initially become interested in music?
Well Heart Shaped Lakes is kind of a continuation of GoldFlame which I started in 2010 when I was in 4th grade, but after beginning to put together this lineup in early 2020 it became very evident that this needed to be a separate thing than what GoldFlame had been for the past decade. I came up with the name Heart Shaped Lakes a week before our album The Burnout Generation came out, and we fully decided on the name change later that year in November. After that it was just deciding when to make it official which ended up being in September. And as far as how I got into music, I heard Holiday by Green Day when I was 6 and that was it I was sold.
You released your mixtape in November 2021. What are your thoughts looking back on it now?
Honestly, it was just released to have something out that we could sell at shows that didn't have the GoldFlame name on it. That's why it has all the GoldFlame hits on it as well as a bunch of new demos. If I could go back and re-record all those new songs though I absolutely would, but it served its purpose and we're ready for what's next.
You have plans to release a new album in 2022. What can you tell me about it so far? How far along are you in the writing and recording process?
We're in the studio right now working on tracking guitars! Everything is written and even all the drums are done. We have a tracklist and we've had the album title since like a month after The Burnout Generation came out. Musically it's a little bit different from the first two GoldFlame records. It feels weird to say but there's a lot less emphasis on being "pop punk" and a lot more on just being cool rock songs with pop hooks, don't get me wrong though there's still pop punk songs on it. The major influences on this record range from Poison to Motion City Soundtrack to Oasis to Lifetime to Pierce The Veil to Every Time I Die. I'd say it's an interesting mix of sounds.
Do you have a song that you're most excited for people to hear? Why?
I'm definitely most excited for people to hear the song "Eagle Heights", which was written the day we started preproduction. It's the heaviest song on the record, and definitely the angriest, which is something the last album was missing. It'll definitely be a single so you'll hear it before you hear the full record. That one is gonna be super fun live too.
You've got some shows coming up as well. What can fans expect from the live show and set list?
The live shows are about to get a lot more interesting. We're putting a lot more effort into keeping things exciting and cutting out all the fluff and dead space. We're also putting a lot more effort into our stage presence and image too which I'm really excited about. Lots of red and black that's all I'll say. As for the setlist, expect less GoldFlame songs, none to be exact, and more new songs from our new record.
What song would you recommend someone check out who is unfamiliar with your band and why?
To someone who's never heard us I'd recommend either "Without You" or "We Run" out of the songs that we have out right now. "Without You" is the only song from the mixtape that's going on our record and was the first written for it, so I feel it represents it very well, and "We Run" is just a fun song about a relationship falling apart, what else can I say? Actually both songs are about the same relationship falling apart written like 8 months apart from each other I'm just now realizing it. 2021 was rough.
Thanks for answering the questions. Do you have anything else that you would like to add?
It's been a pleasure! I'd like to add that there's definitely going to be a self produced EP coming before the season's end. We wrote A LOT of songs over the last year and a half. HSL forever baby.
Follow Heart Shaped Lakes:
Follow Sound In The Signals: