Flying Raccoon Suit - Sound In The Signals Interview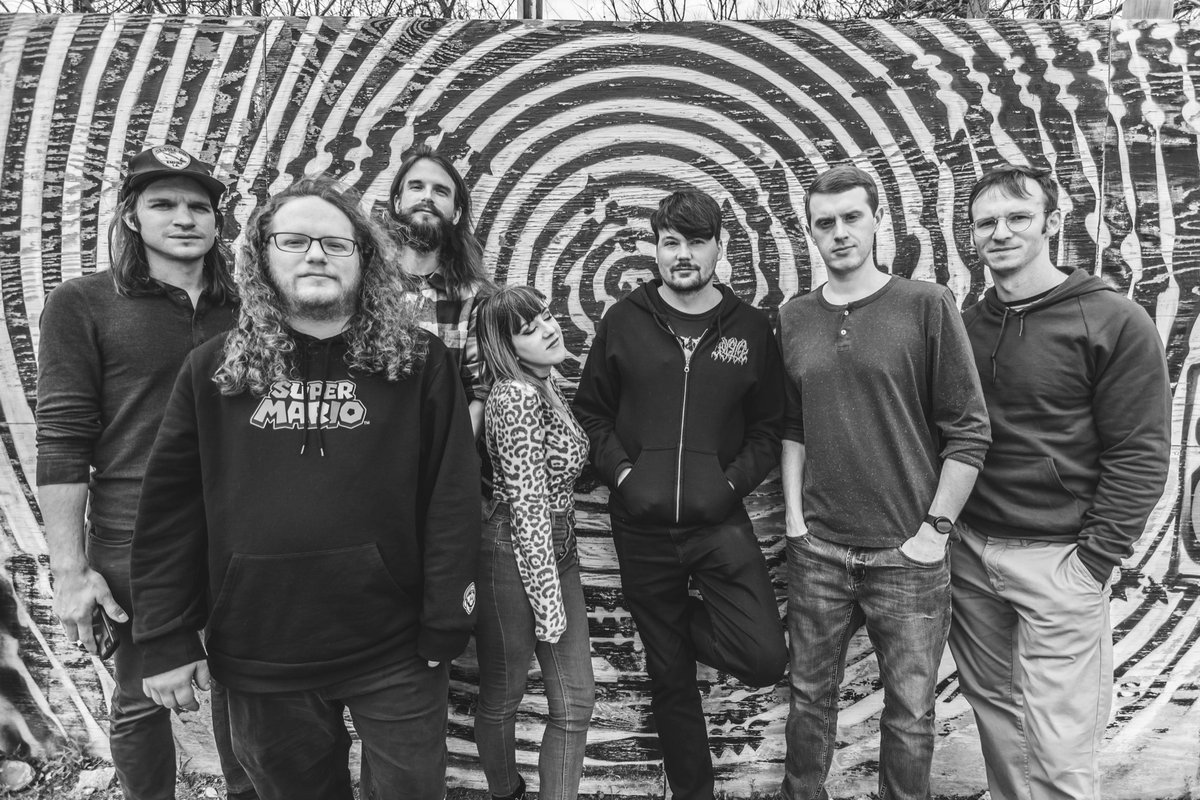 I recently had the opportunity to interview Jessica and Kerley of
Flying Raccoon Suit
. We discussed their reimagining of the songs on their new EP, 'Afterthought', what they feel like they accomplished with the EP, their cover of Joystick's "Worm Food", creating the artwork for the EP, their upcoming tour with Stuck Lucky, their upcoming performance on Megawave's 2-year Megawednesday Anniversary stream, the potential for new music, and more. Check it out below.
First, thanks for the interview.
Kerley: Totally! Thanks for having us!
Jessica: Thanks for letting us ramble about stuff!
You recently released your EP 'Afterthought'. Can you tell me about the process of reimagining these songs?
Kerley: We knew going into the Kickstarter campaign that we wanted to offer some form of stretch goal involving a new release. We tossed around ideas like maybe doing live versions of songs, covers, or releasing our quarantine sessions as part of an EP. We've performed livestream acoustic versions of some of these songs before for events like FEST at home during the pandemic, and we kind of ultimately decided to kind of bring in all these ideas into one hybrid thing. So, the direction for the production for each of these songs were to make acoustic versions that sounded very live. We purposely didn't double track many things like we normally would, to make it sound more like a live interpretation. A couple of these obviously didn't follow that formula and took a wildly different direction like Afterglow.
Jessica: It was originally going to be an all acoustic EP of old and new songs but when everyone started messing around with different instruments, they ended up being entirely different than we planned, and that's how nearly everything we record turns out. Very "on brand" for us, as the kids say.
This EP really showcases some different stylistic elements. What's one of your favorite musical accomplishments with this EP?
Jessica: I'm very proud that we found a way to incorporate synth-pop, banjo, a drum machine, and sousaphone in an approachable way without it being too whimsical. As a huge Mazzy Star fan, I feel like I channeled my inner Hope Sandoval with the vocals in the acoustic versions. My favorite accomplishment was making an electronic pop song. It's always been a dream of mine, haha.
Kerley: Haha… speaking of Afterglow…For that one, I was supposed to just lay a piano backing track for Jessica to sing over. It was originally going to be way more stripped down, but before our recording session I started messing with weird 80's synth sounds instead. Jessica kind of liked the vibe and told me to kind of run with it…so I did. One other thing I'm proud of with the release is a few of us got to stretch a little instrument-wise. It's the first time we finally got Andy to record sousaphone for something! I got to play bass for a song, as well as guitar on two tracks, and wrote my first organ solo haha. Our trumpet player Brandon reworked Toss and Turn into a beautiful acoustic arrangement. I love how the vocals turned out on that one too.
You covered Joystick's song "Worm Food" for the EP. Why did you decide to cover that song? Has Joystick heard it?
Jessica: When I first heard Worm Food, it really spoke to me both lyrically and instrumentally. It was wacky and all over the place and the lyrics were the most depressing words I've ever heard and it's just all around a genius song. Andrew and I messed around with an electric guitar and a drum machine and we turned it into a slow, haunting tune right there on the spot. Joystick heard that version on Facebook before we officially recorded it and it's one of my favorite things we've ever released. Also, fun fact: My cat's name is Worm and I sing this song to her when I feed her sometimes.
If Joystick were to cover one of your songs which one would you pick and why?
Jessica: This is such a difficult question to answer… they'd nail every one. I would love to hear their take on "Driftwood", "Everyone Else", or "Cocoon" from our 2016 album.
Kerley: That's an awesome question. I would love an extremely chaotic punk version of Red Herring please and thanks.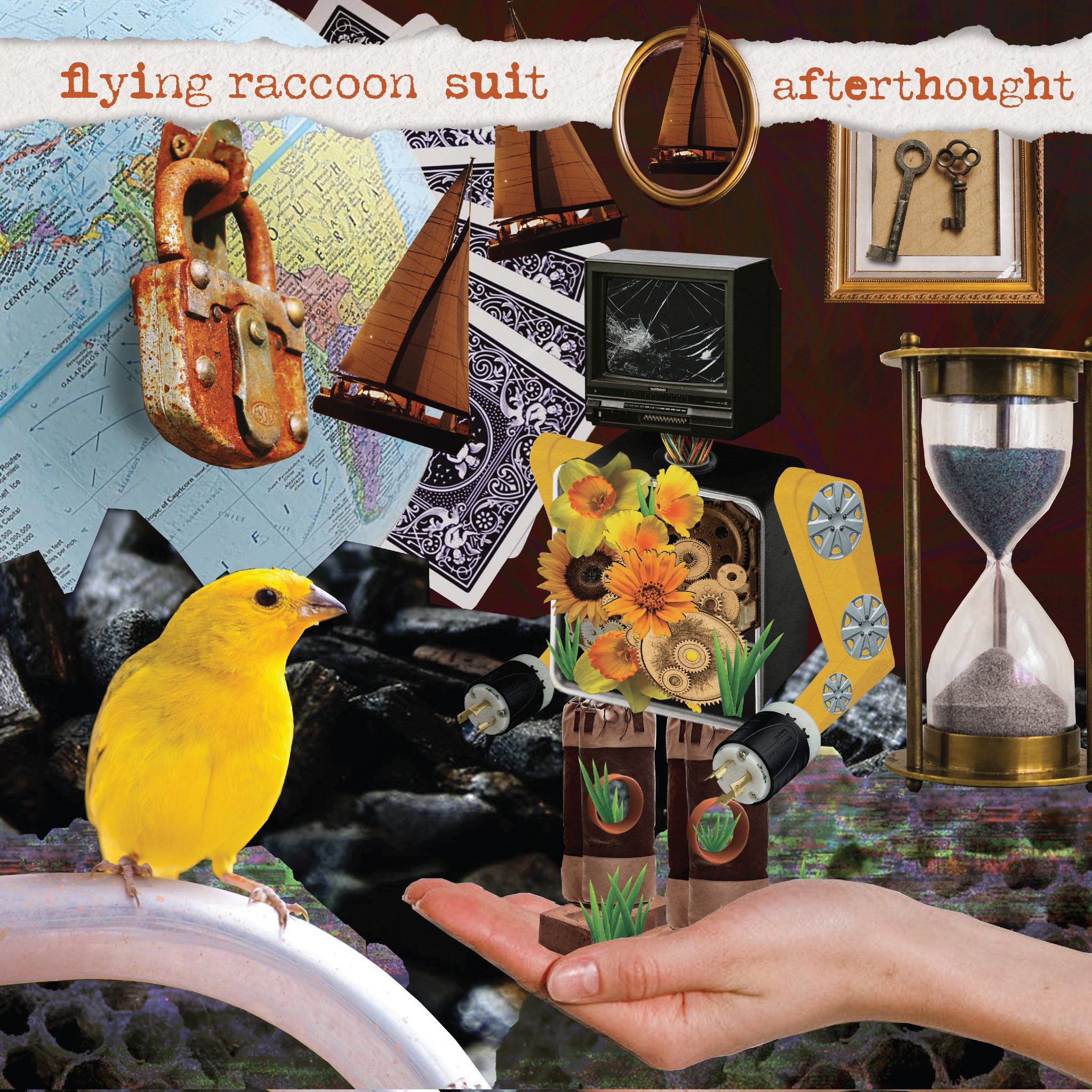 I really like the artwork for the EP. Can you tell me who came up with the concept for it and designed it? What's the meaning behind it?
Kerley: Yes! We love that one so much. We found this super dope artist Brianna Martinsen from Megawave's album art for Rainbow Heartache. Brianna worked on our newest tour flyer and a couple of other possible upcoming things too. For Afterthought, Brianna literally sat and listened to Afterglow and came up with this insane collage with all sorts of easter eggs from the original record's lyrics. So cool. All we gave them is "use Green Day's Insomniac as inspiration" and they fucking nailed it.
Jessica: Thanks, I'm super happy with how that turned out. It was designed by Brianna Martinsen, who also designed the album art for Megawave's "Raindbow Heartache" as Kerley mentioned. We fell in love with that art so now they design so many cool things for us. Andrew came up with the idea of a Green Day Insomniac-collage-type-thing but we did not expect for them to go the extra mile and create a collage of references to our lyrics. When I saw it I was like "Yep, this is the perfect vibe for this".
You're going on a Spring tour with Stuck Lucky. What can people expect from those upcoming shows? Will you be performing any of these reimagined versions?
Kerley: I don't see us playing these versions for our main typical shows, but we are super down to break them out for stripped down gigs where we might be doing acoustic stuff. OH! We're actually playing at least one of them for Megawave's anniversary stream coming up on April 6th.
Jessica: Well, we plan on playing a mix of old and new songs, mainly new, maybe a surprise cover or two. We're going to bring the energy to every city even though we (I) probably will be running on no sleep. We're just gonna be our goofy little nerdy selves flailing around on stage. Stuck Lucky brings so much energy too that I'm sure it'll rub off on us too. We will not be performing any of the reimagined versions on this tour, but we will be performing a couple of them on Megawave's 2-year Megawednesday anniversary stream on April 6th!
'Afterglow' has been such a huge album for your band. Have you been working on any songs for the next album or do you have any idea of what you might try to accomplish with it?
Kerley: Thank you first off, I'm still very humbled by the success we saw from the release. The imposter syndrome is stupid real. On our last run of shows, we've actually added two new songs to the setlist. One of them being Run Away that we released on Bad Time Record's "The Shape of Ska Punk to Come Volume II". The other one is even newer than that one. So, we definitely started writing and are making some good progress. It's a little hard to say when the next release will be, but as far as what I would want to accomplish…I just want to keep making super cool music with my best friends. That's what we did with Afterglow, and I learned a lot from producing and performing on that record. I'm looking forward to learning a lot more on this next one.
Jessica: We have been working on new material since finishing Afterglow, actually. We just want to create a musical journey for everyone to feel, understand, and experience more than just listen to. We like to tug on heartstrings a little but with some fun sprinkled in.
Thanks for taking the time to answer the questions. Do you have anything else that you would like to add?
Kerley: Just to say thank you again for having us. And thanks to any and all fans for making this past year the greatest of our lives as a band. I've said it a million times at this point, but going into the initial Kickstarter was scary, and we were just blown away by the love shown by the ska community. Much love!!!
Jessica: We can't wait to hit the road with Stuck Lucky and meet all the people who have supported us and made Afterglow something even more special to us. The friendships we've made because of this album are super important to us, and speaking of online friendships, catch us with our friends Megawave livestreaming on April 6th!
Follow Flying Raccoon Suit:
Follow Sound In The Signals: