Cliffdiver - Sound In The Signals Interview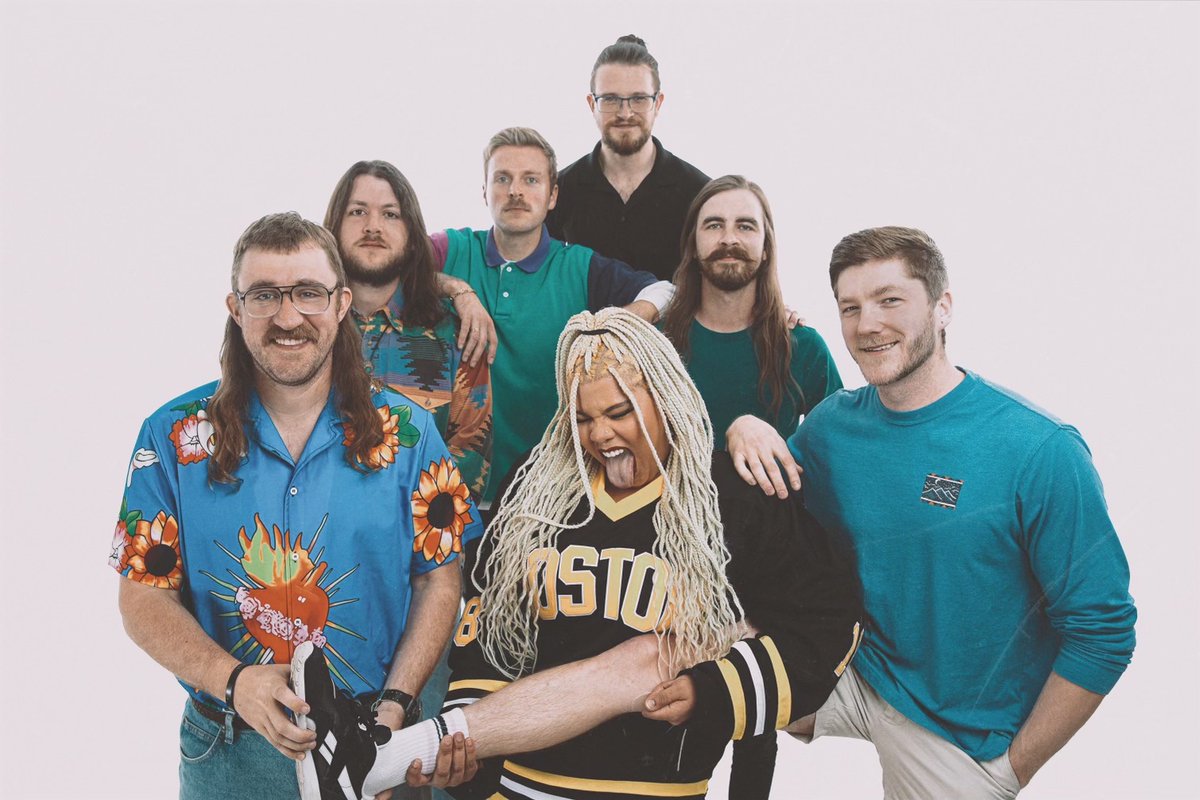 I recently had the opportunity to interview
Cliffdiver
. We discussed the writing and recording process for upcoming album, 'Exercise Your Demons', working with Seth Henderson and Will Yip, how new song "New Vegas Bomb" is "
reminiscent of 2000s pop punk but with a twist
", collaborating with Jer of Skatune Network, favorite lyrical and musical moments from the album, signing with SideOneDummy, upcoming shows, and more. Check it out below.
First, thanks for the interview.
Of course! We appreciate y'all taking the time to send these questions over.
Your new album 'Exercise Your Demons' comes out in May. Can you tell me about the writing and recording process for it?
We wrote it during the height of the pandemic (I know, cliche right?) — but because of that a lot of the album was written separately or in small groups. It was a cool experience and it really allowed us to hone in on the small details and all the individual parts that make up the songs. We've got 5 people who sing, lead guitars and saxophone melodies so it can be difficult sometimes to find ways to make everything work together and still be musical — this was a cool opportunity to really take our time and use pre-production to our advantage.
You worked with Seth Henderson and Will Yip on the album. What did they add to the process?
Seth is super easy to work with and is chock-full of great ideas, especially when it comes to vocal melodies/harmonies and guitar/bass parts. Will Yip is obviously a legend as well— he worked as the mastering engineer on the record. He really got everything evened out and made a point to make this album a bit punchier and harder hitting than our previous work.
What about Seth Henderson's production style appealed to you as a band?
We worked with Seth on our last EP 'At Your Own Risk' and he was such a pleasure to work with that we decided to come back for the full length. He has a super relaxed and calm demeanor, but also finds a way to get the best performance out of each band member. You never feel pressured or feel like you're at "work", but he's able to keep the pace moving along and always manages to capture the best possible take.
The new single "New Vegas Bomb" is fantastic. I think it captures some great pop/punk energy with emo and ska elements. Can you tell me about writing that song specifically?
I think it was one of the last songs written for the album and we realized that we really wanted something musically reminiscent of 2000s pop punk but with a twist (hence the ska bridge). A lot of our songs talk about partying followed by the deep realization that something's wrong (or no partying, just deep realizations), so we decided to write a song that was simply just about partying and having fun and that's all there is to it. It's just an energetic, summer-type song that kicks off the album on a light note and hopefully makes people want to get on their skateboard.
How did it work out for Skatune Network to be featured on the song?
A long time ago someone on Twitter said we should do a collab with Skatune Network and I could never really get it out of my head. It really made sense to us — we're a band that has a past in the ska scene (two members formerly of The Last Slice) and we've had elements of ska and reggae in our music before. We reached out to Jer with the track and they really dug it, so here we are. We couldn't be happier with the melodies they were able to come up with and we think it really elevated the track and gave it a kind of "shock factor".
Do you have a favorite lyrical or musical moment from the new album?
Lyrically, I really love the chorus of IKEA Strikes Back. We worked on that chorus for months and it never felt quite right or completed until literally the night before our last day of tracking — Briana was able to finish the lyric idea and paired it with this really catchy melody that I remember singing in my head all night. I love those big anthemic pop punk choruses and she really hit the nail on the head with that one. Musically, there's a lot of moments on the song Dick Van Yikes that I enjoy. That was the first song idea I worked on for the album and I was experimenting with a new tuning (DAEAC#E), so I got a little weird with some of the riffs and even threw in some panic chords and a wild breakdown at the end.
You signed with SideOneDummy for this new album. What made you want to sign with them and how has the experience been so far?
SideOneDummy is a label we've been familiar with for over 20 years now. They literally helped change my taste in music when I was 13 or 14 years old— putting out releases like Atticus: Dragging the Lake and the Warped Tour compilations. For over two decades they've put out music that's been instrumental in my growth as a musician with bands like MXPX, Gaslight Anthem, Title Fight, Jeff Rosenstock and many others — so obviously it was a dream come true to get to release my own music with them. They've been a pleasure to work with so far and were one of the few labels we talked with that truly understood the story we wanted to tell. We can't wait to see how the relationship grows and look forward to many more great memories with SideOne.
Thanks for taking the time to answer the questions. Do you have anything else that you would like to add?
Thank you! We have two new singles out that are streaming everywhere now and of course the full album will be available everywhere May 6th. You can visit SideOneDummy's website to preorder vinyl and other merch items. We also recently announced we'll be going on tour 5/27-6/18 with Carpool and Goalkeeper, heading up the east coast (playing New Found Glory's Sticks and Stones Fest in Worcester) and back through the midwest. All dates/ticket info are available on our website. We've got more big things to announce on the horizon so feel free to follow us on all social media platforms to keep up with future goings-on: @cliffdiverOK
And follow us on Spotify!
Follow Cliffdiver:
Follow Sound In The Signals: