Common Thread Records - Sound In The Signals Interview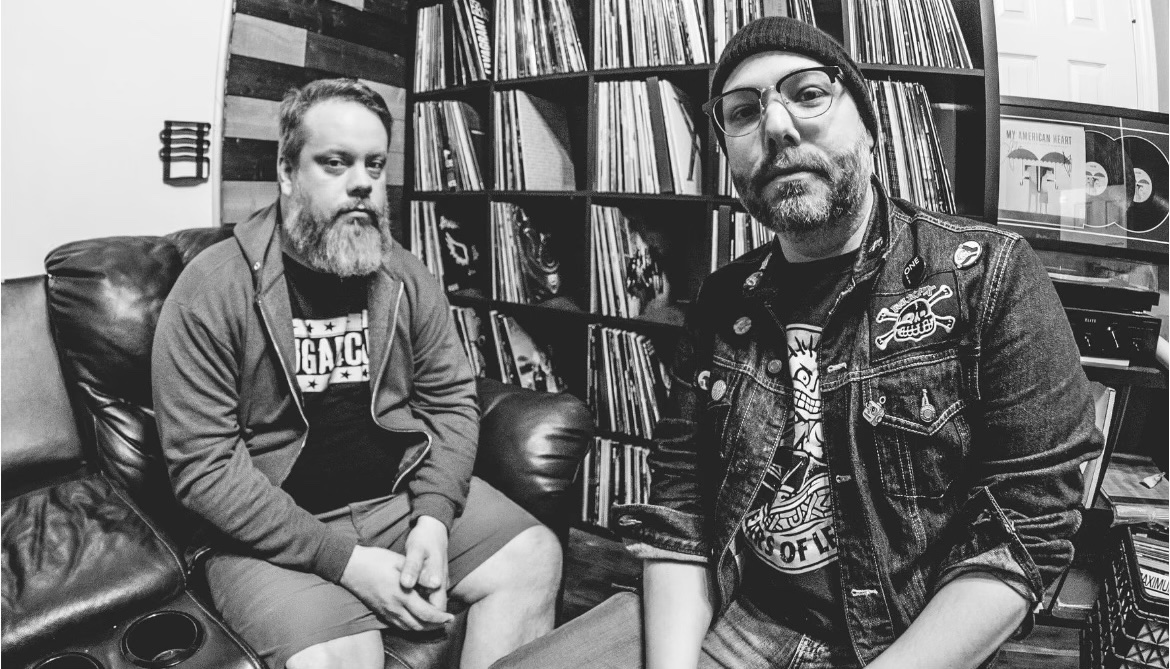 I recently had the opportunity to interview Steve and Chris from Common Thread Records. We discussed their inspiration for creating a record label, labels that influenced them, how liberating it is to dream big with the label and the hard work it takes to run it, pressing albums on vinyl, what they look for when selecting a band for the label, what's next for the label, and more. Check it out below.
First, thanks for the interview.
Thanks for taking the time to chat with us! We've been followers of you guys for awhile now!
Can you tell me how you started the label for anyone who is not familiar yet?
Steve - Well, we are huge fans of music and we always knew we could put our personalized stamp on the industry. We would talk about how we would do things differently if we were a label, and it finally came time to put our money where our mouth was.
Chris - I've wanted to release music for bands since I first heard about Epitaph, Fat Wreck and Drive Thru Records so it was not a matter of if, it was when that I started a record label. I'm stoked to be able to do it with one of my best friends!
Are there any labels that you looked up to or that have influenced the way you run your label?
Steve - We grew up being fans of Drive-Thru, Epitaph, Tooth & Nail, Vagrant and those type's of labels. Recently we've really been impressed with Near Mint records and what they are doing.
Chris - Same lol
What's your favorite thing about running a label? On the opposite end, what is the most difficult thing about it?
Our favorite thing about running a label is the fact that we can dream and no one can tell us "no." It is super liberating to be allowed to dream big. The down side is how long it takes to get anything done. Since we're running the label, everything is ultimately on our desk to push. So, prioritizing the most important projects, timelines, production times, all of that can get a bit overwhelming. But, you have to keep the end goal in mind. It's not enough to dream big, but you also have to work hard.
You released a pressing of My American Heart's 'Hiding Inside The Horrible Weather'. What about that album is special to you and were you surprised at how well it sold?
At the heart of it, we are music fans and vinyl collectors. We wanted this record on our shelves. Just being able to be part of that process was rewarding and special. We can pick that vinyl up and see our name along with all of the other legends who worked on that record is humbling. From that perspective, we're not really surprised how well it sold. If we love that record, obviously everyone else does, too! But, there's always some butterflies the night before the sale, because you never know how well something will be received.
How do you pick the albums or bands that you'd like to have on the label? What are you looking for when selecting potential candidates?
Steve - There needs to be a "wow" factor, whether is a nostalgic record or a new band. It needs to be something that we can contribute to. There are plenty of labels out there, so no band "needs" us. And, let's be honest, there's not a lot of money to be made in music. So, we need to know that the band is passionate, writing great music, and wants to partner with us. They provide the spark and we'll pour a little gasoline on it.
Chris - We want to work with people who believe in their art and work like we do. If I don't believe in the music, it's gonna be super hard for me to get behind pushing a release. It's just gonna feel disingenuous and I hate that.
What's a dream album that you'd like to press on vinyl?
Steve - So, we grew up on pop-punk, hardcore, and emo. So, really anything from that scene would be great. And, honestly, any project we get is an honor to work on. But, beyond that, I'd love to do something like Brother Ali or Nickel Creek. Just something outside of our bread and butter.
Chris - I have a list of my "want to press" records and I've got a few on top that would blow me away if we were able to work on them at some point, but that list is top secret classified info.
What's coming up for the label in 2022? Can you tell me about some of the plans you have in the works?
We actually have more going on in 2022 than we can proceed with. It will most certainly spill over into 2023, which is a good problem to have. We'll be working on pressing vinyl for new and older acts, plus some new releases which probably are not on people's radar yet, but will definitely be after this year.
Thanks for taking the time to answer the questions. Do you have anything else that you would like to add?
Steve- If there's a project you'd like us to work on, hit us up on the socials. And, remember, you are your own worst critic. Don't limit your own success. There's greatness in you. I see it, even if you don't.
Chris - I want somebody to pick up a record from CTR and blow their mind the same way I did as a teenager with Drive Thru and Fat Wreck. I want to create a culture within our scene of just honest, talented and hardworking bands. DFW has a lot to offer for sure and I can't wait to be apart of it. Also, I want to thank Chris Ventura and Steve for doing this with me. I couldn't have picked a better team to work these releases with.
Follow Common Thread Records:
Follow Sound In The Signals: