Checkmate - Sound In The Signals Interview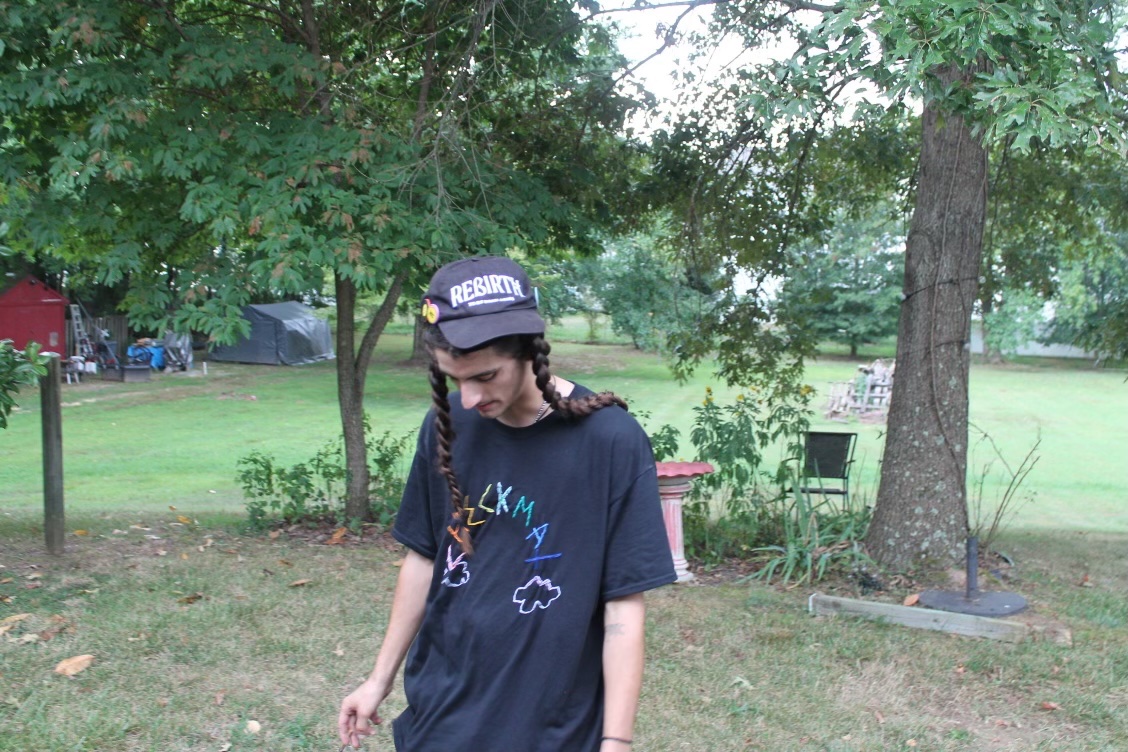 I recently had the opportunity to interview Checkmate. We discussed how the project started with acoustic songs recorded on a phone, thoughts about latest EP, 'Magnolia', songwriting, filming a Cemetery Tapes Session, plans for upcoming shows, and more. Check it out below.
First, thanks for the interview.
Thank you for reaching out ! I love talking about our music. (:
Can you tell me how you formed the project for those who may be unfamiliar? How did you initially become interested in music?
Checkmate started as a solo project in high school. I was recording and releasing music on SoundCloud and some people started to catch on. Specifically an acoustic EP called "How To Bury Your Past" that I recorded entirely on my phone. My friends liked it and we just decided start making music as a full band (3 piece). It sounded better. We became a four piece after playing a lot of shows and meeting people. We all realized what we could really sound like.
You released 'Magnolia' last year. Have you been pleased with the fan reaction it received so far? What are your thoughts on it now that it's been out for a while?
Magnolia has been received almost exactly how I expected people to receive it. It feels good when that happens. We owe a lot of that to We're Trying Records. Jordan's a great person to work with. We met a lot of good people through We're Trying. Magnolia matters almost exclusively to the people it needs to and I love that. It's not for everyone. I think some people might even be annoyed by its presence lol.
"Stupid" is a favorite song of mine from that release. Can you tell me about writing that song specifically?
Wow yes, "Stupid" is the probably the song that means the most to me on that album. I wrote "Stupid "the night before a solo show I had the next day in Fredericksburg. At that time I was falling out with someone I loved very much. I think I wrote it just because I knew they would be there. That song will always mean so much to me. I put out a demo version of it on SoundCloud awhile ago, we thought it'd sound better with drums so it was perfect for the album. I think it's a nice little shift of energy.
I really like the Cemetery Tapes Session that you recorded. What was it like filming that and how was the experience?
Filming that was so much fun! That's probably the best session Checkmate has ever recorded. Connor is the best. None of us ever really go Philadelphia so it was cool to be able to get away with friends for a couple days. A lot of my favorite artists have done Cemetery Tapes sessions, it's always been a goal of mine for a long time now to get Checkmate on there. It felt really good to find out everyone was available for it. Especially Max, I'm really glad we got to get footage of "Color Breathing (ft. Heads)". I don't know if we'll ever get that opportunity again. We just went to a skatepark in Philadelphia all morning then drove 20 minutes to New Jersey for the session it was a really nice day.
You have some shows coming up. What can fans expect in terms of the set list? Do you have any surprises planned?
Ahaaaa yes. The band is going through some changes right now so I'm doing a run of some solo shows as billy beitz in the meantime. Gonna be playing a couple songs off "Magnolia", some covers and some originals I've put out recently under that name. The first show is at Epicure Cafe in Fairfax, VA on the 18th… no surprises that I know of so far.
Thanks for taking the time to answer the questions. Do you have anything else that you would like to add?
Thank you so much for letting us do this. To anyone who's reading this : please please please just listen to "Magnolia". That is all. LP2 is on the way.
Follow Checkmate:
Follow Sound In The Signals: