Danny Goo - Sound In The Signals Interview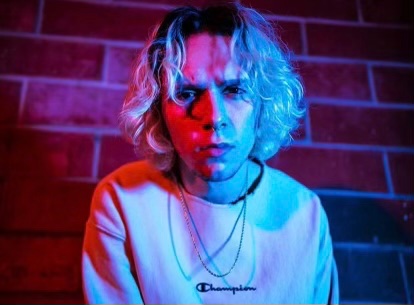 I recently had the opportunity to interview
Danny Goo
. We discussed the writing and recording process for new song, "Had To Let You Go", collaborating with Lil Lotus, Kevin Thrasher, and JoJo Centineo, favorite lyrics from the song, his influences and approach to creating music, and more. Check it out below.
First, thanks for the interview.
Thanks so much for having me! ❤️
You recently released your new song, "Had To Let You Go". Can you tell me about the writing and recording process for the song?
My producer JoJo Centineo and I had set aside time to write songs for my 2nd studio EP for a couple weeks, and Had to Let You Go was the last one we had written. It came out super good at first, but we knew we needed some extra help on it, we invited Lotus and Kevin Thrasher over and they helped us finish writing the song. Soon enough it became one of our most powerful songs and we just had to put it out as soon as possible! It's the best song we've put out so far.
What did Lil Lotus, Kevin Thrasher, and JoJo Centineo bring to the writing process for this song?
Kevin brought his production and guitar skills to the table while Lotus brought his melody and lyrical ideas. All 4 of us together were able to make this song one hell of a banger!
Do you have a favorite lyrical or musical moment from the song?
The lyric "Maybe this is what they mean by live and learn" is one of my favorite lines, because this song is about losing someone you loved so much but having to move on. I could relate it to a lot of my past relationships, and how I had to move on and get better after they were no longer around for me. Life to me is about learning lessons and being the best person I can be, this song really captures that emotion.
Your music incorporates a lot of different elements and genres. Who and what are some of your biggest influences and how do they influence your approach to creating music?
I've always been into all sorts of music but some of my biggest influences growing up have been All American Rejects, A Day To Remember, and Beartooth. My modern day influences would be LANY, Justin Bieber, and even my good friend Lotus.
I try to capture my own sound while also looking back at my favorite artist and seeing what they have done in their careers as well, it really helps me out. 😁
What's coming up for you next? Is there any chance that we'll hear more new music, maybe an album, or an EP anytime soon?
My 2nd Studio EP will be coming out in 2022 via Atoned Music, so be on the lookout!! 👀
Thanks for taking the time to answer the questions. Do you have anything else that you would like to add?
Keep being positive and follow your dreams no matter how hard it gets. We only got one life and we need to use it to the best of our abilities. 🙏🏻
Follow Danny Goo:
Follow Sound In The Signals: