Fight Back Mountain - Sound In The Signals Interview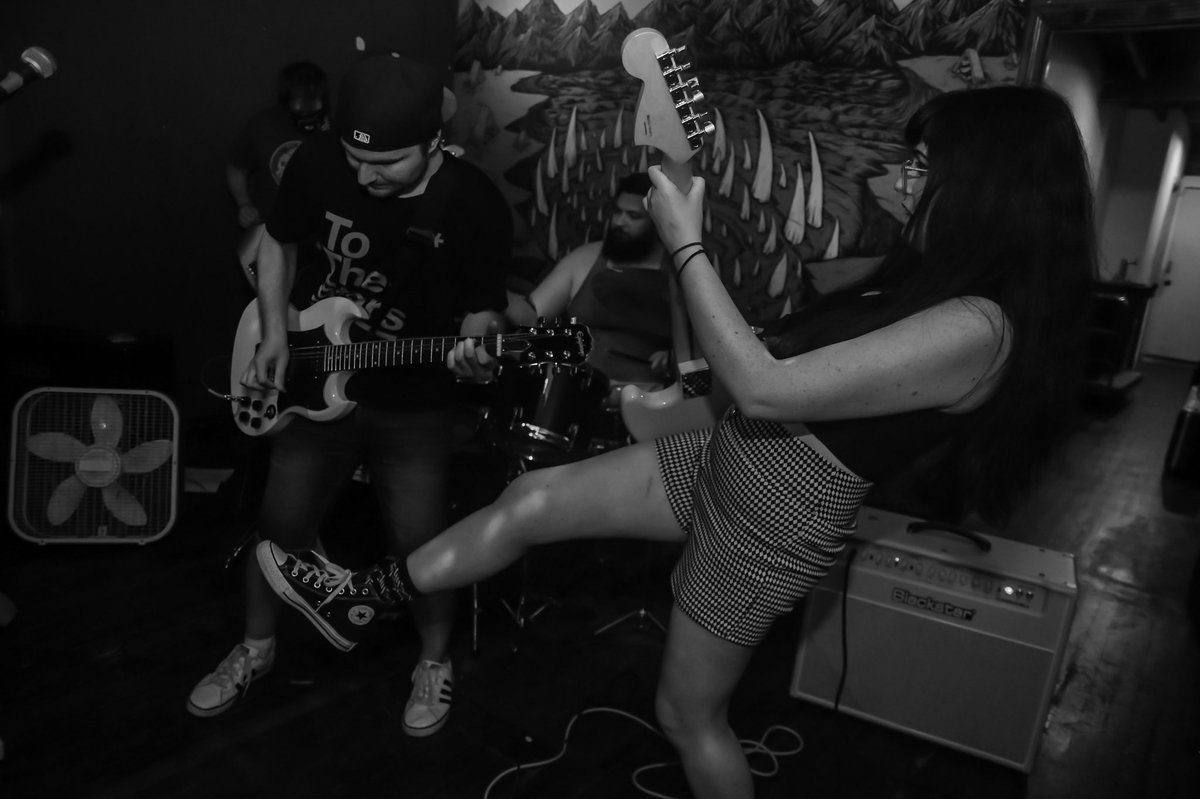 I recently had the opportunity to interview Adrian Barnello of Fight Back Mountain. We discussed how they formed the band, writing and recording new album, 'Lavender Sky', a favorite moment from recording the title track, releasing the album on vinyl, upcoming shows, how to help independent and touring artists, and more. Check it out below.
Can you tell me how you got together and formed the band for those who may be unfamiliar?
Fight Back Mountain formed after my previous band, The Mondales, broke up. I was very busy with law school and didn't have time to write my own material. Anjelica started writing songs and eventually showed them to me. I realized that the lyrics she was writing were better than the ones I did for The Mondales, so I quickly started writing music to fit them. Then we teamed up with the drummer from The Mondales, Devin, and eventually a bassist named Andy.
You recently released your album, 'Lavender Sky'. Have you been pleased with the response it's gotten so far?
We've been very pleased with the reception the album has received so far. We put a lot of work into it, so it's really cool to see that paying off.
What was the writing and recording like for the album?
For this album, we took a different approach from our first release, "Times Beach." For the first one, we recorded everything live, mostly because it was cheaper. For "Lavender Sky" we decided to put some more money into it and recorded everything track by track to a metronome, which has greatly increased the quality of the recordings. As for the writing process, usually Anjelica starts with some lyrics, and then I write music to those lyrics. Sometimes the songs get kicked around for a few weeks before I ultimately show them to the band, and we iron them out.
What's a favorite story or memory from recording the album?
My favorite memory from recording the album is when we were recording the first half, right before COVID hit in March of 2020. We were there with the producer, Don Brazell, and I was playing the guitar solo to the title track, "Lavender Sky." Something was missing. We were pondering it, and then Don said "Maybe go like," and proceeded to make a guitar solo noise with his mouth. I then emulated that riff he did and it actually made it onto the track, and to this day, is probably my favorite part of that whole song.
You released a vinyl pressing for the album. Can you tell me about the packaging and how you chose the variant?
Anjelica designed the packaging, and usually designs all of our merch and posters as well. We like to have a consistent "look" to our band, and it works since Anjelica is a graphic artist by trade anyway. We chose to press the album on purple vinyl because it matched the cover art that Anjelica made.
What's next for the remainder of the year?
We are playing a show on November 8th with Arms Aloft and the Slow Death, and then playing a show in early December with The Queers. Other than that, just trying to sell as many albums as possible.
Thanks for taking the time to answer the questions. Do you have anything else that would like to add?
The only other thing I'd like to add is that one album sale ($20) is roughly equivalent to 5000 streams, or more, when it comes to compensation. Whether it's our album or someone else's, if you like someone's music you should buy a vinyl or a CD from them. It really helps independent and touring artists out, a lot. And we appreciate it more than you know!
Follow Fight Back Mountain:
Follow Sound In The Signals: