Rarin - Sound In The Signals Interview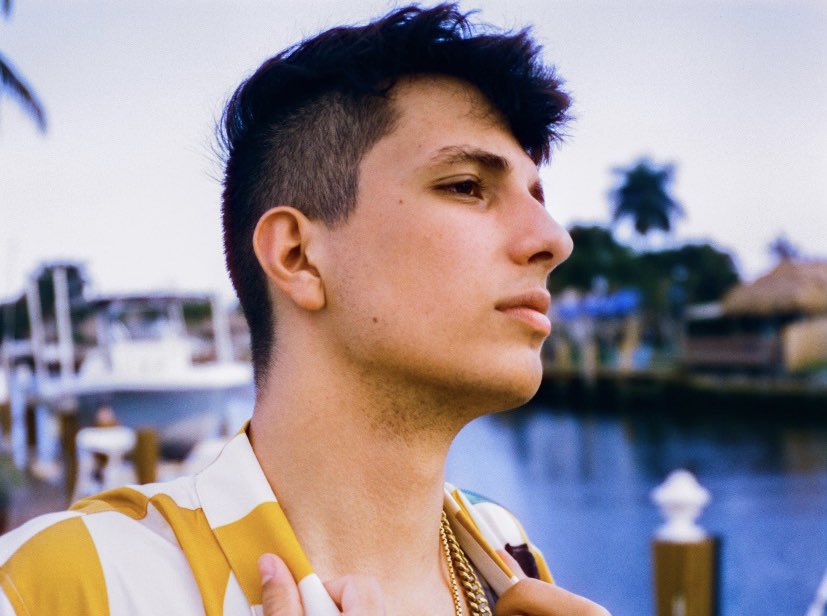 Marcello Peschiera
I recently had the opportunity to interview Rarin. We discussed his early interest in music, his new mixtape, 'Toxic Ends' and the song he relates to most, letting go of negative thoughts that hold someone back, and more. Check it out below.
First, thanks for the interview. Can you tell us more about how you initially became interested in music and started making your own music for those who may be unfamiliar?
Throughout my childhood I've always enjoyed creating. Whether it be videos, art, or music, I really enjoyed the process of making something into a final product. Music has always been a part of my life and, personally, I really like experimenting and picking up new hobbies and passions. I never expected to become a successful recording artist as all of this started off as a hobby. Regardless, I am very happy with where I am now, and I look forward to what the future holds.
Your new mixtape, 'Toxic Ends' came out recently. How do you feel about the reaction so far? What's it like finally having it out for people to hear?
It's honestly really satisfying to finally have released Toxic Ends. When I started out making music, one of my most important goals was to release a body of work and, having done that, I'm really happy.
Do you have a favorite song from the mixtape? Why?
My favorite song on the album is "Skipping Stones," mainly because it's completely different to any of the other tracks on the project and it's the song I definitely relate to the most. It always sets me in a good mood.
The mixtape centers around letting go of negative thoughts that hold you back. What inspired you to take that approach lyrically? What advice would you give someone who struggles with this?
I don't think anything specifically inspired me to lyrically convey the message of the album. Naturally, all my music speaks on my past experiences and emotions. For someone that is going through hard times or a toxic relationship, I would suggest first try to isolate yourself to give yourself some space. You need a clear mind to think and assess what you need to do in tense situations. I also think getting out of situations like this has a lot to do with knowing your self-worth. It's not easy but at some point, you need to say to yourself "I deserve better than this" and cut off the negative people from your life.
Thanks for taking the time to answer the questions. Do you have anything else that you would like to add?
Thank you for taking the time to interview me! To my fans, you guys know that I love y'all and expect new music soon! I can't wait to show everyone what I've been working on.
Follow Rarin:
Follow Sound In The Signals: