LURK - Sound In The Signals Interview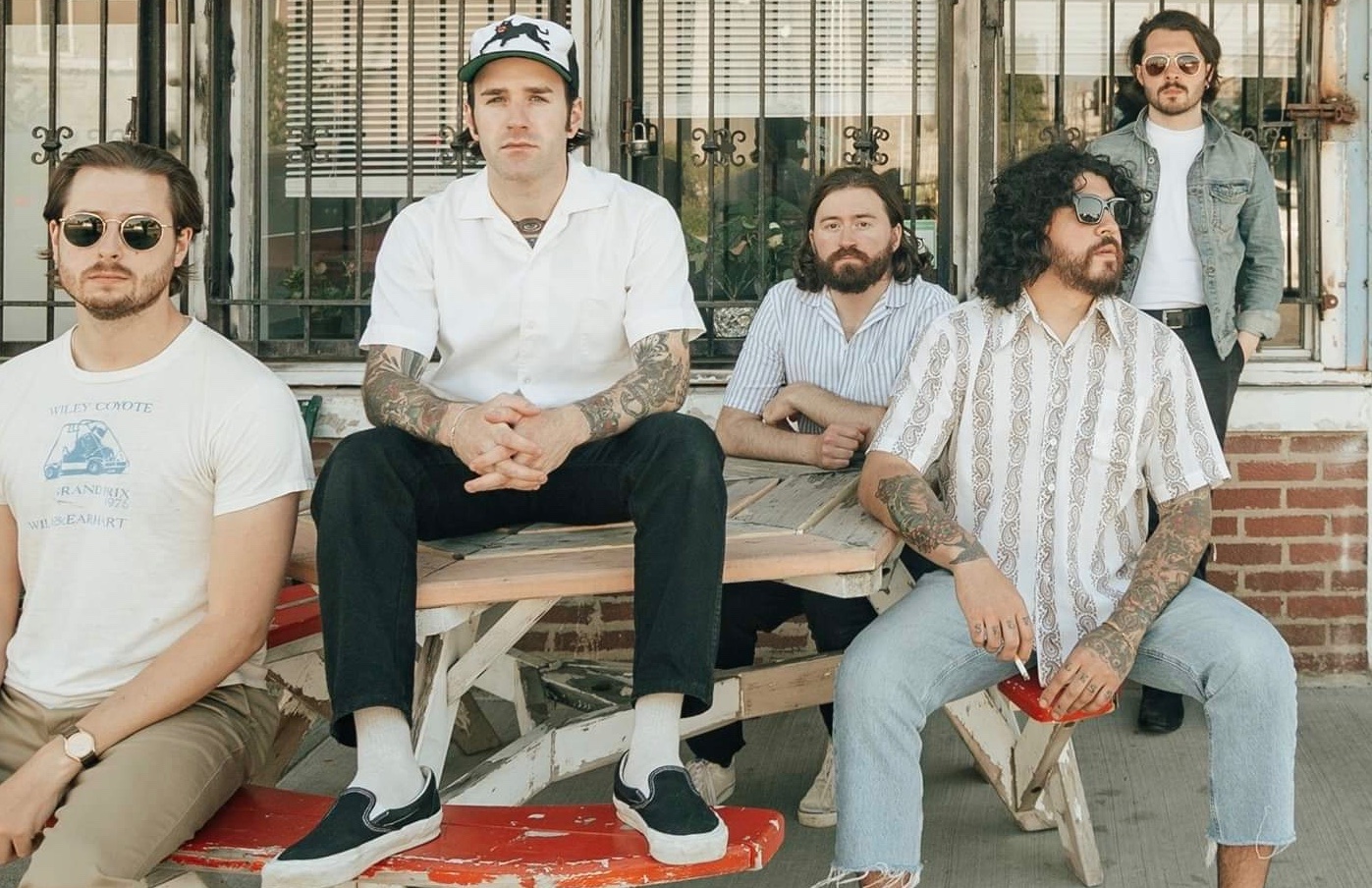 I recently had the opportunity to interview LURK. We discussed the unique writing and recording process for upcoming album, 'Around The Sun', their focus and approach to songwriting, filming the video for "Crack A Smile", vinyl and artwork designs, working with Pure Noise Records, and more. Check it out below.
First, thanks for the interview.
Thank you!
Your new album, 'Around The Sun' comes out September 17th. What was the writing and recording process like for the album?
The songs were all written in late 2019 and early 2020. We had a tour in January and February of 2020 and then we were set to record here in Chicago at Bricktop Recording in March. As we all know, some shit went down in March. The week we started recording everything shut down and everyone was holed inside. In a weird way it made the process special. We were all sheltered inside together and had nowhere to go and nothing to do but focus on the record. The world knew LURK was about to make the greatest LP of all time so it had to shut down completely.
Except then it went on a little too long and made us sit on the record for a year.
Did writing for a full length change your approach to the writing at all? How did you approach the album?
For Around the Sun we focused more on real songwriting. In the past the songs have sort of revolved around a riff or something. But this time we tried to write songs that encapsulate a mood and be conscious of making hooks, good transitions and so on. We came to the studio with a lot of material, expecting that it might not all make it depending on the flow. I think the 10 songs that ended up on the record all work with each other in tandem so well and it feels perfect to me.
You released a video for "Crack A Smile". Who came up with the concept for the video and what was the video shoot like?
That was all the king, Michael Herrick. He literally directed and shot that by himself. We've worked with him in the past so he really gets our vibe. The idea was to sort of mix some dark Stanley Kubrick elements with a lighthearted feel. I think he nailed it. It's funny and lighthearted but also has a bizarre almost dark undertone to it. I think that fits the feel of the song perfectly.
Do you have a favorite moment from the video?
It has to be the shot of Pedro and Kevin (Maida) shattering their milk jugs together. That was a complete accident and they were just supposed to clank them doing like a "cheers". Kev actually got cut up pretty bad so there was glass, milk and blood everywhere. I'm so glad Michael got the shot though and was able to use it.
The vinyl variant choices look really good and I think they match the artwork nicely. Who came up with the concept and designed the artwork? Did you choose the vinyl variants?
The artwork was all done by David Strother. His work is unreal and I think fits that album so well. We were back and forth on a few different ideas but this one just really struck us and felt perfect while listening to it.
You're releasing the album through Pure Noise Records. What's it been like working with them?
It's been great. They're really supportive and chill to work with which feels awesome. I don't think we sound like anything else on the label but they still believe in our band and don't make anyone feel secluded. I think it's great they're able to maintain a diverse roster because they have a younger, built in audience and it's pushing different genres for them to check out.
Thanks for taking the time to answer the questions. Do you have anything else that you would like to add?
Of course. Our first full length Around the Sun is out September 17th and physicals are out October 8th. If you want to support us at all go pre-order it, stream the hell out of it, show your friends, whatever. We got some touring lined up so we'll definitely be in your area soon. Also, get your damn vaccine if you haven't so we don't fuck this up for another year. Peace n luv.
Follow LURK:
Follow Sound In The Signals: