Set Into Motion - Sound In The Signals Interview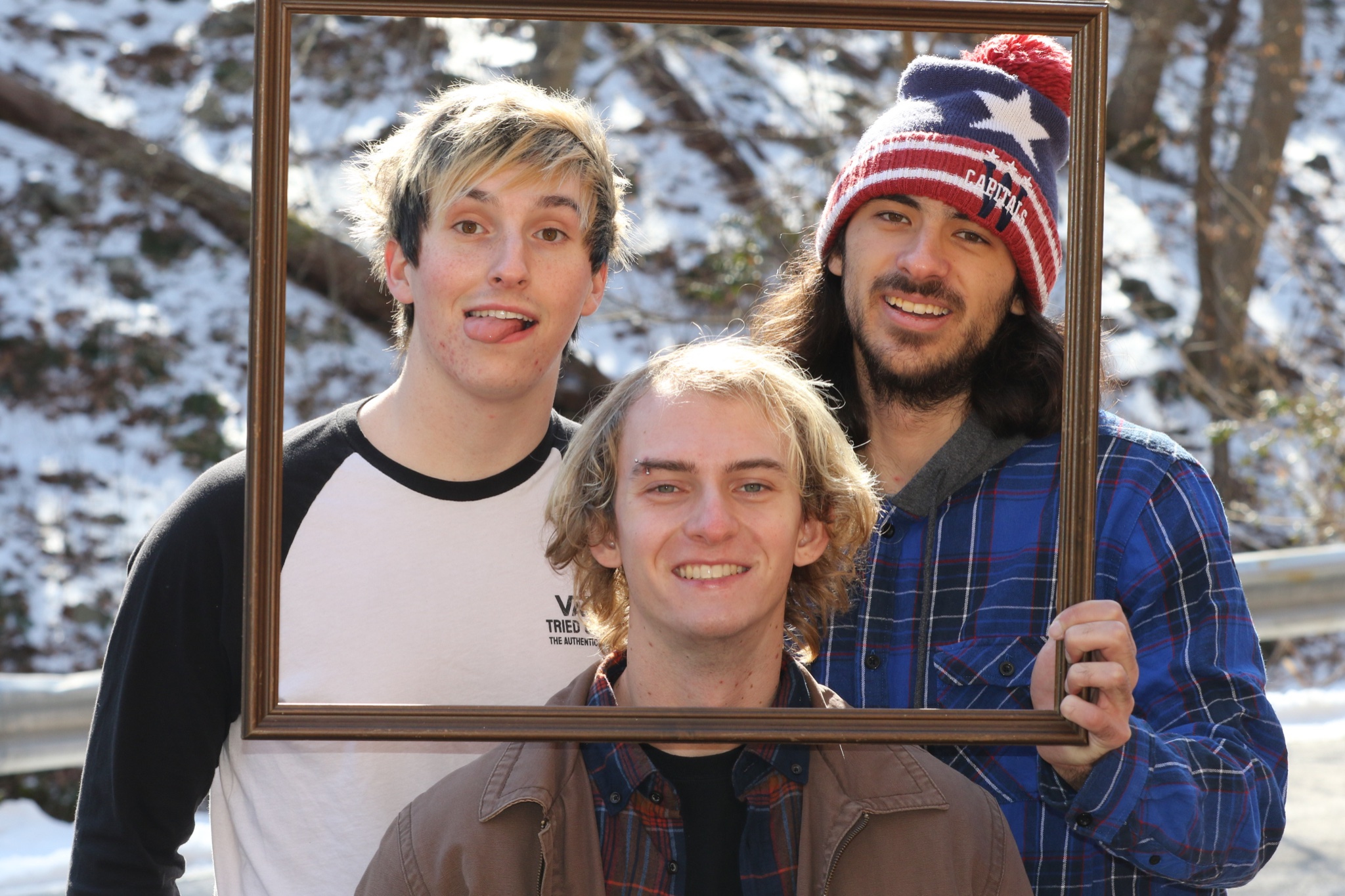 I recently had the opportunity to interview
Set Into Motion
. We discussed writing and recording their latest single, "Only A Sith Deals In Absolutes", their upcoming EP, the throwback song that they're most excited for fans to hear, musical influences, and more. Check it out below.
First, thanks for the interview.
No problem! Thank you for liking us enough to be interviewing us.
Your new single, "Only A Sith Deals In Absolutes" recently came out. Can you tell me about writing and recording the song?
This song kinda came out of nowhere. It was the very last song to be written and recorded for our upcoming EP. It was probably done being written a little more than halfway through the recording process of the EP. Jesse whipped up the lyrics super quick and all of us in the band loved them, then we came up with that chugging chord progression for the intro, and then it all just came together. It was a super fast one to record, which is always nice.
Why did you choose it as a single? Did you know it would be a single as soon as you finished it?
We originally only had 2 singles planned for the upcoming EP, but when this song was written during the process of recording, we knew that also had to be a single. We knew even before we started recording the song.
It definitely has that golden era of pop/punk sound. Who are some of your biggest influences?
I mean, we have the standard pop punk influences like blink-182 and Green Day, but we like to pull from other bands like Neck Deep, All Time Low, and a little bit of Remo Drive and Bearings.
Your EP 'Something Exciting' comes out on May 7th. What can you tell me about it so far? What can fans expect?
This is hands down our best piece of work we've ever put out. We put so much time and thought into every song, and I think both fans of us and new listeners will love it. It's basically a burst of energy over the course of 7 songs that'll get anyone moshing.
Do you have a song that you're most excited for listeners to hear from the EP? Why?
Oh we are definitely most excited for fans to hear the opening track. We don't want to say the title because it's a spoiler, but let's just say it's a major throwback that people who have been following us for a while will love.
Thanks for taking the time to answer the questions. Do you have anything else that you would like to add?
Thank you for having us again! Everyone should go check out our single "Only a Sith Deals in Absolutes" because it's awesome, and then everyone should also go check out the EP "Something Exciting" because that is also rad as well. We're just trying to be everyone's new favorite band.
Follow Set Into Motion:
Follow Sound In The Signals: