Ridgeway - Sound In The Signals Interview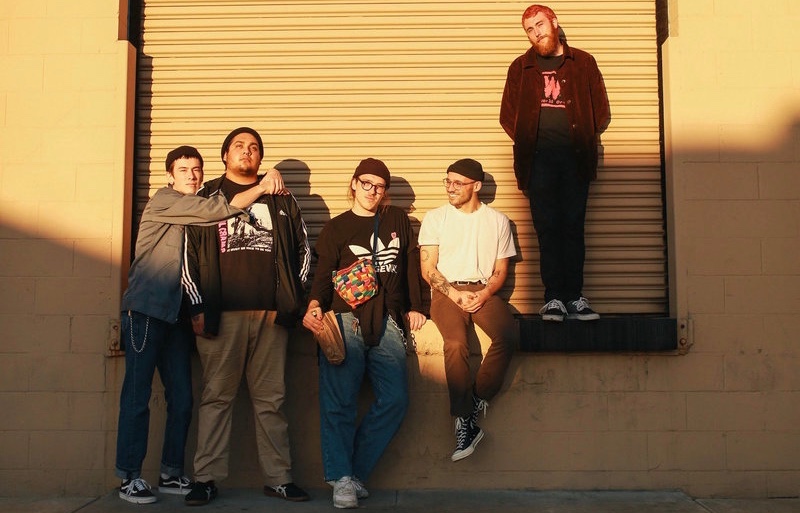 I recently had the opportunity to interview Alex Ybarra of
Ridgeway
. We discussed how the band secluded themselves in a cabin to record their upcoming album, the song he's most excited for fans to hear, his thoughts looking back at their latest album, 'Give, how the pandemic has impacted the band, and more. Check it out below.
First, thanks for the interview.
Hey, no problem at all. Glad to do it!
You've been teasing your second album. Can you tell me about the process of writing the album? Did you try anything new with your writing?
With the new album we definitely started collaborating more. We bounce ideas around much more now and are getting more and more versed in self recording, leading to much more editing and reconsideration of our parts. This last year we isolated ourselves for a week in a small cabin we could record at in Arrowhead, CA. The experience was great and it was really refreshing to be deep in the woods not worrying about the outside world too much. It's something we'll definitely be doing again in the future, it just brings us together in a good way and really showed in the final product I'd say.
Do you a have a favorite song from your new album that you're excited for people to hear? What can you tell us about it?
Ah gosh...I've got a couple favorites. There's a track called "Buzzsaw" that was the last minute addition to the album that really stands out to me and I think it will resonate with a variety of people outside of our typical fanbase. I'm excited about that. I feel like the song came from a really natural place and is just sweet and simple. I tend to gravitate towards simple song structures when listening to music, so I attempted to write a song that carries a like minded approach. The song felt perfect with just a guitar and vocal track so we realised we had a good canvas to build upon and I think we did something super special for what y'all will hear on the LP. I can't wait.
'Give' has been out a couple years and you've built a lot of hype from that record. Did you feel any expectations or pressure from yourself or others when writing the follow up?
Honestly, this one came really naturally. While we were demoing I truly felt like maybe our sound was shifting too far off of what people enjoy us for, but we just continued to work and trust our gut with the tunes. If something felt out of place at the end we can always scrap it was the mindset, so we took some chances. By the end of it we just made 10 songs that captured who we were and wanted to do at that time. Now when I listen to it I just hear a better Ridgeway album through and through.
"Running" is one of my favorite songs of yours. Can you tell me about writing that song? What was the lyrical inspiration?
Awe that's awesome, I love "Running" so much. The initial intention in the riffs was to write a sick song to open our set with. Something exciting and bouncy but still holding a bunch of emotion and could pack a punch. When I got to writing the lyrics I realized there were so many metaphors and such in the rest of the record about other people or memories and kind of wanted to write a song directly from my eyes and my daily experience with self doubt and striving to be the best version of myself I can be. "Gotta get the shit off my walls" that's literally what I wake up and tell myself. It's a recurring theme for me because I love art and like to hang stuff all over the walls of my room, but there's always the day that I wake up and it's like a stranger put all this up and I just want tear it all down and throw it all out and carry myself in a more organized way. The rest of the lyrics really just fall in line with wanting to make sure I'm not wasting my life away and the stress of being 21/22 and hoping im commiting to the right things ie. pursuing music and putting other opportunities on hold. I make jokes now that "Running" is my own emo anthem.
With the pandemic continuing what have been some of the ways that you've continued to promote the band and engage with fans while you can't tour?
You know it has been tough. We have a band practice every week and we like to do a live instagram stream when we can and I'd like to start doing that more often. It's just hard right now because I'm dying to play the new songs but we can't spoil the whole thing of course. We've also been diving into the footage from our last tour right before the pandemic hit and sharing those around on our social media just to reminisce on what fun shows looked like. People seem to have enjoyed the videos as much as we have. Also we just got "Give" pressed on Vinyl so it's kind of like a re-release month right now for us. Everyone's just getting excited all over again and that's awesome.
How has the pandemic impacted writing and recording your upcoming album?
In so many ways! We all started self recording and taking home band homework since we had so much time at home in the last year. There's even a slight quarantine inspired verse on the new record and that'll always shine through on the times in which this record was made. Another thing is we flew to Colorado to record and we have a huge amount of friends in the state that we would typically see and hang out with as well as crash on their floors. This time we had our own cozy house to ourselves which was relaxing and comfortable but we didn't get chances at all to really see any of our friends mostly due to the pandemic and social distance mandates as well as scheduling. I would have loved to meet up at a park with some friends, but it really just didn't happen and that's probably for the best.
Thanks for taking the time to answer the questions. Do you have anything else that you would like to add?
Thanks for having me. I want to shout out Neon Bloodbath Records for putting out "Give" on vinyl. We all worked really hard to make sure it came out awesome and it did. It's available now on neonbloodbath.com. I'd also like to shout out Corey Coffman from Gleemer for being the best producer a band like us could ask for. He took such good care of us in Colorado for LP1 and LP2. I cannot wait for everyone to hear what we have waiting for them.
Follow Ridgeway:
Follow Sound In The Signals: