Persei - Sound In The Signals Interview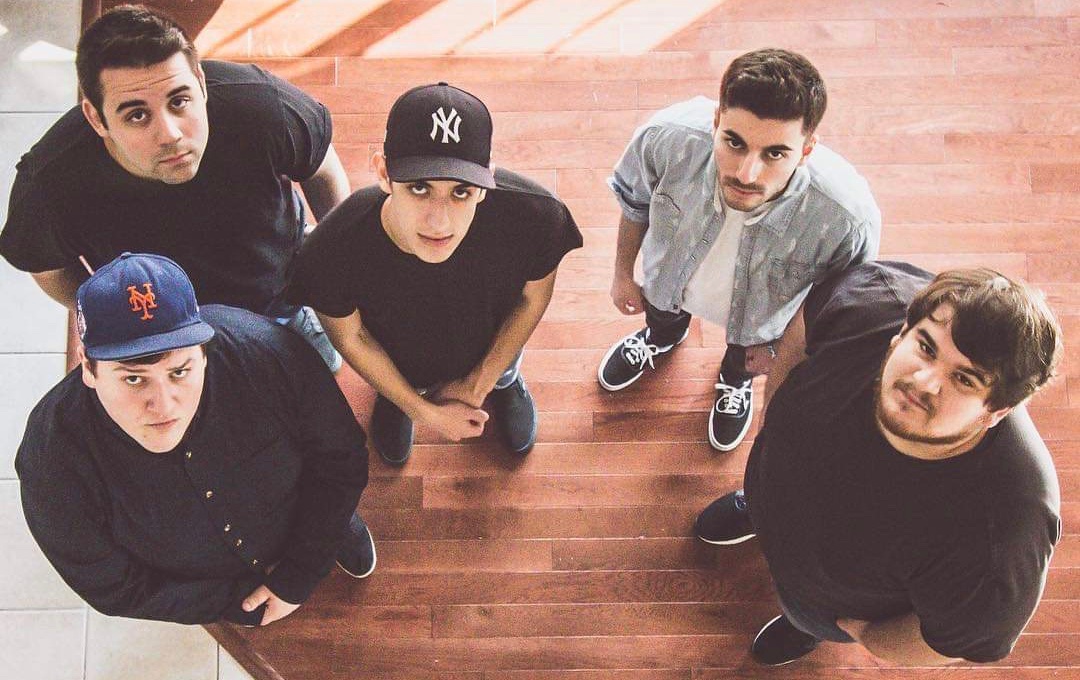 I recently had the opportunity to interview Sergio of
Persei
. We discussed how the band members met in their high school marching band, how they won Bayside's Battle of the Bands contest, their new song, "A Way Out", lyrical inspiration, and more. Check it out below.
First, thanks for the interview.
Of course! Happy to do it! Thanks for having us!
Can you tell me how you got together and formed the band for those who may be unfamiliar? How did you initially become interested in music?
We were all in the same high school marching band together. Our school had us together more hours after school for music than during school for class. We all stayed in touch after high school, and eventually banded together to create Persei. It started when Jay wrote some songs on his own and started tracking them with me (Sergio) playing drums. Over time, the 5-man roster you see today formed.
Right before the pandemic you won Bayside's Battle Of The Bands contest. What was that experience like?
It was absolutely amazing. Getting the opportunity to feel like a real touring band was so cool. Not to mention, Bayside are the coolest dudes out there, and treated us great. Opening for a great band like that was made even better by the fact that they were great people. Plus, it was a cool experience to get our music in the ears of people who wouldn't have heard us otherwise. It was a lot of hard work to get the votes necessary to win the contest, but it was an experience we'll never forget.
How has the pandemic impacted your band?
At first, not much. We were taking a little break from playing shows in order to write more music. We recorded two singles over the summer during the pandemic, and eventually we started to feel the limitations placed on us and several other bands. Not being able to play these new songs live is disappointing, but we're hoping we get that chance soon!
Your new single "A Way Out" came out on March 19th. Can you tell me about writing the song?
Writing it was an awesome experience. It was one of those songs that always had me bopping my head from the beginning. Creating music together with the 5 of us has always been an enjoyable experience. It was even more so the case with this song.
What was the lyrical inspiration for the song?
The main concept of the lyrics is to detail the experience of spreading yourself thin, and looking to please everyone; and ultimately, looking for "a way out", as the title says. This applies to life during the pandemic, and overall adult life in general.
You were recently featured in an 'Alternative Press' 10 unsigned pop-punk bands article. What was it like being featured in that article? What are some bands that you think are coming up?
We were so humbled and honored that AP thought enough of us to feature us. It's been something we'd hoped would happen for us, and we were so excited when it did. One of the coolest things about being in the scene is discovering new bands on the come-up. Some of the bands we feel are making some great stuff are Ronx, Adjust the Sails, and Right On, Kid! to name a few.
Can we expect more new music this year?
We're always working on music, pandemic-related circumstances allowing, we hope to put more music out soon.
Thanks for taking the time to answer the questions. Do you have anything else that you would like to add?
We just wanna say that we're very thankful to anyone who's listened to our music, bought our merch, voted for us to win the Bayside contest, and supported us in general. We're big on being tight with the fans, and every step we take, we take with them.
Follow Persei:
Follow Sound In The Signals: