James Nardone-Corbi (True Things) - Sound In The Signals Interview
I recently had the opportunity to interview James Nardone-Corbi for the 10 year anniversary of True Things EP, 'Distractions'. We discussed the lasting value of the EP, his thoughts looking back at it now, his unique memory of writing two of the songs from the EP, recording it, choosing its artwork, what he's been doing since the band ended, and more. Check it out below.
My favorite thing that you've released is the True Things EP 'Distractions'. I feel like, in my opinion, it's an emo punk classic. What was your writing process like for that EP?
I was trying to write songs that had lasting value. They may not have been recorded that well, you know-in some big studio with producers and all that. But the sound we captured was honest and was also a sound unique to that time period.
"Desperate Measures" is one of my favorite songs from the EP. What do you remember about writing that song specifically?
I wrote that song on the way home from Long Island. I was a passenger with someone I was not too fond of at the time. I just literally wrote the lyrics in the notes app on phone and I wrote the guitar to it later which was effortless. The bitterness really came through, and it was also an in the moment type narrative. I also wrote Flight Patterns immediately after, as we passed Newark Airport. It was like a double feature of some wack shit.
What was the studio experience like for recording 'Distractions' and where did you record it at?
We recorded about 50% percent with my homie Jake Clarke from Superheaven and did the remaining 50% of the recordings with Nik Bruzzese back when Small Hill Studio was still active. It was a good experience, like we always had fun and never took anything too serious.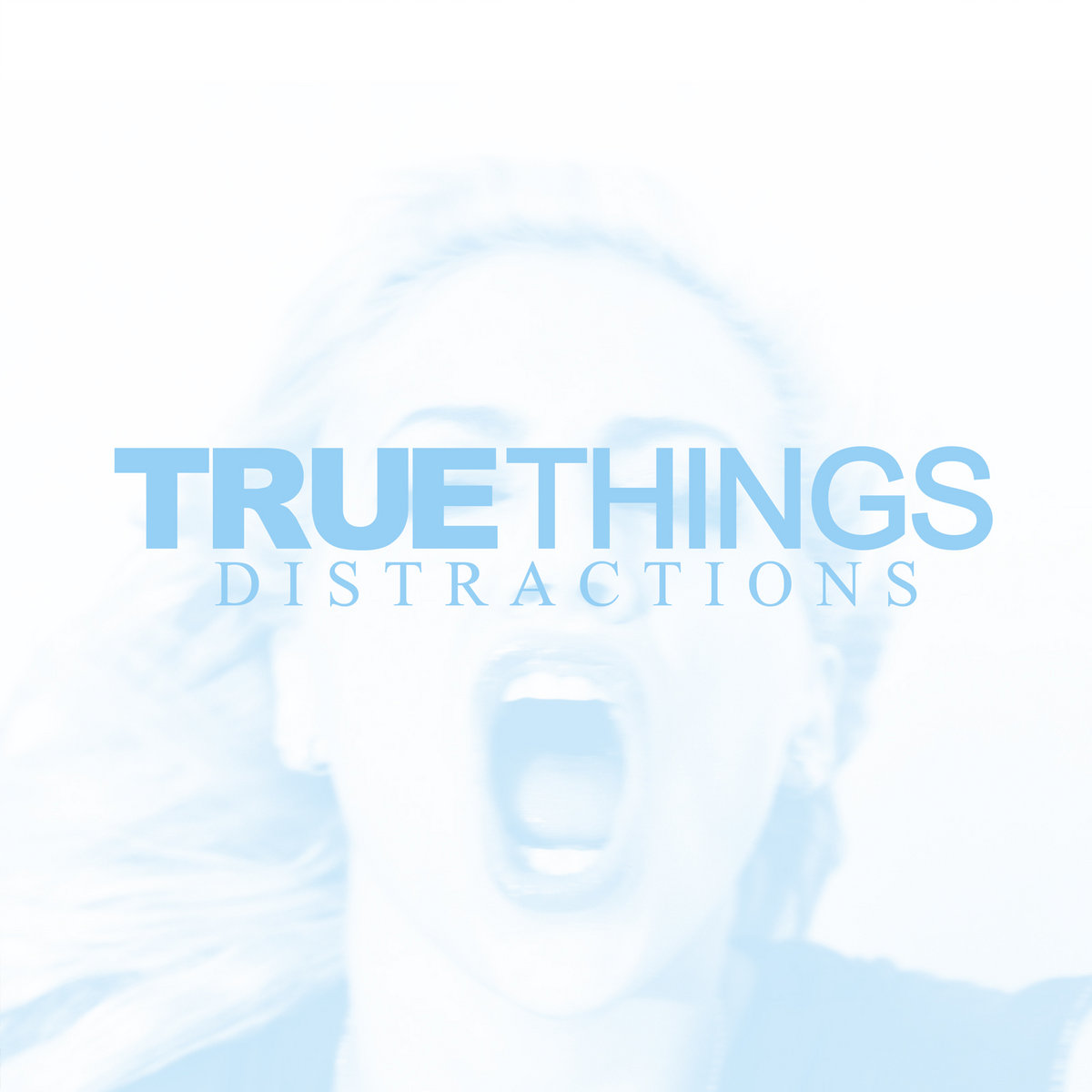 I've always liked the image and color scheme for 'Distractions' artwork, as well. What's the story behind the artwork?
I wanted to pay tribute to Brittany Murphy, so that's her on the cover. I've always been a fan of monochromatic clean simple artwork so it made sense to go with that. Sorta this blown out image with the brightness contrast boosted.
This year is the 10 year anniversary of the release of that EP. What are some of your thoughts about that EP and the music scene during that time when you look back on it now?
The music scene was thriving and looking back we should have taken more advantage of it. I try to not live with regrets or anything I'm just happy we had a tight fan base of friends and our shows were always poppin. We definitely knew how to bring the party. Our tours were some of the best times too..shared great tours with Turnover, Citizen, Agitator, Dead End Path, Light Years and many more I'm sure I'm forgetting, all thanks to Jason "Peanut" Parent. Still friends with these guys today.
You released some more music with True Things, but eventually the band ended. Do you remember why it ended? Do you have any music that was never released?
Songs were always being written kinda as a catharsis in a way-but some just never made it to become a real song or real release. I honestly can't even remember what we didn't release there were so many songs. Real life takes over and sometimes you have to prioritize what really matters.
True Things had some vinyl and cassette releases. I have a copy of the EP on vinyl. How important was it for you to have your music released on vinyl and cassette?
It was pretty important at the time. I just wanted a tangible item that was sort of a collectors item.
A few years ago you were in Blood Bank with Wayne from Man Overboard. How did that project form and will we hear anything else from it?
We were writing demos when I lived in Boston and he was in Brooklyn. Those are some of my favorite songs ever written and I think it could have been something. We have a ton of demos and songs that are honestly super well done. Our professional lives just really took over and still take precedence in our lives.
What have you been up to musically recently?
No music being made at all. I listen to a lot though. 21 Savage/Metro Boomin-Savage Mode 2 might be heaviest in my rotation currently.
Thanks for taking the time to answer the questions. Do you have anything else that you would like to add?
Follow me on Instagram, @nardonepastaco that's my full time obsession and looking to do big things in 2021!
Follow James Nardone-Corbi:
Follow Sound In The Signals: