Home Is Where - Sound In The Signals Interview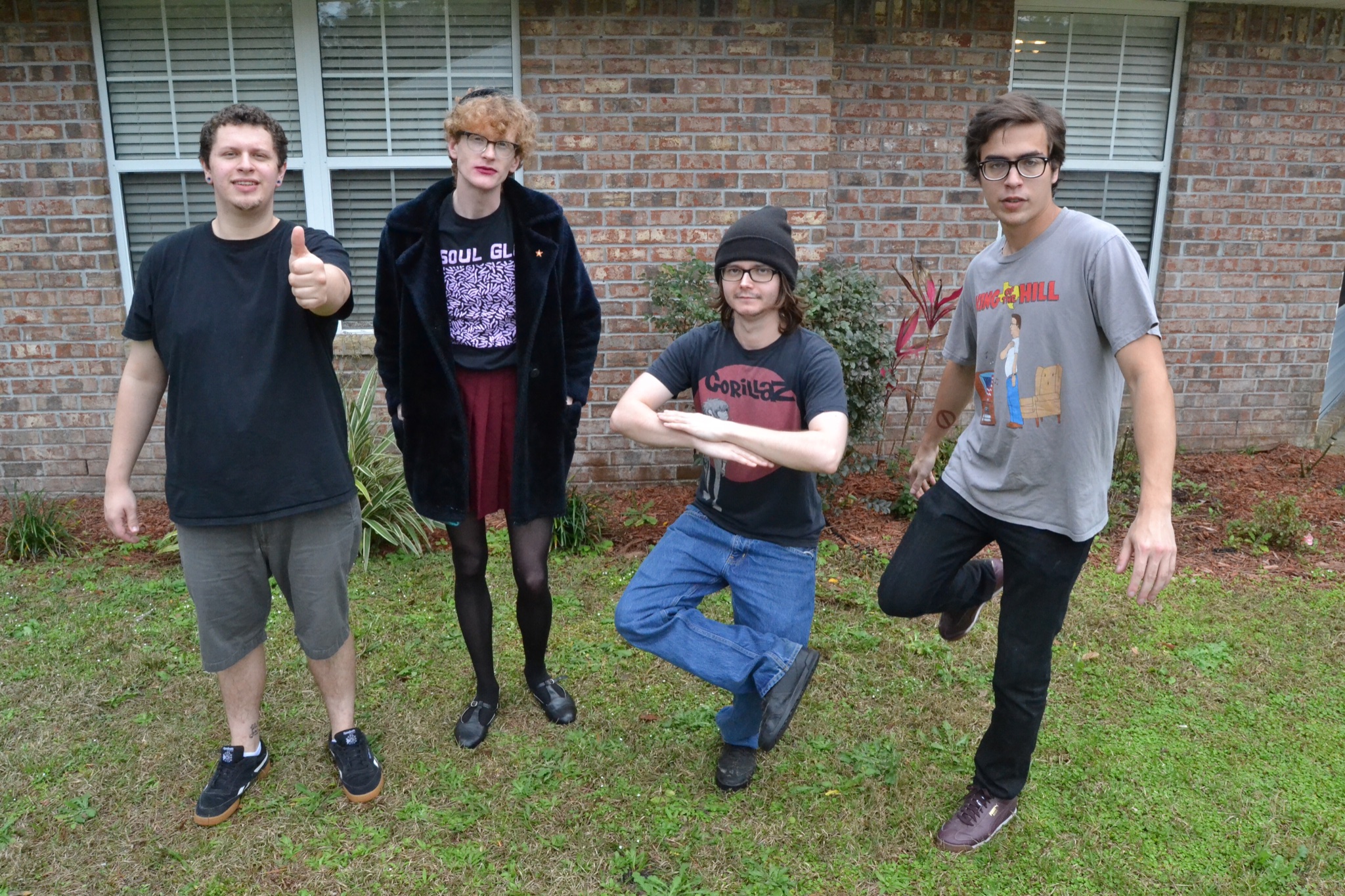 I recently had the opportunity to interview
Home Is Where
. We discussed writing and recording new album, 'I Became Birds', lyrical inspiration, the issues with comparing bands, a possibility for a new vinyl pressing, and more. Check it out below.
First, thanks for the interview.
Thanks for reachin out. :)
Your new album 'I Became Birds' came out recently. Can you tell me about the writing and recording process for the album?
I technically began writing this record like 9 years ago when I was 17 in high school. It's changed a lot over the years but the sentiment remained the same. It started out as like a logging of dreams I had about edie sedgwick then progressed into the story of a pair of conjoined twins separated at birth who escape scientology to themselves back together. The story being an allegory for me figuring out that I'm transgender.
What was the lyrical inspiration for the songs?
I'm very influenced by Bob Dylan. I don't do anything he doesn't influence in some way. Same goes for Jeff Mangum and Tim Kinsella. This record was heavily inspired by early Beck and songs off the Harry Smith anthology of american folk music. I wrote a majority of the lyrics working graveyard shift at a gas station in between texting my girlfriend and listening to old-time folk music.
As for the actual content on the record, it tells a story. When writing I was super into scientology escape stories and how those folks described getting out of that cult felt similar to how I felt accepting that I am not cis.
You released some tapes for the album, which sold out really fast. Will we see more tapes and/or possibly a vinyl pressing?
Definitely. I'm not at liberty to say when or with who yet buuuuut the second run of vinyl will be released (if all pans out) through a very very cool label. ;)
The alternative artwork for some of the tapes is based around the book series, 'Animorphs', right? Who came up with the idea for that?
I think someone on Twitter made a meme with animorphs & one of the labels thought it'd be real funny to do our own run of tapes with a parody. I still crack up thinkin about it.
You've discussed how reviewers compare bands, and your band, to The Front Bottoms due to just using an acoustic guitar. Why do you think more reviewers are doing this type of comparison for not just your band but multiple bands?
I honestly don't know. It seems like if you make somewhat aggressive or emotionally tinged punk music and have an acoustic on a track you either get compared to tfb or get called folk punk. I just think it's lazy and not very accurate. It reminds me of reading old press coverage for women fronted punk bands and every single one gets compared to Patti Smith even if they don't sound remotely similar lyrically or sonically. Maybe they think it'll get people interested in the music, but I think it's just kinda lazy. Not every band needs a comparison, that's another thing I've noticed in music criticism. A lot of "they sound like x if x did y" but that tells me next to nothing about what you're covering.
I've also seen a lot of conversation, comically and seriously, around your album being misrepresented as an EP due to the length. Can you give me your take on albums vs EPs?
The album format is not like some objective rule. It was literally practiced because a vinyl record can fit about 40 min of songs on it. CDs stretched that about 50 minutes more and now in the post-streaming world you can literally make an album that lasts something stupid like 5 months if you wanted to. I don't think that time should differentiate an album from and ep. I think that an album is something cohesive, where songs rely on others. An ep can do the same thing, but most people think of eps as like a place holder or a prelude to something coming or maybe even leftovers. Some of my favorite records are eps, I don't have like a dislike for eps, but I think with how important i became birds is to us, it didn't feel right calling it an extended play. It's not extended. It's as long as it needs to be.
Also like there are tons of albums in extreme genres like hardcore or powerviolence, or grindcore that are shorter than ours but get called an album because of what genre they are? Just seems strange that there's rules then there aren't. Also Joyce Manor's album is literally one second longer than ours and no one argues it's lp validity.
Thanks for taking the time to answer the questions. Do you have anything else that you would like to add?
home is where forever
trans liberation now
Follow Home Is Where:
Follow Sound In The Signals: