Further North - Sound In The Signals Interview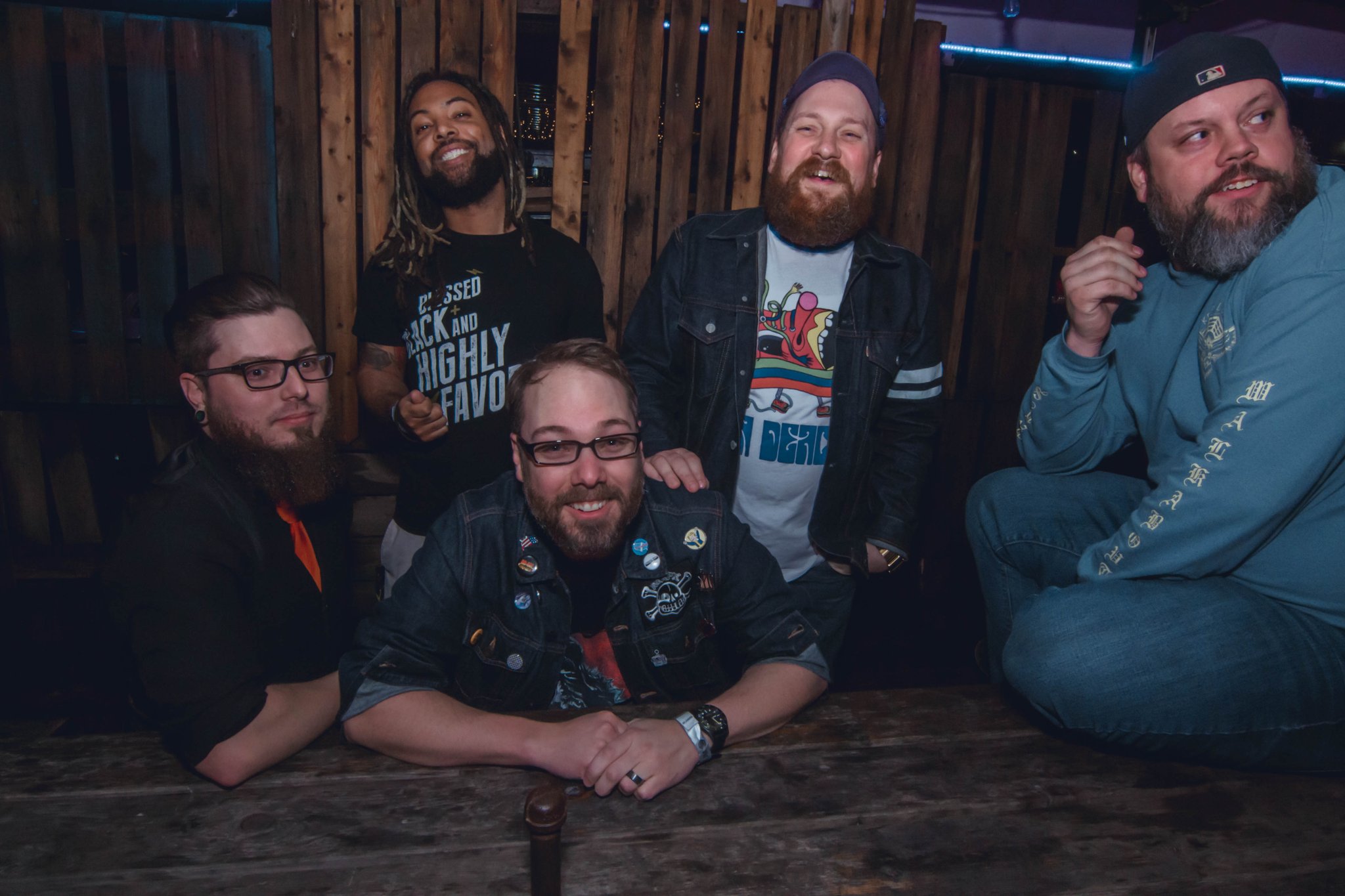 I recently had the opportunity to interview Steve Stanley of
Further North
about the band's cover of My Chemical Romance's "Famous Last Words" ahead of the release on February 26th. We discussed how the band put their own spin on the song for the Palm Mute Records compilation, what songs he's excited to hear from the compilation, the band's plan to release some acoustic videos, how they're navigating these times, and more. Check it out below.
First, thanks for the interview.
Of course! Thank YOU for reaching out!
You're going to be featured on the upcoming Palm Mute Records covers compilation. You covered "Famous Last Words" by My Chemical Romance. Can you tell me why you chose that song?
When our label initially told us about this compilation (pop-punk cover songs) we knew that we wanted to do something a bit different. While My Chem is in the pop-punk vein, they are also influenced by so many other genres. This song specifically is darker, more aggressive, and one of their more theatrical songs. So, a reinterpretation could be taken in so many different ways. The band talked about it for a few days and came up with a few ideas and we ran with it. We can't wait for everyone to hear on February 26th.
What was the process like for you to adapt the song for your band? How did you put your band's spin on it?
When we were brainstorming we thought about the bands that influenced us and how we could put those bands into this cover. While we have spent a lot of time jamming late 90's pop-punk, hardcore, and emo, we also are fans of 80's hair metal and barbershop. So, we had to come up with something that made sense and wasn't just throwing concepts at the wall, hoping they would all stick. Like, "I wonder what it would be like if the Beach Boys and NOFX did a cover of this song together???" In the end, it really came down to getting into the studio and playing around with these ideas. Once we jammed the song and it sounded like a cohesive song, we ran with it.
The compilation is stacked full of great artists. Do you have a song or two from the compilation that you're most excited to hear?
That's hard, that's like asking you which sibling you like the most. We're excited to hear every band and song that comes out. And, with a song being released each week, it keeps you engaged and interested to come back the next week! If we had to choose a song, or two, based on the original songs (and not our label-mates) I'd probably say Jimmy Eat World "Bleed American" and Taking Back Sunday "You're So Last Summer." These two bands have had such a huge impact on my life and are two of my favorite bands.
You also have plans to release some acoustic videos. What can you tell me about those? Do you know how often we will see them?
We're still planning a release schedule for those, as we don't want to compete with any of our other releases. But, "soon" would be a good expectation :) We got into the studio with Cory, over at Room Sound Lived, and jammed a few songs. He was kind enough to invite us out to be on his podcast and record a few songs. He's a great guy and his podcast is unique. If you haven't checked it out, go add it to your podcasts and add his youtube channel where he puts up a video from every artist who has visited him.
Since touring isn't really an option for most bands right now you talked about writing more. Can we expect a lot of new music this year? What content are you focusing on?
Yea, all bands are trying to figure out how to navigate this new scene. We're working on a lot of things right now and hope to have a big 2021. I would just say, expect to see some new releases and more videos. We have a lot of things going on right now, but we don't really want to 'show our cards' just yet.
Thanks for taking the time to answer the questions. Do you have anything else that you would like to add?
We just want to thank ya'll for taking the time to hang out!
Follow Further North:
Follow Sound In The Signals: