American Thrills - Sound In The Signals Interview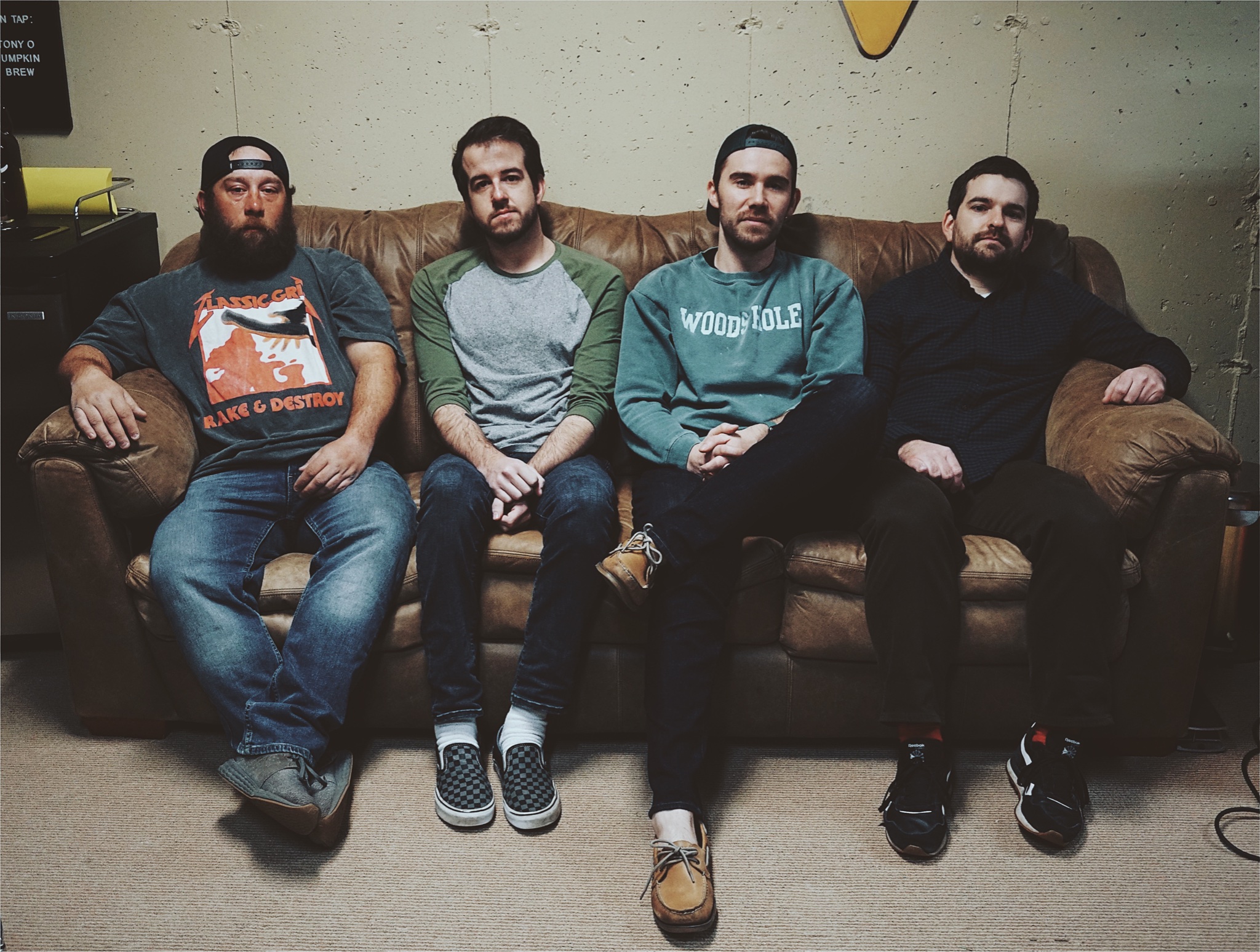 I recently had the opportunity to interview
American Thrills
ahead of the release of the first single from their upcoming album. We discussed how the pandemic brought the band together, writing and recording their upcoming album, the song they're most excited for fans to hear, the importance of vinyl and cassette releases, and more. Check it out below.
First, thanks for the interview.
Thanks for having us! We dig the site!
Can you tell me how you got together and formed the band for those who may be unfamiliar? How did you initially become interested in music?
Well 3 out of the 4 of us actually played together in a band called Top of the Fair circa 2003-2005. Following that band we all went our separate ways. Kurt continued to play some awesome tunes with his band the Tired and True for some time. Paul was rocking out on Warped Tour with Shut Up and Deal. Jeff and I went on with school/work. Years later the pandemic hits and we decided to get together to jam and American Thrills was born.
My interest in music came from my father. My dad was always hip when it came to music. He was always looking for the cool new up and coming band. He bought me a copy of Green Day's Insomniac in the mid 90s and started my love for punk rock.
You have a new album coming out in April. What can you tell me about it? What can fans expect in the lead up to release day?
We did the album with Chris Teti at Silver Bullet Studios. He is a really talented guy who was able to lead us to the TONE ZONE and help find the sound that we were looking for. The record definitely has more of a rock N roll vibe and is much more cohesive than our first EP. We also have some really special guest vocals on this one… Fans can expect the first single to drop at the end of this month as well as a live stream and official video before the release!
What was the writing and recording process like for the album?
We have all played together for years so the writing process is fairly simple. We constantly have a group text going where we are sending riffs and ideas back and forth. We get together at least once a week to hash out the ideas.
The recording process was a ton of fun. Chris is such a laid back dude and was a blast to work with. The studio has such a cool vibe to it. Chris also spared us from this really nu metal song we wrote. He is pretty much my hero.
Do you have a song that you're most excited for people to check out? Why?
The first single "Discount Casket". It's just really an upbeat fun song. Lots of energy. Gonna make you guys want to open up the pit. Hence why it's the first single.
I heard that you're a surgeon, which is pretty cool. How do you balance your work life and writing and recording for the band?
It is a job like any other. I work more or less normal hours with the occasional call week. I find the band to be a very productive way to spend my free time. After a stressful week it's fun to get together and jam with the guys.
Your song "Regular Blokes" is one of my favorites of yours. Can you tell me about writing that song specifically? Did you know it was a special one for your band when it was finished?
Kurt actually wrote this idea years back and it was originally acoustic. We were going through his vault of old ideas and when we heard that catchy chorus we knew we had to bring it back to life. We knew it had that campfire sing a long vibe and were hoping that it would make a successful single.
How'd it work out for AJ Perdomo to be featured on the acoustic version?
AJ is a super talented guy with a really unique vocal style. He was someone we had always wanted to work with. We chatted back and forth a bit about having him on a song. I sent him over the track and he was super into it. We were really happy with how his part came out. Really added to the vibe of the track.
You released a couple lathe cuts. One with songs from the EP and another with the acoustic version of "Regular Blokes". How important is it for you to have physical media like that?
I love tangible things. In the world of digital media I think it's important to still release physical copies of the songs. If I really dig a band, I want to support them and buy that cool limited record. It's exciting to get the cool limited record in the mail and toss it on the record player. That feeling cannot be replicated by clicking play on Spotify.
Is there any chance that we'll see a lathe or vinyl pressing for the upcoming album?
We actually have some cool things in store. Some funky vinyl and a limited cassette are in the works.
Thanks for taking the time to answer the questions. Do you have anything else that you would like to add?
Thanks for having us and thanks for running a rad website that promotes up and coming music. Even though there is a pandemic and shows aren't happening there are a ton of great bands putting out awesome music. Go check out these music sites/zines/playlists and find and support all these fantastic bands!
Follow American Thrills:
Follow Sound In The Signals: