Matchstick Ghost - Sound In The Signals Interview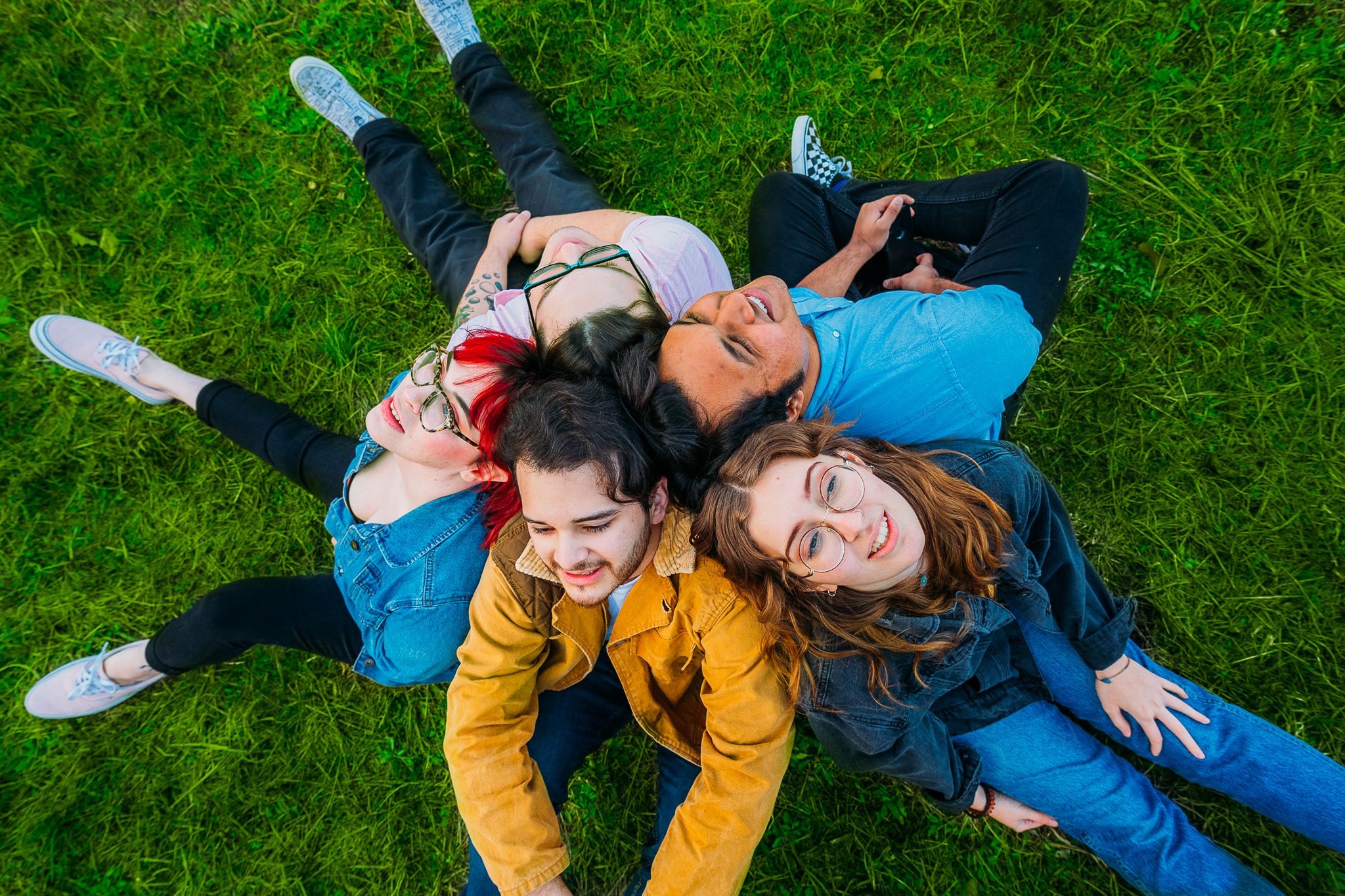 Photo By: Hope Alvarez
I recently had the opportunity to interview Matchstick Ghost. We discussed the band's origins, their new song "On Your Right", their songwriting process, what's next for the band, and more. Check it out below.
First, thanks for the interview.
Thank YOU! We really appreciate you reaching out.
Can you tell us how you got together and formed the band for those who may be unfamiliar? How did you initially become interested in music?
I (Taylor) was singing in another band last year that broke up shortly before a show we had been booked to play. I didn't want to lose the slot, so I decided to play some original songs I had been working on. I asked my fiancé, Chris, to play drums, and my friends Nate and Yash to play bass and guitar. We were called "Tay and The Boys" on the poster because we didn't have a name yet. We realized that we work really well together and decided to officially become a band earlier this year. Shortly after, we went on a search for a rhythm guitarist so I could focus on singing, and we found Mandi! We've been a five piece ever since! As far as our interest in music, all of us have been playing/making music for most of our lives. We each have additional passions and hobbies, but I think music is everyone's first love.
I really like the name Matchstick Ghost. How did you come up with it? What's the meaning behind it?
Thank you! I have a tattoo on my left leg of a ghost coming out of the smoke of a matchstick that I got on Friday the 13th a few years back. I looked down at it while thinking of band names and it just stuck!
You just released your new song "On Your Right". Can you tell me about the writing and recording process for it?
The writing process was quick, actually. I was bored and messing around with my guitar and I started writing a song about my best friends, Faith and Hope. I sent a voice memo to the band group chat and we wrote the rest at the next practice! Mandi and Yash really improved the initial riff. The recording process was long and chaotic due to COVID precautions. It only took a collective 3 days but they were spread out over 2 months. Chris laid down drums first, then Yash and Mandi's guitars, then Nate's bass. Vocals were the most strenuous part because we had to record in the middle of the night. After lots of food deliveries, mini therapy sessions, and cups of tea, our friend/producer Sterling was able to make magic out of the madness.
What's your songwriting process usually like? Do you start with lyrics or instruments?
It varies! My bandmates are ridiculously talented so there's a near constant flow of ideas. Sometimes someone has a riff they're excited about or Chris has a drum fill he wants to incorporate somewhere. Other times, I have a melody or a line I can't get out of my head and we build off of that. Either way, our writing process is always very collaborative and respectful. I'm very grateful to get to work with friends who are so creative.
Do you have any plans to release more music in the near future? Is there any chance that we could hear an EP or album soon?
We do! We're planning on releasing another single or two followed by an EP in 2021.
Thanks for taking the time to answer the questions. Do you have anything else that you would like to add?
Once again, thank you! We just want to thank everyone who has shown us support so far, we really can't explain how meaningful it is to have people care about the things we make. Additionally, if anyone reading this has ever wanted to create music but is holding back, this is your sign to start! Music is one of the greatest outlets there is, and I firmly believe anyone is capable of making something unique and meaningful.
Follow Matchstick Ghost:
Follow Sound In The Signals: