House Parties - Sound In The Signals Interview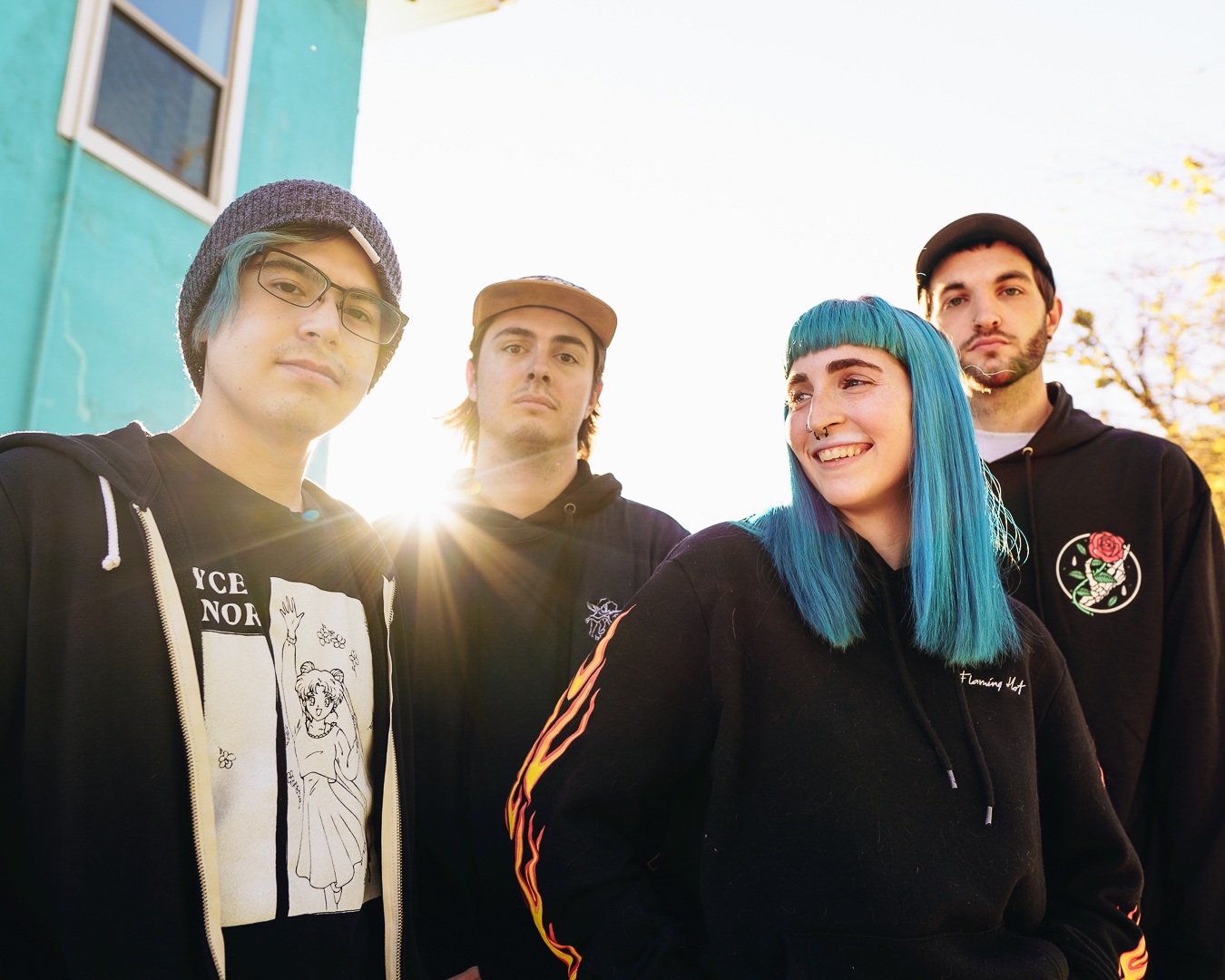 I recently had the opportunity to interview
Chaney Elaine
of House Parties. We discussed the band's origins, their upcoming debut single, the artwork for the single, how writing for House Parties differs from the other band she's been in, their plans for what's next for the band, and more. Check it out below.
Can you tell us how you got together and formed the band for those who may be unfamiliar?
House Parties back in 2018 was an idea I had for a full pop-punk band but needed members for. Spencer and I had Rainier. but that wasn't what I really wanted to do with music, I wanted to do something harder and more to the full potential of what Spencer and I could do along with my voice. He did indeed write everything that we have so far and wanted to play guitar. Ryan and Angel from a fantastic local pop-punk band, New Heroes, wanted to be fill ins for bass and drums. So by the time 2019 rolls around, we have our full band!
You just announced your debut single "Hindsight" will be out early February. Can you tell me about writing the song?
It will be! It's such a surreal moment to actually have it being released. The process of writing this song was cool, Spencer had written it back when he was eighteen and thought it would fit perfectly back when our previous band had ended and we still wanted to make music. Which I want to mention how incredibly talented not only are Ryan and Angel but Spencer in particular for his writing of our songs and in general, the man's a genius. I then wrote a catchy chorus and we thought it fit perfectly. More recently, Ryan helped write some slick drum parts which also helped us settle down on a genre and sound of what we wanted the song to sound like so we added synth and cool vocal effects and boom Hindsight is born.
What made you pick "Hindsight" as the first song people will hear from the band?
We picked 'Hindsight' for our first single because it's such a hype and energetic song. With so many people excited and having high expectations for us, we really wanted to put out something that's just a banger off the top. Really just give the people what they want.
You've been in, or are in, other bands. How do you think being in those bands impacted the songwriting for House Parties? What's similar or different?
Being in Rainier. is definitely different than what we write for House Parties. Lyrically I write more about things that make me angry and in Rainier. it's way more about being sad and sometimes going through depressive episodes. In House Parties we want the sound to be more easy-core with pop-punk influences like you hear quite a few bands do today. I want it to be most of the time upbeat, fast, and energetic.
What was the recording process like? Was this recorded as a stand-alone single or have you been recording more music?
We originally were going to release an EP with five songs including Hindsight, but things change and we thought this was a better direction for us to go. The recording process was mostly just redoing guitars and drums to make the sound we wanted really come to life. Then on top of that adding different effects and such in the song but also with vocals. Recording vocals for the song was interesting for two reasons. One, because it was nice to finally sing it out loud and get all those leftover feelings and emotions out. Second, because with all the anger I had from when I wrote the song, I wanted whoever listens to it to also feel what I felt and how pissed I was at the time.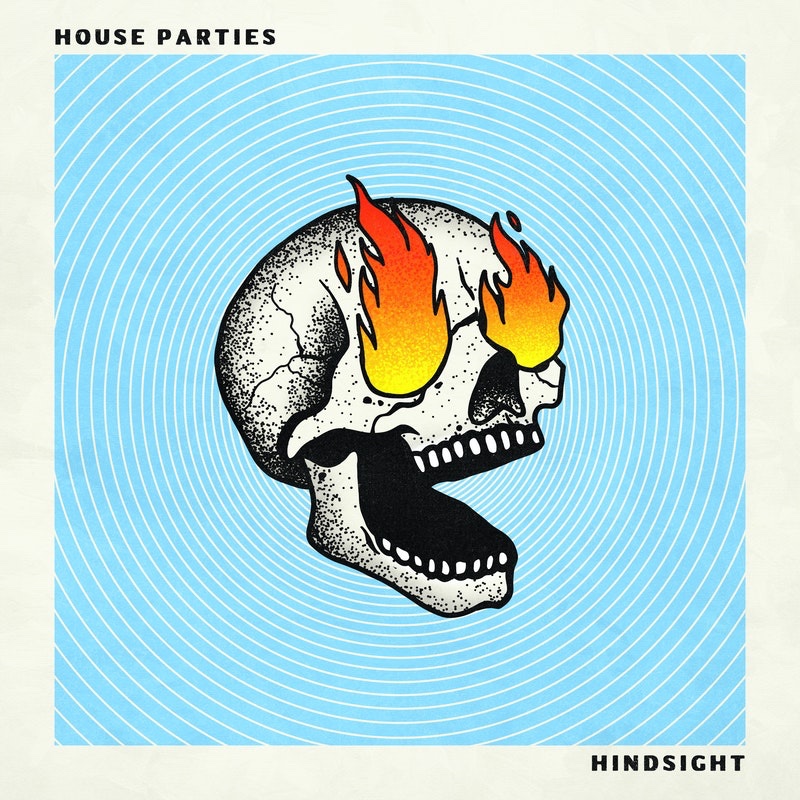 The single artwork is great and I really like the colors of the artwork and that skull image with the flaming eyes. Can you tell me who came up with the concept for it? What's the meaning behind it?
I actually came up with the concept for it. At the time when I was getting with my guy who does all the artwork, Daniel Hambright, we originally had another concept in mind but I just wasn't feeling it. So I knew I wanted to have something with the traditional-style feel and flames so I googled "traditional flame tattoos" and saw a skull with flames coming out of its eyes and I knew instantly that's what I wanted. It was Daniel's idea for the blue background and the circles and it came out perfectly. The song 'Hindsight' has a lot to do with anger and frustrations and I mention fire in there a couple of times so trust me it fits.
I feel like this band could be one of the next big things in the pop/punk scene. You have all released some fantastic music with your other projects. I get a feeling from the teaser you released for "Hindsight" that your band has some major potential. What are some of your hopes and expectations for your band this year?
Some hopes and expectations that I have for this band especially this year and it seems like a long shot, are to get signed to a label and to gain a big fan base. I want people who want to pursue music as a career to listen to us and get inspired to start a band or write a song, just like I did when I listened to bands.
Thanks for taking the time to answer the questions. Do you have anything else that you would like to add?
Thank you for having us! I do want to add, please support local bands, your favorite bands were once local, and they can't get bigger if we don't support them! A few bands I want to mention who are fantastic are New Heroes, penny bored, Brave Days, Velvet Skyline, Matchstick Ghost, and The Happy Alright. Those are just a few but there are so many more so please go support them!
Follow House Parties:
Follow Sound In The Signals;