Camp Trash - Sound In The Signals Interview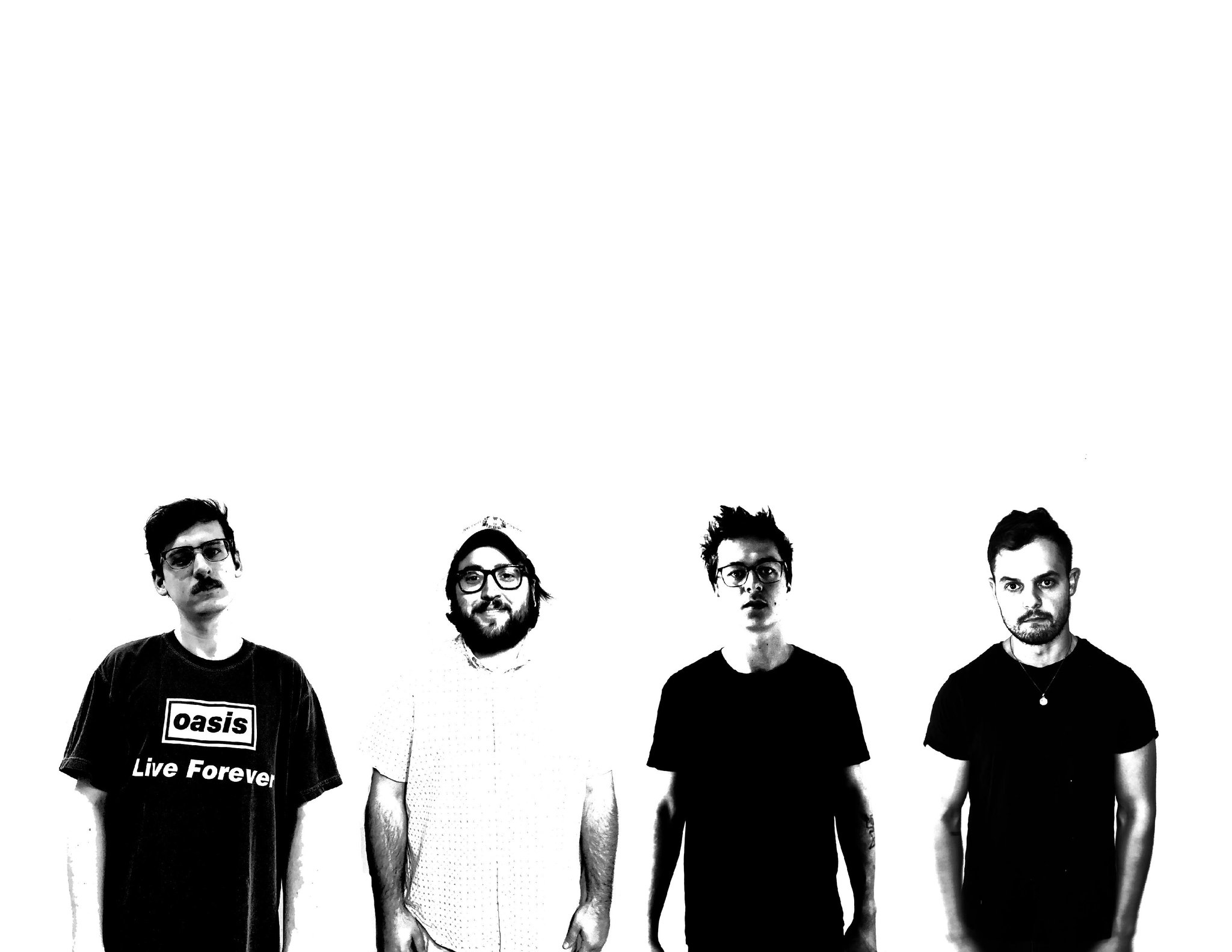 I recently had the opportunity to interview
Camp Trash
ahead of the release of their upcoming EP,
Downtiming
which will be out on January 22nd. We discussed writing and recording the EP, creating its artwork and vinyl details, signing with Count Your Lucky Stars, their plans to record a full-length record, and more. Check it out below.
You recently announced your debut EP 'Downtiming'. What can you tell me about the writing and recording process for the EP? How long did you work on it?
Bryan: In some ways we've been working on this EP for years, in other ways, the process was much more spontaneous. Keegan and I have been writing songs together since high school, sharing ideas back and forth via voice memos and working on those songs when we had the chance together. All of the songs on Downtiming have existed in some form since 2013 or 2014 probably. We had always just wrote songs and played shows, never taking the time to actually record anything. It wasn't until a Christmas show in 2019, with our friends in Worst Party Ever, where we were encouraged to put a Camp Trash full band set together. That show was fun as hell and we were in the studio less than a month later.
Keegan: These songs were the first songs we had written where Bryan and I really solidified our collaborative writing process. We had been in two bands together by then, and the music for those bands was typically written very quickly: ideas that we'd bang out in an afternoon just so that we'd have enough songs to play a live set. The songs on Downtiming marked a turning point toward a more deliberate, intentional kind of songwriting for us. These were the four songs from those early years that we wanted to document—songs that we still love and love to play.
You released "Weird Carolina" as the first single from the new EP. Can you tell me about writing that song specifically?
Bryan: This was definitely one of those songs that came really easy. I had the intro written and everything else just sorta fell into place from there. The EP version owes a lot of credit to Keegan and our drummer Alex. Never saw that intro as a build the way it is, but now I can't imagine it any other way.
As far as the inspiration for the song, it was really brought on by a specific time in my life. I moved to Florida in high school and felt like I was just starting to enjoy the friends I found and the life I was building here when everyone else was deciding they were ready to leave.
Keegan: Bryan sent me completely finished. The full band arrangement has evolved over time, but the lyrics and melody are almost exactly what I heard 5 years ago. The song felt magic to me immediately, and I tried to fuck with it as little as possible to preserve that.
Why did you choose it as the first single?
Bryan: It rips! We wanted to come out the gates swinging with our highest energy song and this one felt like our best first impression.
Keegan: It's our favorite one.
You signed with Count Your Lucky Stars and they are releasing the new EP. What made you want to sign with them? How has the experience been so far?
Bryan: It's still wild to us that we're on this label. So many CYLS releases in the last decade were so influential for us. When we noticed that Keith was rebooting the label and signing new artists, CYLS was on the short list of labels we were certain we wanted to work with.
Then we met with Keith and it immediately felt like we were in good hands. It's been awesome! Wouldn't do it any other way.
Keegan: My college years were soundtracked primarily by emo revival bands, a revival that simply would not have happened without Count Your Lucky Stars. I found out about countless bands through their samplers, not to mention all the hours I spent listening to Empire! Empire! It was clearly a roster curated by someone who was looking for unique, exciting music, and my dream was to one day release a record that has "CYLS #___" on the spine. When we finished the EP, I knew I wanted to reach out to Count Your Lucky Stars right away. This was our first choice, and we're so grateful that we found such a good home for our music right out the gate. They're deeply supportive and communicative, and I can't imagine having gone through this process with anyone else.
We are headed to the studio this month to record a full-length record, which will also be coming out on Count Your Lucky Stars. We've spent so long preparing to release music that—now that we've finally begun—we plan to make and release as many songs as we possibly can in the next two years.
Who are some of your favorite artists or bands that have been on the label in the past or present?
Bryan: Love what the label is releasing right now. The Goalies new record "Ways of Hearing" is wild good. Excited to see what they continue to do. Thank you, I'm sorry and Expert Timing are also incredible. Hope to play live shows with all of them when the world becomes safe again.
As far as past bands. This list is pretty long, but: Empire! Empire!, Dowsing, Brave Bird, Snowing, I am the branch, football etc., hightide hotel, and I could go on and on but I'll save you from that.
Keegan: I have so many favorite CYLS releases, but here's a few of the highlights: Maybe You, No One Else Worth It by Brave Bird; The North End by Joie de Vivre, Kemosabe by Ape Up!; Boyfriends s/t; and, of course, I Could Do Whatever I Wanted If I Wanted To by Snowing. I think Empire! Empire! is a landmark emo band, and both of their LPs as well as all their splits are essential listening. I also love CYLS's recent signings: I think the Goalie's Anxiety At The Penalty Kick made a rare and special kind of record with Ways of Hearing, and I'm excited for what's coming next from them.
You are releasing the EP on vinyl. I like the artwork and variant choices. How close did you work with the label on all the packaging details for the vinyl release?
Keegan: Our drummer, Alex, did all the art and graphic design for Downtiming, as well as most of the promotional art and media that we've used so far. He's a multi-talented dude, and anything you've seen that has our name on it is something he worked on.
Count Your Lucky Stars gives us a ton of freedom on creative decisions: everything from the vinyl color variants to the album art and liner notes was created/decided on by the band. Keith gave us a lot of guidance as to how to put it all together, but really emphasized that he wanted to help us realize our vision for the EP, which we greatly appreciated.
Follow Camp Trash:
Follow Sound In The Signals: