Adam Nigh (Craig's Brother/Too Bad Eugene) - Sound In The Signals Interview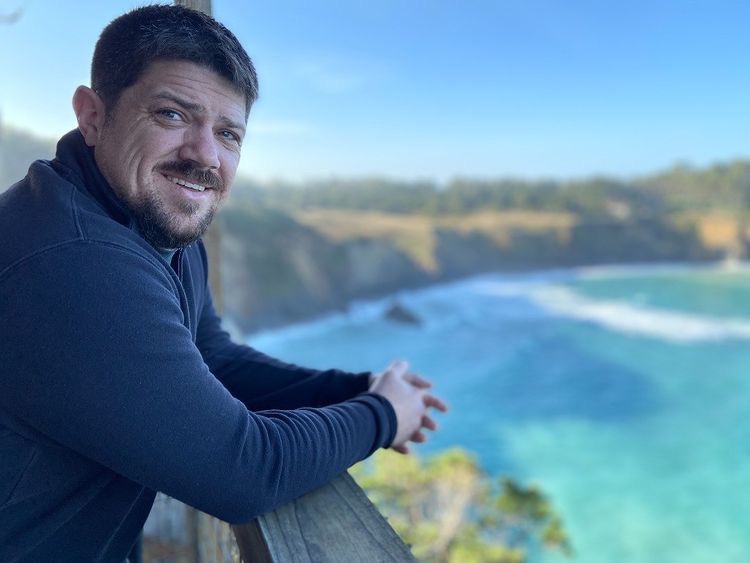 I recently had the opportunity to interview Adam Nigh formally of Craig's Brother and Too Bad Eugene. We discussed his current thoughts on his time in the bands, recording
Homecoming
, how Napster changed the music scene, his hopes to resurrect Too Bad Eugene, and more. Check it out below.
First, thanks for the interview.
No problem. Its my pleasure.
I was recently going back and listening to the Craig's Brother album as well as some of the Too Bad Eugene music. What are some of your standout thoughts about that time in your life when you look back at your early career in music?
I was 19 when we recorded Homecoming. I'm 42 now. That's over half my life ago. That's crazy. But it was an amazing time. We recorded Homecoming in Hollywood at Westbeach Recorders, Bad Religion's studio. We were so stoked to be working there, where great records like BR's Generator were recorded, and working with Donnell Cameron, who had worked on Generator and other great punk records. And then that summer, 1998, we hit the road all over America. We did an east coast tour with the Huntingtons which was super fun, and then we did some stuff in the western states and Canada with Slick Shoes. And some of those shows had some amazing crowds. It just felt like it went so fast between doing small backyard shows for maybe a couple dozen people to playing for hundreds of kids screaming out every line of the songs. Those were amazing experiences.
How does it feel to know that you really made an impact on the punk scene with 'Homecoming'? When you were working on it did you ever think it would become as loved as it has?
I think we knew it would find an audience because we knew it was coming out on a label that had found audiences for MxPx, Slick Shoes, Ghoti Hook, and a few other punk bands. We figured at least some of the people into those bands would get into our band. But we weren't really thinking about longevity or anything at the time. At 19 I wasn't thinking about what people would say to me about the record in my 40s. But I'm certainly still proud of that record and enjoy listening to it from time to time.
Was there a moment during the recording session for 'Homecoming' when you and the band thought you had something special?
I only answer for myself, not the band as a whole, but honestly for me, no. Most of the time making that record I was more focused on parts of songs I thought weren't quite right than on the stuff I thought was going well. But as things came together, I got to the point where I was pretty happy with it. But that's as far as my thought process goes in the studio. I went in afraid we'd just make a huge mess, and at every step of the process, you're focusing on parts of takes that need to be redone, focusing on what you don't want to let make it into the final mix because it will make you cringe. That means you're more in a negative frame of mind, which is a bummer, but it makes you work harder. So getting to the end of the record is finish a set of problem solving. Not super inspiring. I was never in a "this is going to blow people's minds" place; it was more "ok, I think this won't make anyone laugh at us". But of course as years go past and you get some distance, I hear now what made us excited about those songs when we wrote them, before they went under the microscope of the studio. Its a pretty great record because the song writing is pretty great, and I mean that much more about Ted and Andy's songs than mine.
Do you have an interesting story from recording that album that you've never talked about before and/or a memory that always stands out to you?
That's a hard one because it was so long ago, I'm old, and my memory gets fuzzy. I think I remember that when we went to the studio, it wasn't necessarily decided that I would sing My Annie. I feel like I kinda remember Ted getting ready to sing it, looking at the lyrics printed out, thinking they were really cheesy, and looking over at me saying "dude, you should just sing this one yourself" and me immediately jumping at the chance.
I also kinda remember that the acoustic guitar at the beginning of Going Blind wasn't fully worked out before we went to the studio. We started working on it and Ted and Andy both got a little frustrated (again, this is my old man memory, I'm sure they would tell a different story) and I suggested they all go get some food and leave me with Donnell to just figure something out on my own. They did, came back about an hour later, and I had it recorded the way it is on the record and they were pretty stoked on it. I think they were expecting to come back and hear either nothing at all or something really bad and were surprised to hear as good as it sounded.
The artwork for the album has become pretty iconic. Can you tell me how you came up with it and what the meaning was behind it?
I know this is a boring answer, but I'm pretty sure that was Bill Power at the label's idea. We had worked on lots of ideas and none of them were any good. I think he was the one who looked at the song list, saw the title for the song Homecoming and suggested we go with a high school yearbook theme for it. At that point I think we were tired of arguing and just said "sure".
Homecoming got pressed on vinyl, but it was a while ago. Is there any chance that it will ever get another vinyl pressing?
I have no idea. That's all Ted's department these days I think.
Ryan Key came in for a short while after you left Craig's Brother. Did you notice a newer audience finding the discography later on when Yellowcard became massive in the 2000s?
I wasn't in the band at that point so I don't really know, but I know they toured with Yellowcard a bit in those days and I'm sure they were finding some newer fans.
What were some of your favorite parts about the music scene around that era? On the opposite end, what were some of your least favorite things about that time or scene?
My musical career kind of rose and fell at a pretty interesting time. It started in the late 90s at a time that was awesome for independent record labels like Tooth and Nail. They could pretty easily make back what they spent making records so bands like us got amazing opportunities. But then in the early 2000s Napster got our music all over the place. Specifically, someone uploaded I think it was "Who Am I" to Napster but labelled it as "NOFX/Lagwagon" as the artist. Of course both those bands were huge and were major influences for us, and I think a lot of people discovered Homecoming from that Napster upload. But then of course Napster was the beginning of a fairly quick end for independent record labels because then money just went away. As I went on to start Too Bad Eugene and then Thrush (a band you probably haven't heard of) on into the mid 2000s, it got really hard to get a band off the ground. We really didn't know how to adapt to the world of streaming music.
You had the chance to work with Mike Herrera. What was it like working with Mike? Do you have a favorite MxPx album?
Too Bad Eugene got our start by getting to record with Mike and going out on tour with MxPx. Both of those were amazing experiences and I look back with some regret that Too Bad Eugene didn't push a bit more. Our second album we did ourselves on Tooth and Nail Records and it really wasn't what it needed to be. Honestly, Too Bad Eugene never made the record we are capable of, and I'm looking to 2021 and beyond with strong intentions to rectify that. But going back to your question, working with Mike was awesome because he has a great ear for melody. He has a love for immediacy and accessibility and I resonate with that a lot. There is just tons of power in a short, catchy song you can sing along to. That's one of my favorite things in the world and MxPx has a lot of great songs like that. My favorite MxPx album is probably The Ever Passing Moment, and not just because I got to sing backup vocals on it...
I have to ask; what are the chances that we could ever hear a reunion album from your era of Craig's Brother? Is there a chance you'd write songs on your own in a similar style to that album? If not, what could listeners expect?
Well, I don't know about my involvement, but Craig's Brother is still making music. They'll have a new album out in 2021 for sure. As I'm working to resurrect Too Bad Eugene, I'd definitely look for some shows with both bands together (assuming this pandemic subsides and shows become a thing again). I really can't say anything more about what's coming other than stay tuned.
Thanks for taking the time to answer the questions. Do you have anything else that you would like to add?
No problem. Thank you!
Follow Adam Nigh:
Follow Sound In The Signals: