Not My Weekend - Sound In The Signals Interview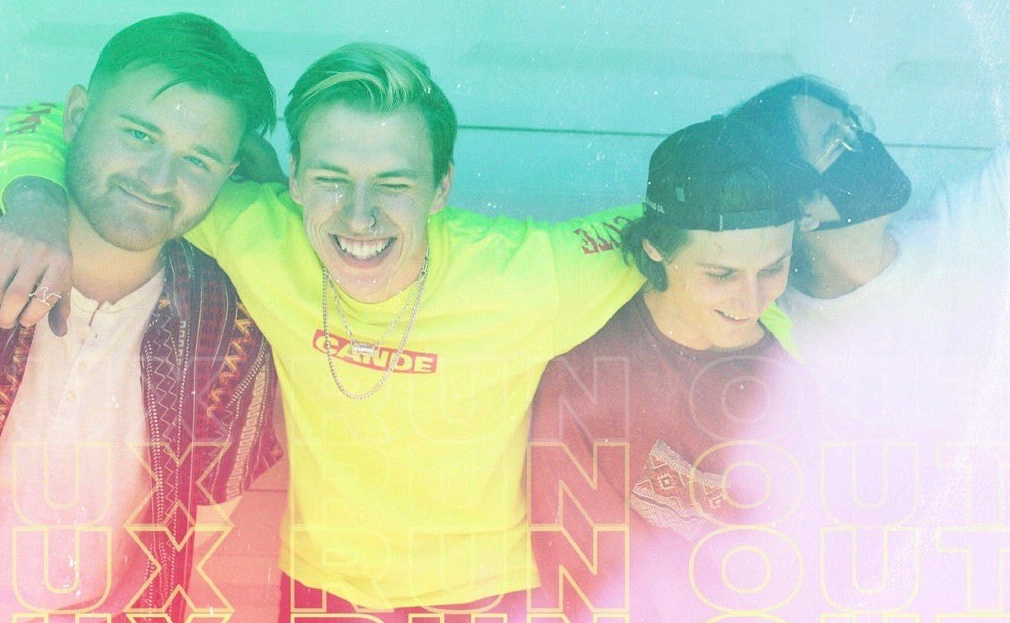 I recently had the opportunity to interview Patrick Gilchrist of Not My Weekend. We discussed the band's new song "Lux Run Out", how the pandemic has impacted the band, some of their best performance moments, what's next for the band, and more. Check it out below.
First, thanks for the interview.
Of course! You're so nice to ask, thank you for having me fam!
Your new song "Lux Run Out" comes out October 9th. What can you tell me about the lyrical themes and sound of the new single?
It's definitely a party song! Very very obnoxious haha. Lyrically it's kind of like a party song for people that like to party sober? While also being a celebration of how much I love being in Not My Weekend and making videos and stuff. I hope some of the more sarcastic lyrics in the song will come through loud and clear! Excited to hear people's opinions!
What was the writing process like for the new song? Did you try anything different?
Actually this one was pretty different! It started as a hip-hop beat and a hook I had written for a couple tracks I was doing with a friend back in 2018. We never finished the song but I always thought it would sound so cool with big guitars and drums on top of the already existing sample. I showed it to my friends and our producer Neil Engle, decided to go for it, wrote a couple verses, and now it's one of my favorite tracks on our upcoming full length!
Where did you record the song and who produced it? What was a favorite moment from being in the studio?
We recorded the song in Portland, Oregon. It was produced by our producer Neil Engle and myself. Neil also worked with us on our EP,
Yellow
, and I love everything he adds to the production and mix of our songs. My favorite moment from tracking this one was probably recording vocals! I love auto-tune SO MUCH, and I especially love how it sounds on this track.
Is there any chance we'll hear more new music this year?
Yup! A few more singles and then a full length at the VERY beginning of 2021.
How has the pandemic impacted your band and do you have any interesting things coming up to promote the new song?
We had a huge tour we were so excited to embark on that got canceled. :( But we're making up for it with some fun exclusive merch giveaways, and I'm always making videos and tiktoks around our songs! And although there's no music video for this song, there are definitely some on the way!
You recently celebrated reaching 1 million streams on Spotify, which is quite an achievement. What are your thoughts on that?
So grateful and happy! I can't thank the people that listen to our band enough. It was a new year's resolution of mine to hit 1 million before I turned 25 and we did it!
You also mentioned that you'll be excited when you can finally get back out there to perform. Can you tell us about a favorite moment from performing and what you're most looking forward to once we make it past the pandemic?
I have lots of favorite moments from performing! Our last few Denver shows stand out in mind. Denver makes my heart so happy and our friends that support us there are true "day ones." The first time we played in Chicago was also a blast and playing at Programme Skate and Sound in Fullerton, CA. I could go on! Once we make it past the pandemic I can't wait to do a proper full US tour! We've made so many friends over the internet since pandemic and I can't wait to see them and play shows with them as soon as we're past this!
Thanks for taking the time to answer the questions. Do you have anything else that you would like to add?
Thank you for having me! If you support our band please know how much I appreciate you! Tell all your friends to pre-save our new song "Lux Run Out" out October 9th on all streaming services! And of course follow me on tiktok :) @PatrickGilchrist
Follow Not My Weekend:
Instagram
Twitter
Facebook
Follow Sound In The Signals:
Instagram
Twitter