Midfield - Sound In The Signals Interview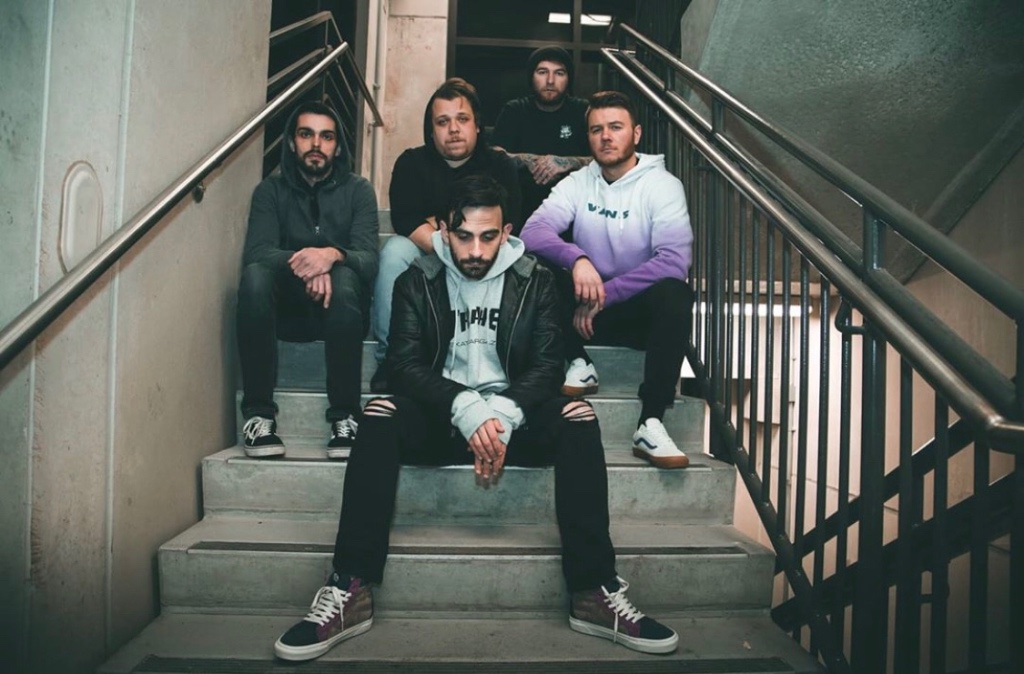 I recently had the opportunity to interview
Midfield
. We discussed the band's origins and early influences, filming their new video, Spotify placement, what's next for the band and more. Check it out below.
First, thanks for the interview.
Of course!
Can you tell me how you got together and formed the band for those who may not be familiar? How did you initially become interested in music?
In 2015-ish Matt and I (Kurt) had a 3 song e.p. "Wishing, Wanting" that was just kind of a studio project. That was out for a couple months before we decided we wanted to play shows and actually be a band. Obviously we needed more members so we posted in a couple fb groups, on reddit and even craigslist for members. From there we found PJ, who brought in Wes and our first drummer Justin who played on our next e.p. "Happy Thoughts". With no hard feelings on either side things didn't work out with Justin and that brings us to the summer of 2018 a week or so before we shot our music video for "False Start" where we were recommended to reach out to Tyler from our producer.
That line up has been going strong since then. As for how we became interested in music I'm sure it's very different for all of us.
Kurt: I don't know how I got into music per say but I know when I was in 8th/9th grade I really wanted to learn to play drums (for some reason). My parents thought that was a little too loud I guess cause next thing I know I'm being shown guitars. I was the only one out of my friend group to learn an instrument and pursue it so I spent the first couple years just learning to play blink and mcr songs in my room.
Matt: I always loved music ever since I was a kid, and I feel like video games played a major part in me actually learning an instrument and singing. The Tony hawk soundtracks had a major influence in my musical tastes. I played guitar hero so much that I thought, maybe I can just learn how to actually play these songs and started taking lessons. I never thought I would be a singer though, I was usually just the person who had to sing in rock band because no one else would haha.
Tyler: I started playing guitar when I was really young, probably three or four years old. My parents were huge into music, anything from radio rock to thrash metal so I was always going to shows as a kid. I started playing drums when I was 13 after getting into a lot of pop-punk and metalcore. My friends and I at the time would hang every day after school recording some pretty rough demos and covers, eventually evolving into playing shows as the opening band for larger bands in the scene. I didn't really start playing a ton of shows until I joined Midfield.
Wes: My passion for music was instilled at an early age. Both of my parents were always listening to something. I remember being 4 or 5 years old, riding around in my mom's convertible Mustang listening to Pearl Jam, Rush, Huffamoose, Bush, all the 90s greats. I started getting really interested in playing music in 7th grade when they started teaching guitar at school. I started practicing at home and learning the songs that I loved, and it wasn't long before I started joining bands and playing with other people.
PJ: I've been interested in music for basically my entire life as I was surrounded by it at a young age. Mom sang in church and my grandfather would play piano at my house for hours when he would visit. I would say the main inspiration of me wanting to play guitar would be Guitar Hero and wanting to know how to actually play along.
You've said the band is 'not your father's pop/punk band'. I thought that was interesting. What do you mean by that? How would you describe your sound?
That's mostly just a catchy joke. I think we can put meaning to it though when we think of, or describe our sound. I think to us we have a good balance of where pop punk's been and where it can go. I know all 5 of us come from pretty different corners of the genre and have things that we love outside of it. We're not gonna be like the pop punk bands of old but we can still pull from those who did it before us.
Your video for "Smackdown Of The Century!" came out not too long ago. It looked like it was a fun video to shoot. What was the shoot like and who came up with the concept for the video?
The video was a great time to shoot. We always have fun working with Patchtown Films.
I (Kurt) came up with the base concept after our original idea was gonna be too much for us to pull together (we had this game show idea) Patchtown then built the structure, added some great ideas and directed the hell out of it. I thought it was cool to incorporate the whole video chat aspect with quarantine going on.
The shoot itself was hot. Temperature wise. The gym we rented out was probably 90° at its peak that day and we had to move a lot. But as we do with all our videos we had a blast with it. One of the things we think about with all our videos is "How much fun can we have making this."
I noticed you've been featured on some prominent Spotify playlists. How important are playlists like those for your band?
In a world where social media is as prominent as it is anytime you can get yourself in front of the large audience that these playlists cater to, it's a win. Any time we get added to any playlist we count it as a win. We just hope people enjoy our music.
You've been teasing some big things coming up for the band. Can you tell me a little about what you have coming up next?
Gonna be a little secretive here... But we're working on some cool stuff with some cool people that we think people will really enjoy.
Thanks for taking the time to answer the questions. Do you have anything else that you would like to add?
We hope everyone's enjoying what we have out now and are as excited as we are to see what comes next!
Follow Midfield:
Follow Sound In The Signals: