Valencia - Sound In The Signals Interview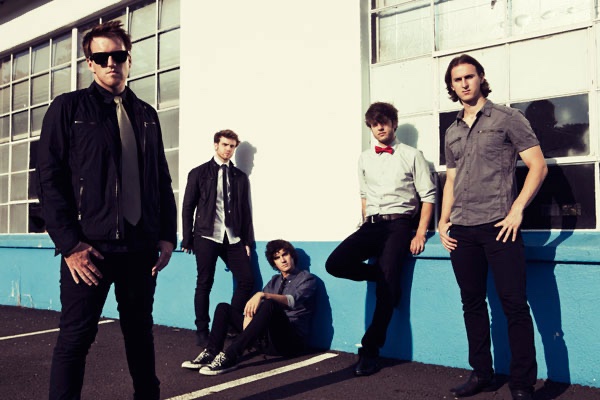 I recently had the opportunity to interview Brendan Walter of Valencia. We discussed the anniversary pressing of
Dancing With A Ghost
, the album's new artwork, their three previously unreleased songs that will be released on a 7", their upcoming coffee table book, and what's next for the band. Check it out below.
First, thanks for the interview.
Thank you!
You recently announced the anniversary vinyl pressing of 'Dancing With A Ghost'. What all went into putting this together and making sure it got released on vinyl?
It was really a team effort, but the label, Know Hope Records and Shawn and Ryan really kicked us into high gear and got us excited about doing it. It's never been pressed to vinyl and they really wanted to make it feel special rather than throw something out into the world so that got us really excited. Plus, it's just so fun to hear our records on vinyl. It's a whole different experience.
The album has new artwork. Why did you decide to use new artwork and can you tell me about coming up with it and designing it?
As a baseline, we wanted to make it more interesting than just throwing out an larger format of the same thing. We wanted to really dive into making a curated and interesting thing that people will be proud to have and excited to look through. There's an 8 page booklet with never before scene images and a new spin on our old art concept that really works better for the 12" format. We wanted to create something that's more of a work of art and not just 'artwork' for some content.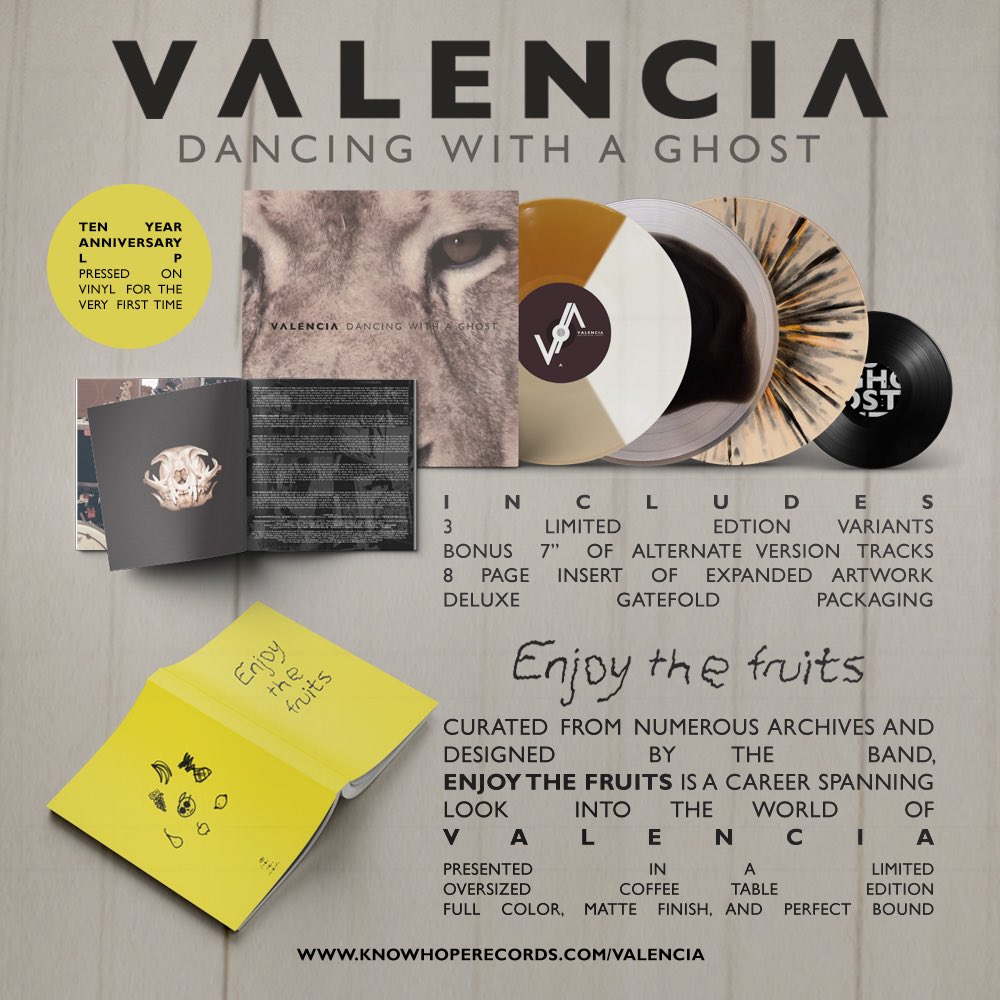 Along with the vinyl release, a bonus 7" containing three songs is being released. Can you tell me a little about the songs. Why did you choose to include them in the vinyl release?
These songs were ones that we had recorded as bonus content around the time of the release. They never saw the light of day and we felt like it was time! I always love when bands re-release things and give a bit more insight into the process and what sort of things are lying around the vault. They're also just really fun and unique takes on some of the songs from the album, plus a stripped down version of a song that never made its way on.
You're also releasing a coffee table book 'Enjoy The Fruits'. What are some things fans can expect from the book?
The book is a bit of a tour de force. We tried really hard to make it as all encompassing as possible without being overwhelming. It takes the reader on a real look inside of our minds and how we view the world. Everything from fun stories and weird photos to captions and mementos from our time as a full time band. There are photos I've never even seen in here, we dove DEEP into the archives and all of our old emails and hard drives to really find the bests tuff to tell the story. It makes me feel super nostalgia and we hope that's what it does for others!
Prior to this release announcement and after I've seen multiple fans asking if there is any chance for a new album. Is a new Valencia album something that might happen in the future?
It's always possible! We still love creating music together. It makes it hard that we live on opposite ends of the country but who knows, maybe someday there will be a technology where we can connect across the states without having to send a carrier pigeon with a floppy disc of MP3s.
Thanks for taking the time to answer the questions. Do you have anything else that you would like to add?
All kidding aside we ARE currently working on a new jam and a few other surprises, so keep your eyes peeled for that.
Follow Valencia:
Instagram
Twitter
Facebook
Follow Sound In The Signals:
Instagram
Twitter