Familiar Spaces - Sound In The Signals Interview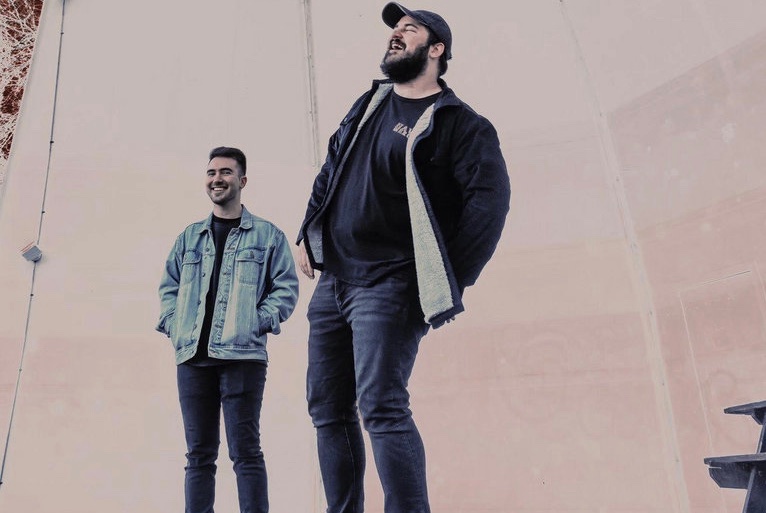 We recently had the opportunity to interview Evan and Mike of
Familiar Spaces
. We discussed the band's origins, their new EP, and more. Check it out below.
First, thanks for the interview.
Of course!
Can you tell me how you got together and formed the band for anyone who may not be familiar with you?
Evan:
Mike and I met in late high school after bonding over metal bands we were into and then jammed together. We ended up both playing guitar in a metalcore band that didn't work out, and wanted to try out out different styles of music that were less on the heavy side of things. After trying out a few different sounds, Familiar Spaces was eventually born and we released our first single in 2017.
Your new EP 'Everyone Is In Search Of An Exit' just came out. Can you tell me about the writing and recording process for the EP?
Mike:
We started writing for the record in October of 2018, when I started writing "Not Like It Used To Be". From there we probably wrote about 20ish songs and decided on 4 of our favorites. The title track was actually written in the studio, from a chord progression we kept from the demo sessions. We recorded the songs with Cory Bergeron from the band Locket at his studio in Ottawa, Ontario. The drums on the record were performed by Joey Demers, from the band Heavy Hearts.
"In The Open" is one of my favorite songs from the EP. I really like the guitar work on that song. Can you tell me a little about writing that song specifically?
Evan:
Guitar-wise for In The Open I was trying out a new alternative tuning for the first time, which offered a lot of new ground for chords I could mess around with. I found 4 bright, chimey chords that I really liked, and the whole song is essentially based around those chords. While we were writing, some of the bands I was listening to used harmonics in a really interesting way during riffs, and I wanted the verse to have a similar feel to that. As for the intro lead, Cory helped us write that part in the studio and I'm super happy with how it came out!
The title of the EP is really interesting and comes from the last song on the EP. What's the meaning behind the song and title? Why did you feel like it fit and represented the EP?
Mike:
The title was actually the first thing we had for the record. It was inspired by an episode of
The Twilight Zone
called "Six Strangers in Search of an Exit," and although I've never actually seen the episode, the plot summary and title stuck with me. It was about a group of people, complete strangers, stuck in a strange place together. We've always been a band who speaks candidly on mental health as well as various struggles and challenges that everyone goes through, and I likened the title and concept of "strangers in search of an exit" to all of us searching for our own resolutions and purpose. Everybody is in search of their own exits.
Corey Purvis created the artwork. He's become one of the go-to artists for emo/indie/punk artwork for the last few years. Why did you guys pick him to do the artwork and who came up with the concept for it?
Mike:
On our last record we used photographs for the artwork, and with this record we had talked about getting something drawn or painted. Corey was someone we liked from his work for La Dispute and The Wonder Years, and we thought his work would compliment the change in direction we took musically. The concept was kind of vaguely my idea, but I didn't really have a lot of actual clear images to work with. Corey definitely made his own with it, and we're very happy with the result!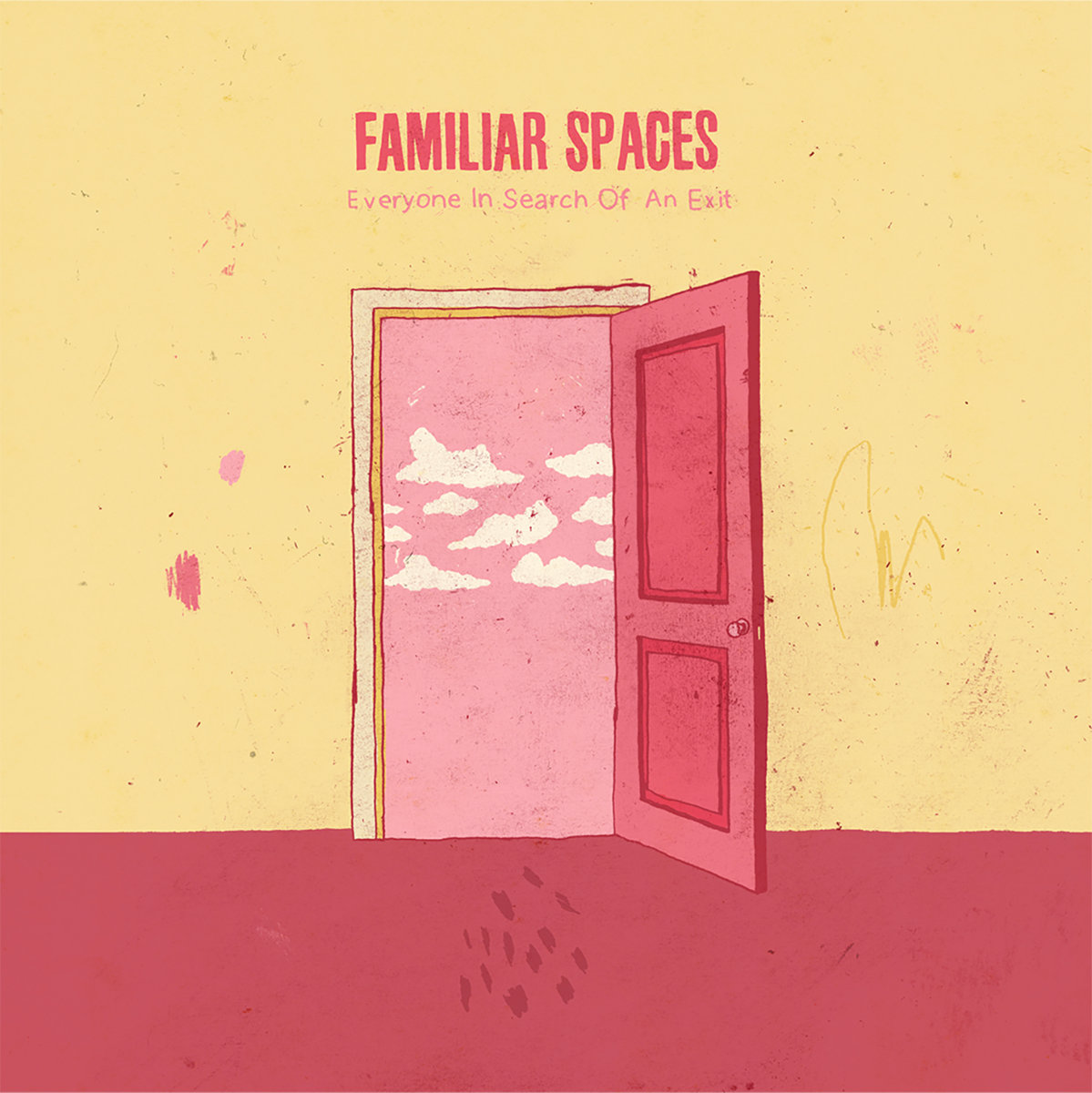 Thanks for taking the time to answer the questions. Do you have anything else that you would like to add?
Write fat riffs, stream "Everyone in Search of an Exit" and stay safe!
Follow Familiar Spaces:
Instagram
Twitter
Facebook
Follow Sound In The Signals:
Instagram
Twitter