Roanoke - Sound In The Signals Interview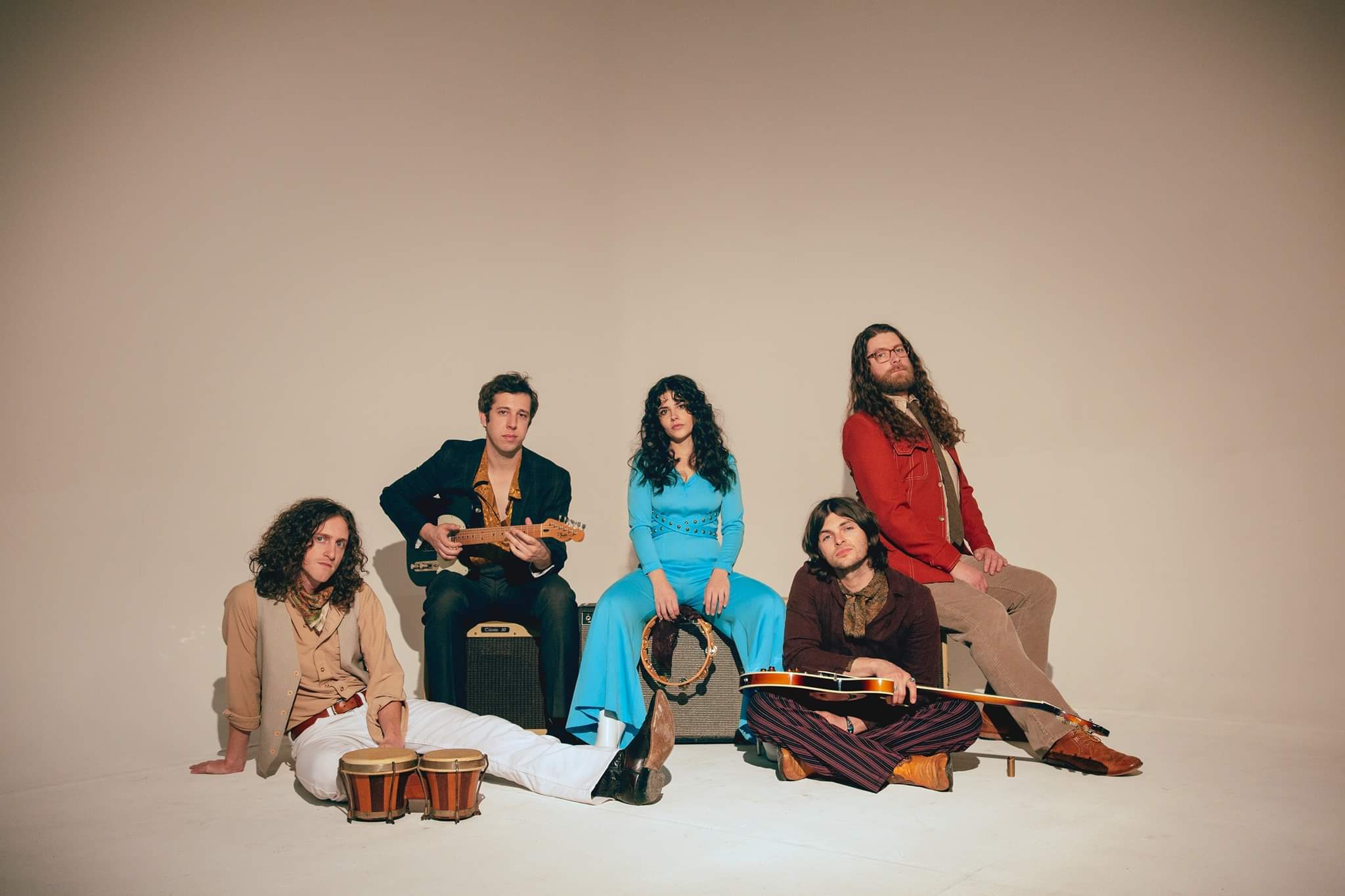 We recently had the opportunity to interview
Roanoke
ahead of the release of their new
song
"Meet Me in the Mountains". We discussed how important Nashville is to the band, life during the pandemic, what's next for the band, and more. Check it out below.
First, thanks for the interview
.
Anytime.
We last interviewed you in 2016 after the release of your self-titled album. There have been some changes since then. Tell us a bit about where you are now.
Well, to answer this I'll need a second to remember where we were and what we were up to in 2016. I guess we'd just released our first record and finally gotten a van haha.
Since then we've been on the road about 5-7 months a year off and on, done multiple writing retreats in the Blueridge mountains and rural Michigan, released "Where I Roam", met a ton of awesome people around the country, filmed a reality youtube series called "Discover Roanoke, had the chance to work with some great producers, and got to play at some great festivals around the U.S.
During that interview we discussed how important Nashville is to the band. In addition to the pandemic, Nashville suffered a devastating tornado earlier this year. What's it like being there during this time and how's the recovery going?
Cereal on so many levels! We were playing at the Basement East in East Nashville on the night that the Tornado hit. After the show we went to Five Points Pizza and it started to rain, then thunder. We all ran back to our cars and some ran to the venue to grab gear. Taylor and I stopped at our local Grocery store and then all hell broke loose. It was a storm that neither of us had heard before. We get home not long after thinking that we had just endured a bad thunder storm when our roommate (at the time) came home and told us that the Basement East had been destroyed not 15 minutes after we'd left…
On facebook everyone was posting in real time about the Tornado that was ripping east nashville and germantown apart. Suddenly I get a call from Andrew Leahey, asking if we are all okay. Andrew goes on to tell me that he saw the actual tornado when it came through Germantown because it was coming down his street as he was fumbling with his keys to get inside to safety. The next morning we head back down to five points to see if we can help, when we got there it was a complete devastation of an entire community. Historic buildings, businesses, venues, homes, churches, apartment buildings, people even lost their lives.
However, it was great to see a community come together and handle business. By the second or third day they were already turning away tree trucks because the community had already cleaned it up. Everyone I knew had been volunteering at some kind of shelter, donating goods, raising money, playing benefit shows, opening their homes, literally doing anything they could to help….. then suddenly the pandemic hits and no one is allowed to touch anyone. So we all went from one love to isolation pretty much over night.
I did go down there the other day and they have rebuilt most of it, so that's good.
Speaking of the pandemic, how are you and the band coping personally and professionally? What changes have you had to make?
It has forced us to get even more creative in all areas. For example, now that no one can tour, we've had to try and reach our fans through live streaming/ social media etc, its forced us to dive farther into home recording which is changing the writing process and allowing for more creative risks (which are a lot easier to take when you're stuck inside with cabin fever).
On the personal side of things, we've moved out to the country, we have no TV, no WiFi, and very poor cell reception so songwriting, health, and mindfulness have really been the focus during all of this craziness. Its just so easy to lose your head during times like this but it's even more important that you don't you know?
We've also gotten the chance to really get back to the records that we love. For example, I woke up this morning and listened to three Beatles records because… why not haha
You're about to release a couple singles. What can you tell us about writing and recording these new songs?
Yes! Writing and recording these songs were really a new experience all together. We wrote and arranged them on a writing retreat last year. I think the difference between these songs and the ones in the past was that they had a loose energy about them that seemed to project a little more of who we are now. Also, we had the chance to live with the demos for some months before bringing them into a professional studio which gave us a chance to try them out live and really see what they could do.
These songs are different because we produced them ourselves, some parts were written at home, some on stage, and some in the studio.
You're also about to release a video for new song, "Meet Me in the Mountains". Tell us about shooting the video.
Yes, that was a fun day! The premise of the video is based off of the age old question asked on any Roanoke tour…… where's Joey?! We wanted it to look classic because we are both very inspired by art that has stood the test of time. Sort of a "Stand By Me" meets the mystic 80's vibe. It was shot and directed by Josh Kranich, mostly in Ashland City, TN and it was done with natural lighting. The house in the opening shot is the house that we all used to live in together.
It took an entire day to shoot and we even met up the next day to get the field shots of Taylor and I so that we could get the lighting right. The filming process was relaxed and quick because Josh is the man. It was very hot though!!
You have plans to host a virtual release party and a virtual tour. What goes into planning this and what can fans expect?
Yeah, we're heading to Taos, NM and Eureka Springs AK, and we are really excited. Were going to live stream the whole thing and our followers will be able to keep up with us/engage on facebook, youtube, and Instagram. We will also have exclusive tour merchandise available for pre order during the trip. Honestly its less of a Tour and more of a road trip that we want to take everyone on. We were getting sick of staying put and figured others must be too.
You also just launched a Patreon. Tell us a bit more about that.
For sure, Our Patreon page is a place for patrons to find all things Roanoke since the bands inception in 2014. Over the years we have been writing and recording tons of unreleased demos, alternate versions of songs already released, exclusive pictures, video, and many things that you will only be able to get though our Patreon page. With everything happening right now. We wanted to find a way to engage and connect to folks. Patreon has been a really great platform for that. We have a
video
that explains everything on our YouTube page.
Thanks for taking the time to answer the questions. Is there anything else you would like to add
?
Anytime! Don't forget to follow us on social media and share us with your friends. Word of mouth still carries a ton of weight these days haha
Follow Roanoke:
Twitter
Facebook
Instagram
Follow Sound In The Signals:
Instagram
Twitter