GARZI - Sound In The Signals Interview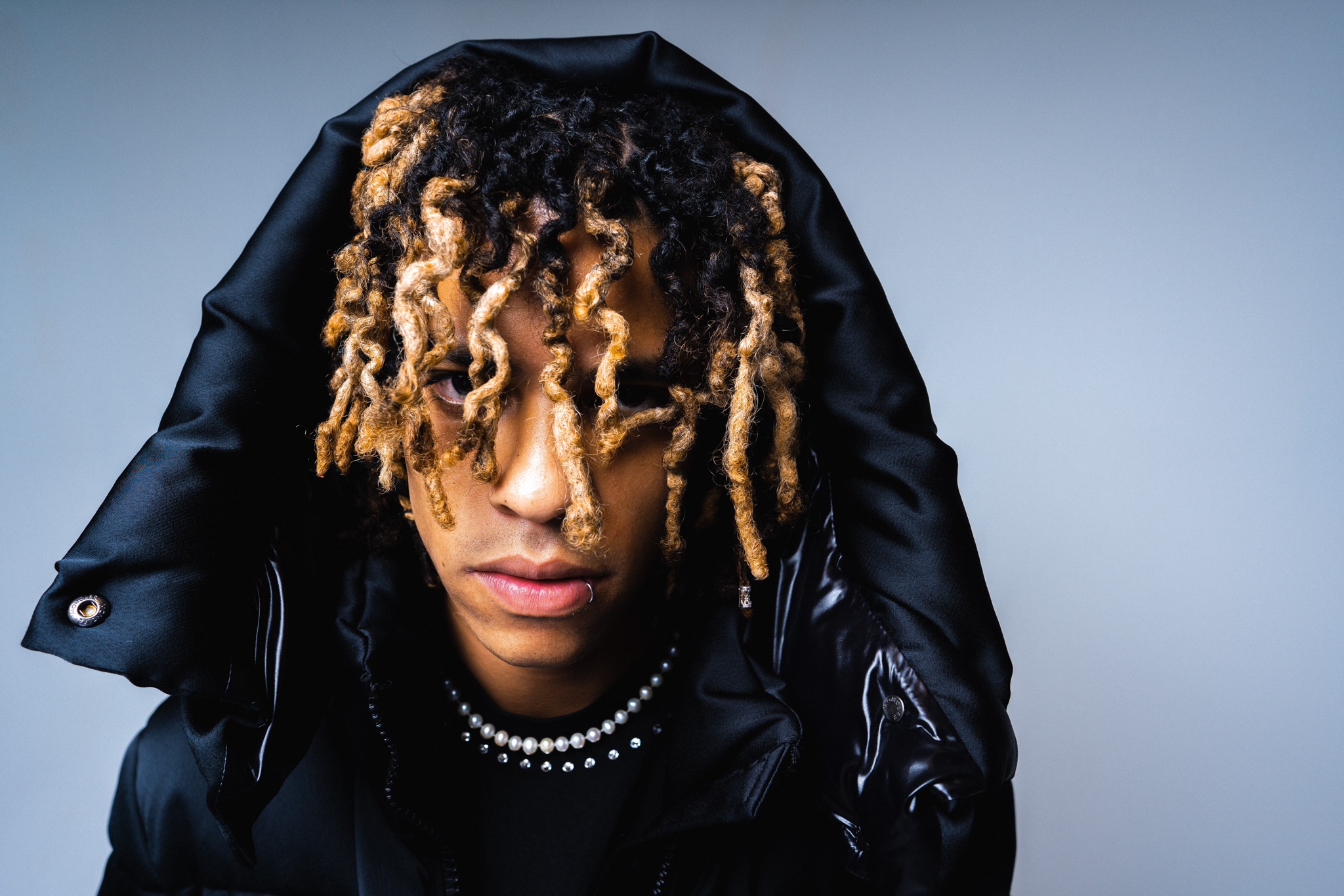 Photo: Connor Limbocker
We recently had the chance to interview GARZI ahead of the release of his new single, "sawulastweek" about his new EP, working with John Feldmann and Travis Barker, and more. Check it out below.
First, thanks for the interview.
Of course! Thanks for caring enough to want to interview me.
Your new EP 'Stuck In The Middle' came out recently. I really like the sound of it. It's a great mixture of pop/punk and emo with rap. How long did you work on this EP and what was your lyrical process like for it?
I'm really proud of this EP, I think it will continue to grow on people and become one of those projects that people look back at and realize just how good it really is. I had been working on the project for about 8 or 9 months but it was a very different project at first, and then once I started working with John we were able to form and finish the project over 4 or 5 sessions. The lyrical process was a lot of free-styling melodies and mumbling and then filling in the words. John and I would bounce off each other a lot as well.
You had the chance to work with John Feldmann on this EP. He's known for his production and as a songwriter. What do you think he brought to this project?
Without John this project wouldn't have been anywhere near where it is now. He really brought his all and I learned exactly why he's so known for his production and songwriting. He's the best person I've ever had the pleasure of working with.
What was it like working with Travis Barker on "Sick Of Me"?
Travis is super cool! I was a little nervous being around him at first because it was crazy actually being in the room with someone I've watched on tv and the internet since I was a kid, but he's such a humble and down to earth guy. Watching Travis drum in the studio was crazy and he laid drum parts down like it was nothing.
The video for "Sick Of Me" came out a few days ago. What was the video shoot like and who came up with the concept for it?
Filming the music videos for this project was probably the coolest experience and most fun i've had during any video shoots. My good friend Connor Limbocker is the one who came up with the concepts, shot and edited the videos. We actually flew out to Portland, Oregon to film and even crossed over into Washington. I had never been to either places so it was a lot of fun taking it all in and also getting work done.
"Summer" is one of my personal favorite songs from the EP. Can you tell me about working on that song. What were your lyrical inspirations and what vibe were you going for with it?
"Summer" is my favorite song off the project for sure, I think that song specifically is the perfect mix of hip-hop and punk vibes. That was also the most natural song to be recorded, it really just flowed out of me and the end of one of my sessions with Feldy. I was in a very reminiscent mood and thinking about high school and I just wanted to write something that would hit home with a lot of people.
Follow GARZI: